Wesleyan Students, Staff Participate in Middletown Community Thanksgiving Project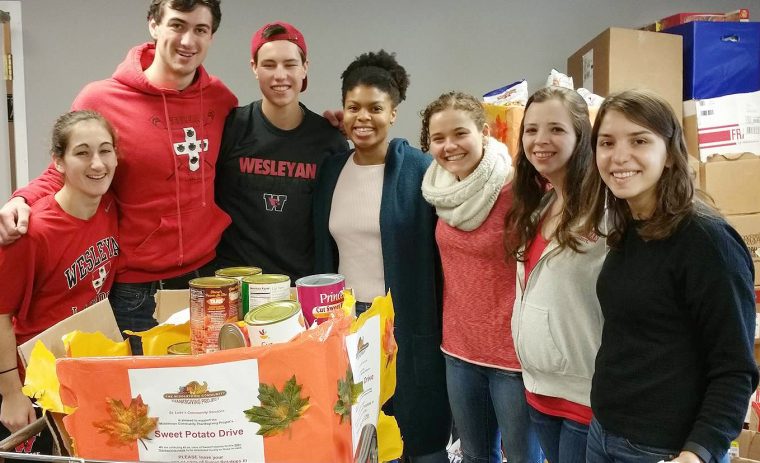 <div class="at-above-post addthis_tool" data-url="https://newsletter.blogs.wesleyan.edu/2016/11/22/thanksgivingproject/"></div>This fall, Wesleyan students and staff took part in the Middletown Community Thanksgiving Project, an annual collaborative effort to provide Thanksgiving meals for families in need. Wesleyan was one of 70 community partners for the project, led by Fellowship Church in Middletown.<!-- AddThis Advanced Settings above via filter on get_the_excerpt --><!-- AddThis Advanced Settings below via filter on get_the_excerpt --><!-- AddThis Advanced Settings generic via filter on get_the_excerpt --><!-- AddThis Share Buttons above via filter on get_the_excerpt --><!-- AddThis Share Buttons below via filter on get_the_excerpt --><div class="at-below-post addthis_tool" data-url="https://newsletter.blogs.wesleyan.edu/2016/11/22/thanksgivingproject/"></div><!-- AddThis Share Buttons generic via filter on get_the_excerpt -->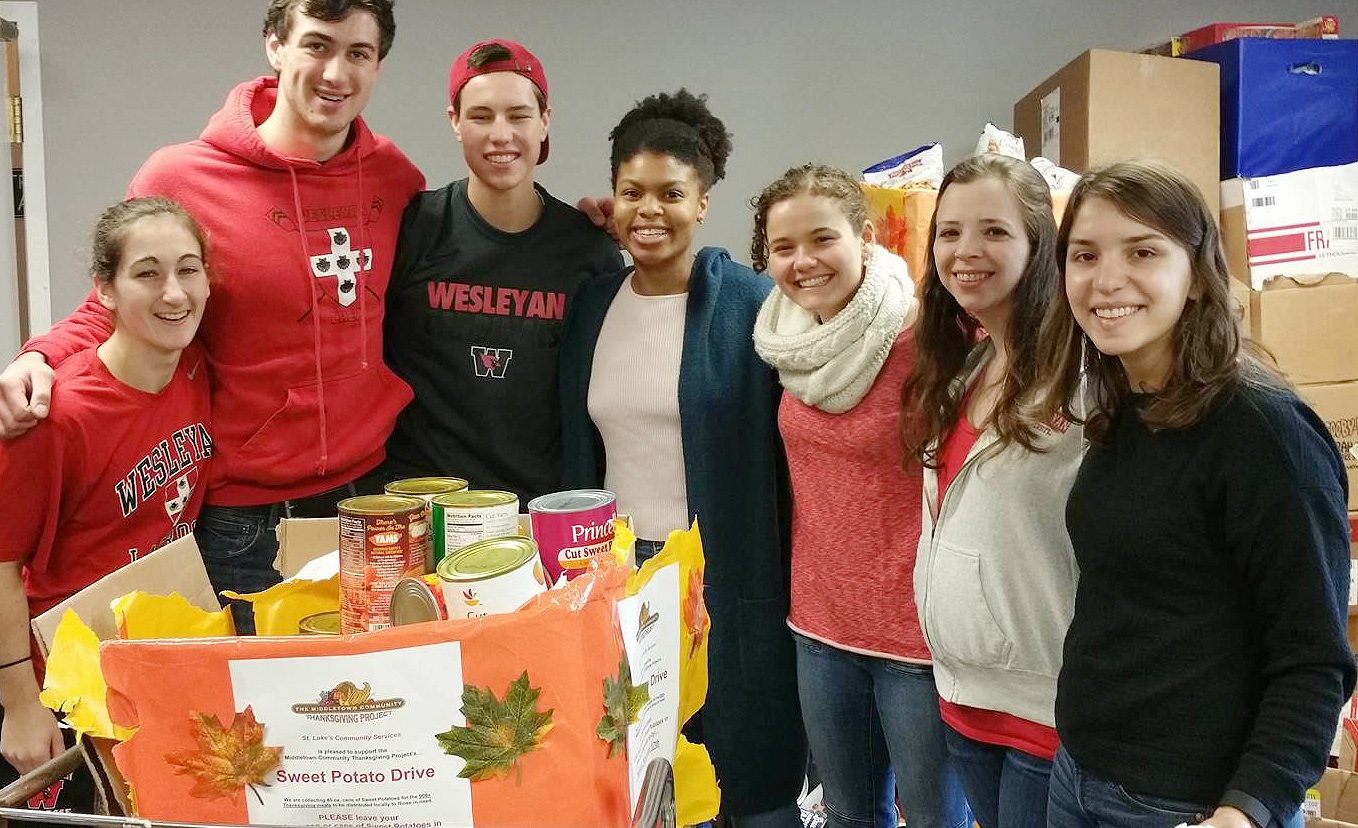 This fall, Wesleyan students and staff took part in the Middletown Community Thanksgiving Project, an annual collaborative effort to provide Thanksgiving meals for families in need. Wesleyan was one of 70 community partners for the project, led by Fellowship Church in Middletown. The university's involvement in the project was coordinated by Cathy Lechowicz and Diana Martinez, director and assistant director of the Jewett Center for Community Partnerships.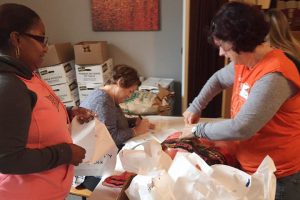 For this year's project, the Wesleyan community donated stuffing, gravy, pies and other foodstuffs; students and staff from the Allbritton Center helped register families at Amazing Grace Food Pantry from Oct. 31 to Nov. 18; students and staff, including the men's crew and women's lacrosse teams, helped with packing almost 1,000 boxes of food at Fellowship Church on Nov. 21; and staff from Wesleyan's Office of Student Activities and Leadership Development helped distribute the food to Middletown residents in need on Nov. 22. The women's lacrosse team also collected more than $600 to contribute to the project.
"Bon Appetit, Wesleyan's food service management partner, really saved the project this year by renting a refrigerated truck for us when we found ourselves without one," Martinez said. "Without that, we wouldn't have had anywhere to store the 1,000 turkeys we gave out."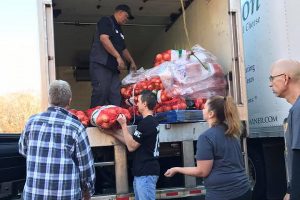 At the Nov. 21 event, Wesleyan students helped stuff 1,000 boxes with everything families will need for a Thanksgiving dinner celebration. "This project is successful because it shows what's possible when many people give what they can," Martinez said. "A small food donation, a two-hour shift volunteering—it all pools together to facilitate hundreds of family gatherings and opportunities for healing, reflection and network strengthening all across our city."
For more information or to get involved next year, visit Middletown Community Thanksgiving Project.