Board of Trustees Confers Tenure on 4 Faculty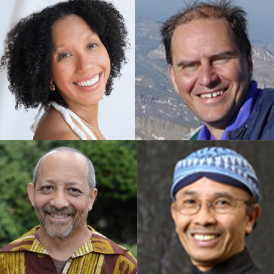 In its most recent meeting, the Board of Trustees conferred tenure on four faculty members including Tiphanie Yanique, associate professor of English; Jay Hoggard, professor of music; Ron Kuivila, professor of music; and Sumarsam, professor of music. Sumarsam also was appointed to the Winslow-Kaplan Professorship of Music. The appointments will be effective on Jan. 1, 2017.
"Please join us in congratulating them on their impressive records of accomplishment," said Joyce Jacobsen, provost and vice president for academic affairs.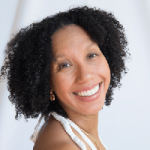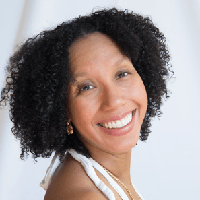 Tiphanie Yanique is a widely published and highly regarded fiction writer, essayist and poet. She is the author of two novels, one children's book, one collection of poems, numerous works of short fiction, and many nonfiction essays. Her novel, Land of Love and Drowning (Penguin Random House Publishers/Riverhead Books, 2014), is the recipient of several awards, including the Flaherty-Dunnan First Novel Prize and the American Academy Rosenthal Prize, and her recent poetry collection, Wife (Peepal Tree Press, 2015), received the 2016 Bocas Poetry Prize in Caribbean Literature and the 2016 Forward/Felix Dennis Prize for best new collection in the United Kingdom. Her work has focused on themes of belonging and freedom. She offers courses on creative writing and literature. (Yanique's photo by Debbie Grossman)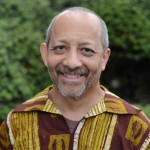 Jay Hoggard is an influential jazz vibraphonist and composer. His creative output has included 21 albums as a leader, most recently, Harlem Hieroglyphs in 2016, as well as more than 50 albums working with others. He has performed at national and international concert halls, maintaining a presence at some of New York City's most important jazz venues, including Jazzmobile, Birdland, and Minton's, as well as prestigious jazz festivals, such as the Hartford Jazz Festival, Colorado Jazz Fest, and Atlanta Jazz Festival. He teaches courses on Theory of Jazz/Fundamentals of Jazz Improvisation; Jazz Orchestra; Sacred and Secular African American Music Survey; and Language of Jazz Orchestra/Music of Duke Ellington.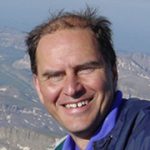 Ron Kuivila is a prolific composer and installation artist in the American Experimental Music tradition. Over the past 35 years, he has created more than 50 sound installations in some of the most prestigious institutions in the world, including Hochschule für Musik, Franz Liszt Conservatory, Wiemar; a long-term installation ("The Idea of Rainforest") at the Musical Instrument Museum in Berlin; MASS MoCA; and many other significant venues in the Netherlands, Italy, Canada, Switzerland, Spain and major cities throughout the United States. He offers courses on composition, sound recording, experimental music history and practice; computer music; and the interaction of sound studies, ethnomusicology and composition.

Sumarsam is an ethnomusicologist whose research on the history, theory and performance practice of Javanese gamelan and wayang has resulted in the publication of two influential books, Javanese Gamelan and the West (University of Rochester Press, 2013) and Gamelan: Cultural Interaction and Musical Development in Central Java (University of Chicago Press, 1995) as well as numerous articles that are central to the field. His recent research focuses on the intersections between religion and performing arts. He is also an acknowledged leader in gamelan performance and a dalang (puppeteer) of Javanese wayang who performs and lectures throughout the U.S., Europe and Asia. He teaches courses on beginning and advanced Javanese Gamelan, music and theater of Indonesia, and a seminar for music majors.