Early Decision Applications Up More than 16%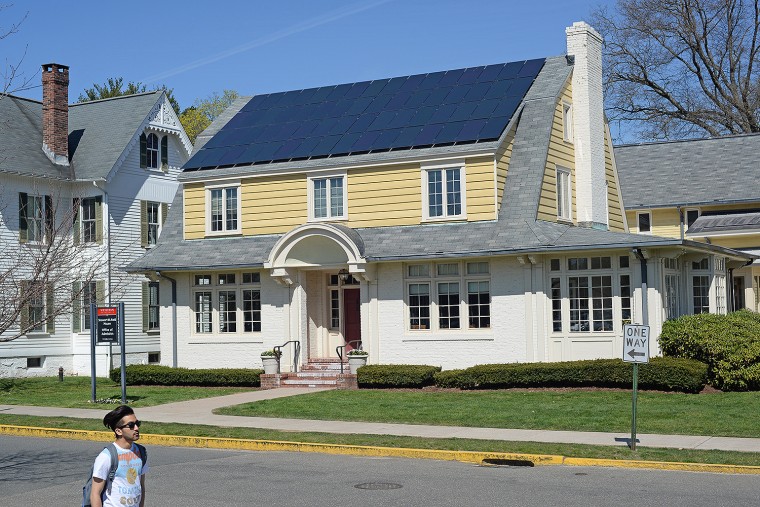 Wesleyan received 742 applications for early decision this fall, an increase of 16.6 percent over last year. The increase of more than 100 applications provided Wesleyan with its biggest pool ever in early decision, according to Nancy Hargrave Meislahn, dean of admission and financial aid.
Additionally, Wesleyan received the most ever applications from international students, up 75 percent. Other diversity measures were also strong, with a 44 percent increase from students of color in the United States and a 56 percent increase from African American students.
"These results are most gratifying," Meislahn said. "Potential applicants hold Wesleyan in high regard and to have so many see Wesleyan as their first and only choice should make us all proud."
The early decision application increase follows a substantial jump last year in applications overall. For the class of 2020 entering this fall, 12,026 students had applied, marking a 22 percent increase over the previous year and a 10 percent increase over the previous all-time high three years ago for the Class of 2017.
The new Hamilton Prize has added excitement to the fall admission season, with many applicants expressing interest in the prize, a four-year full-tuition scholarship.
The Admission Office released early decisions to applicants on Dec. 10.
"We have every confidence these first members of the Class of 2021 will contribute to the vitality of the Wesleyan community. Early decision students form the heart of the class at Wesleyan and this heart is healthy and strong!" Meislahn said.