East Asian Studies Welcomes Korean Politics Expert Joan Cho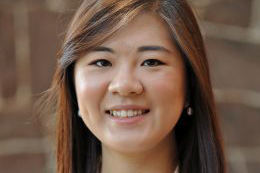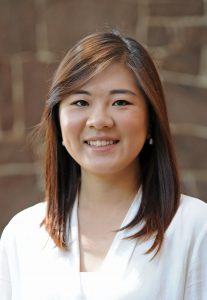 This fall, the College of East Asian Studies welcomes Joan Cho to Wesleyan.
Cho is an assistant professor of East Asian studies, a tenure-track position partially funded by the Korea Foundation. She also is an affiliate member of the Government Department.
Her research and teaching interests include authoritarian regimes, democratization, and social movements, with a regional focus on Korea and East Asia.
During the fall semester, Cho taught Social and Political Changes in Korea and Democracy and Social Movements in East Asia. In spring, she will teach Korean Politics through Film and Legacies of Authoritarian Politics.
"Although this is only my first semester at Wesleyan I've already noticed that Wesleyan students are very intellectually engaged and interested in applying course materials to current affairs," she said. "The small class size we have at Wesleyan naturally facilitates an interactive learning environment, which has provided me with the opportunity to learn from my students as well."
Cho comes to Wesleyan from Harvard University, where she worked as a teaching fellow. She earned her PhD in political science from Harvard in 2016 and completed her BA in political science from the University of Rochester in 2008.
Cho is the co-author of the paper "Socioeconomic Foundations of South Korea's Democracy Movement" published in Routledge Handbook of Korean Culture and Society: A Global Approach, 2016; and "Media Exposure and Regime Support Under Competitive Authoritarianism: Evidence from South Korea," which is forthcoming in the Journal of East Asian Studies. She's also working on papers focused on the long-term effect of industrialization on a labor mobilization in South Korea and ways investment in public infrastructure helps autocrats.
Cho applauds Wesleyan's interdisciplinary learning environment, especially at the College of East Asian Studies.
"Being surrounded by colleagues and students with diverse interests in the region — covering pre-modern to contemporary period on various topics in language, literature, philosophy, history, economics and politics — has broadened my own interests and perspectives on Korea as well," she said.
Cho was born in South Korea but grew up in England, South Korea, then Ohio and New York. "I'm a naturalized U.S. citizen and I'm proud of my Korean-American identity, but I do wish that I still had my British accent," she said.
Cho currently lives near campus and enjoys exploring the area's nature and dining at new restaurants. In her spare time, she and her fiancé enjoy traveling and hiking.