Sumarsam Attends World Class Professors Program in Indonesia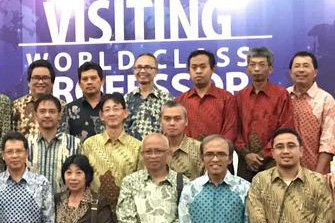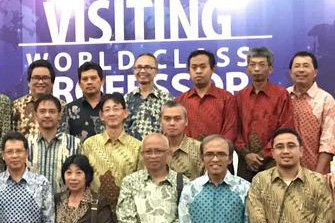 From Dec. 17-24, 2016, University Professor of Music Sumarsam and other 40 diasporic Indonesian scholars were invited by the Indonesian Minister of Research, Technology, and Higher Education (Ristekdikti) to participate in a program called "Visiting World Class Professor." The program aims at enhancing human resources of higher education in Indonesia through various scholarly activities.
After the opening of the program by the Vice President Yusuf Kalla, the Minister of Ristekdikti and its Director General of Resources, the first day of the program consisted of seminars and workshops in Jakarta, attended by university rectors and academics. Each of the scholars were then sent to one or two of the 29 universities throughout Indonesian cities, holding a series of workshops, lectures and discussion with members of the faculty of the selected university.
Sumarsam was sent to the Indonesian Institute of the Arts (ISI) in Surakarta (his alma mater).
Watch video clips (in Indonesian) of the event's opening and news of the program online.