Register Children for Green Street's AfterSchool Spring Semester Program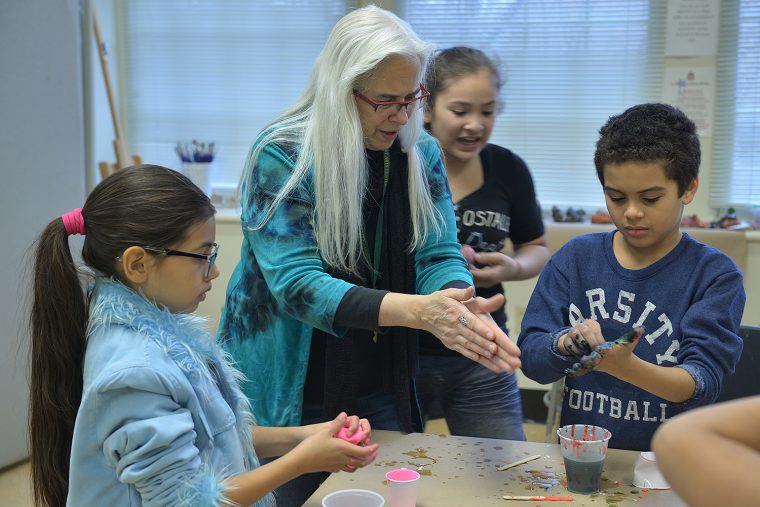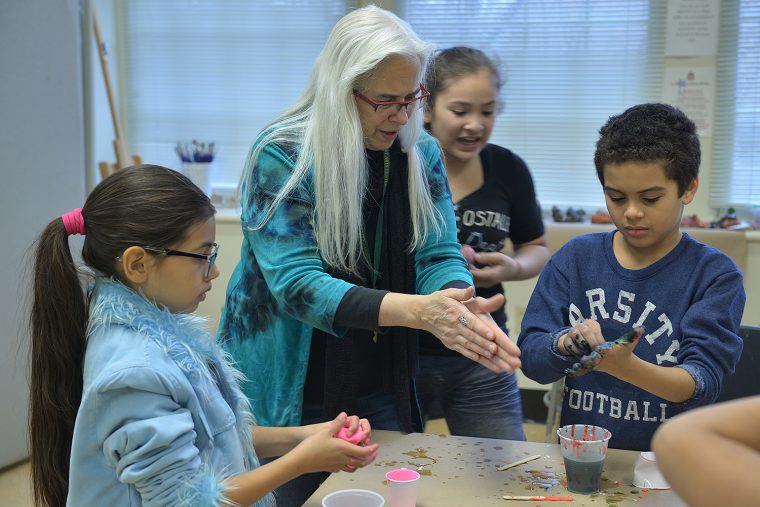 Wesleyan's Green Street Teaching and Learning Center is currently accepting applicants for its Discovery AfterSchool Program. Spring semester classes will be held Jan. 30 through May 12.
The Discovery AfterSchool Program offers a range of classes in the arts, sciences, and math for children in Grades 1- 5. The program encourages children to be curious and creative while they build self-esteem and problem-solving skills. For middle school students in Grades 6-8, GSTLC offers the Wesleyan Bound college experience class on Friday afternoons.
"Classes range from visual arts to dance, even to kung fu this semester," said Sara MacSorley, director of GSTLC. "We offer many choices every day of the week."
The AfterSchool Program is taught by GSTLC staff, professional instructors and Wesleyan University students who serve as teaching assistants and homework tutors. "We pride ourselves in being able to offer such a diverse group of role models with a wide range of backgrounds and expertise to the children in the program," MacSorley said.
All classes for grades 1-5 run from 4:15 to 5:15 p.m. Wesleyan Bound for grades 6-8 runs from 3:15 to 5:15 p.m. Homework help is available Monday through Thursday from 5:15 to 5:45 p.m.
As a partner of Wesleyan's Center for the Arts, GSTLC also provides special workshops, concerts and activities during the AfterSchool program, which highlight the internationally renowned artists appearing on campus.
The AfterSchool Program offers a sliding scale for attendance fees based on income and Wesleyan faculty and staff families receive a 50 percent discount automatically. Students can come for one class of interest or a full week of classes and homework help – whatever works best for the family.
To register a student for AfterSchool Programs, see this website or call 860-685-7871. A $25/child non-refundable deposit is due at the time of registration.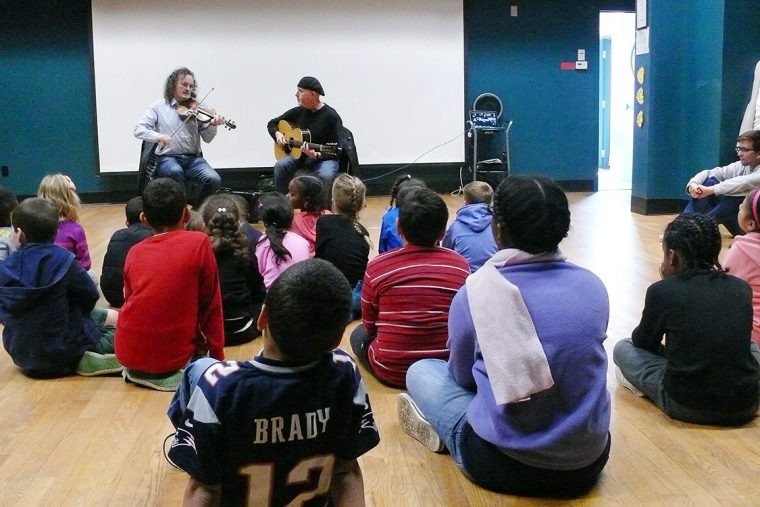 Classes include:
Grades 1-3
Kung Fu and Chinese Culture (Tuesday)
Scrapbooking & Coloring Books (Tuesday)
Write A StoryBook (Wednesday)
Musical StoryTelling (Wednesday)
Green Street Chorus (Thursday)
Art and Science: Think Big! (Monday)
Art Around the World (Friday)
Beads, Baubles, Boxes and Beans (Thursday)
Beginning Hip Hop (Monday)
Environmental Art (Wednesday)
Musical Mentoring (Tuesday)
Creative Movement (Monday)
Exploring Art on the Computer (Friday)
World Languages (Friday)
Time Travelers Club (Thursday)
Grades 3-5:
Just Sing (Monday)
Musical Theater (Wednesday)
Native Mexican Art and Yarn Weaving (Friday)
Art and Science: Think Big! (Tuesday)
Sculpture (Thursday)
African Drumming (Friday)
Fun with Science and Crafts (Friday)
Intermediate Hip Hop (Tuesday)
Musical Mentoring (Thursday)
Sew Crafty (Tuesday)
Simply Stylin' Fashion Design (Monday)
Nature Photography (Wednesday)
Recycled Art (Monday)
Art of Storytelling (Wednesday)
BoomWhackers (Thursday)