Students Raise Funds for Childhood Cancer Research at Dance Marathon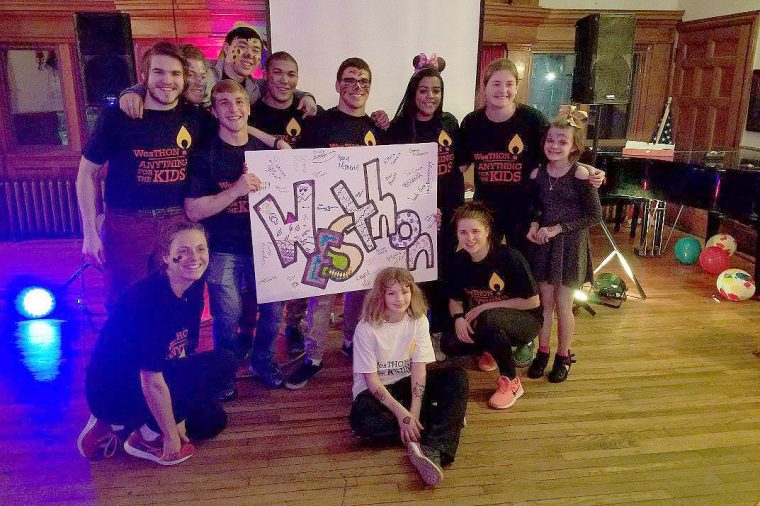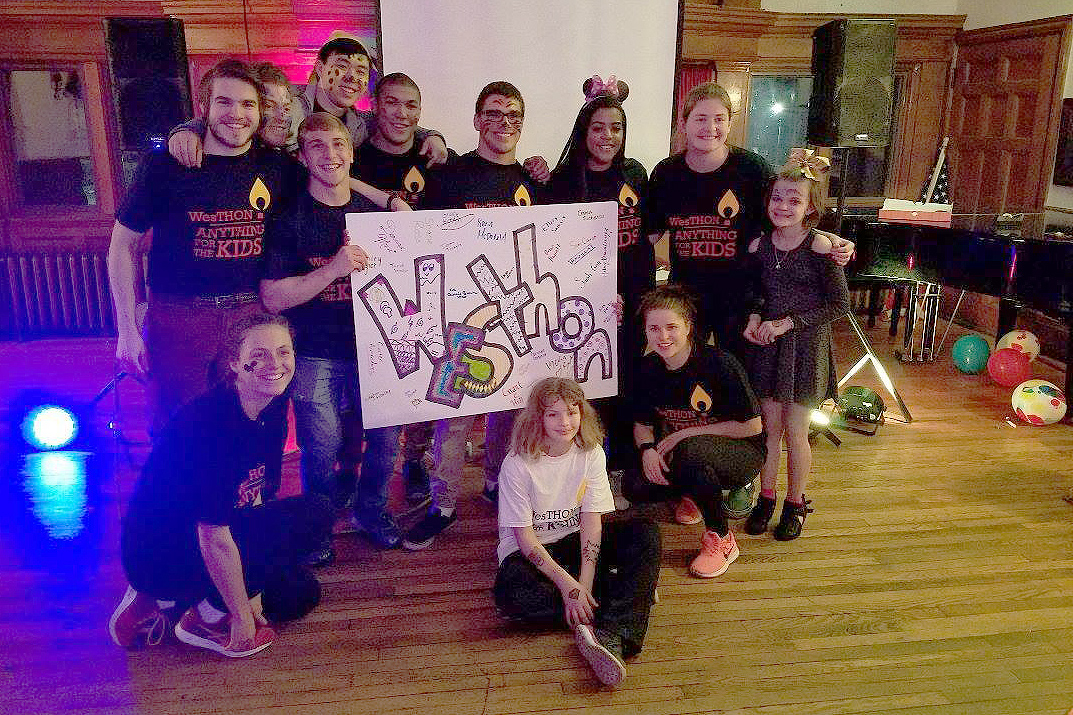 On April 8, more than 250 students helped raise funds for children and families impacted by childhood cancer.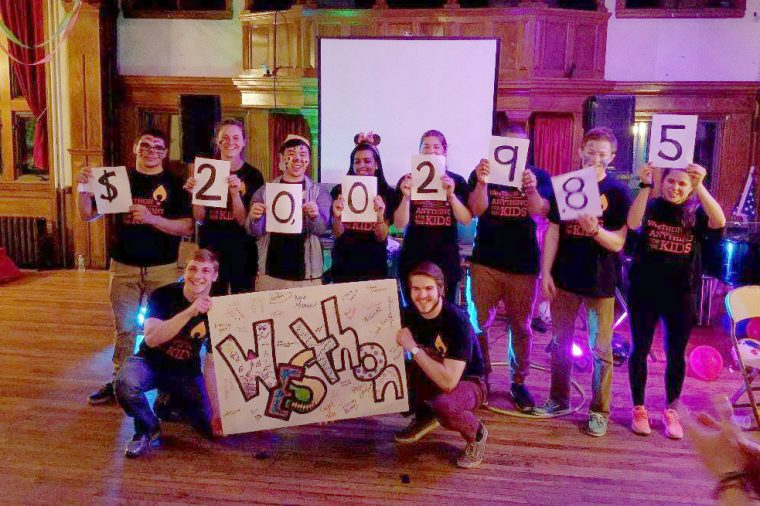 WesThon, a student-run philanthropy, provides emotional and financial support to affected families, and spreads awareness and ensures funding for critical research — all in pursuit of a cure. WesThon's yearlong efforts culminate with a six-hour, no-sitting dance marathon at Psi Upsilon.
At this years event, WesThon participants raised more than $20,000 for the Connecticut Children's Medical Center, doubling what they raised last year.
"Since this is only the second year of the event we are beyond thrilled with the result," said Dana Mitchell '18, who oversaw recruitment for the event.
(Photos by Christopher Wilkos)