Wesleyan Hosts 30th Annual Keck Geology Consortium Symposium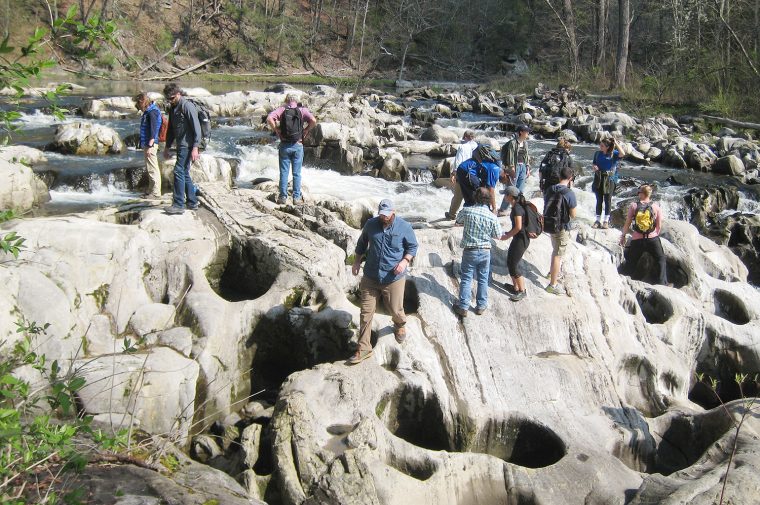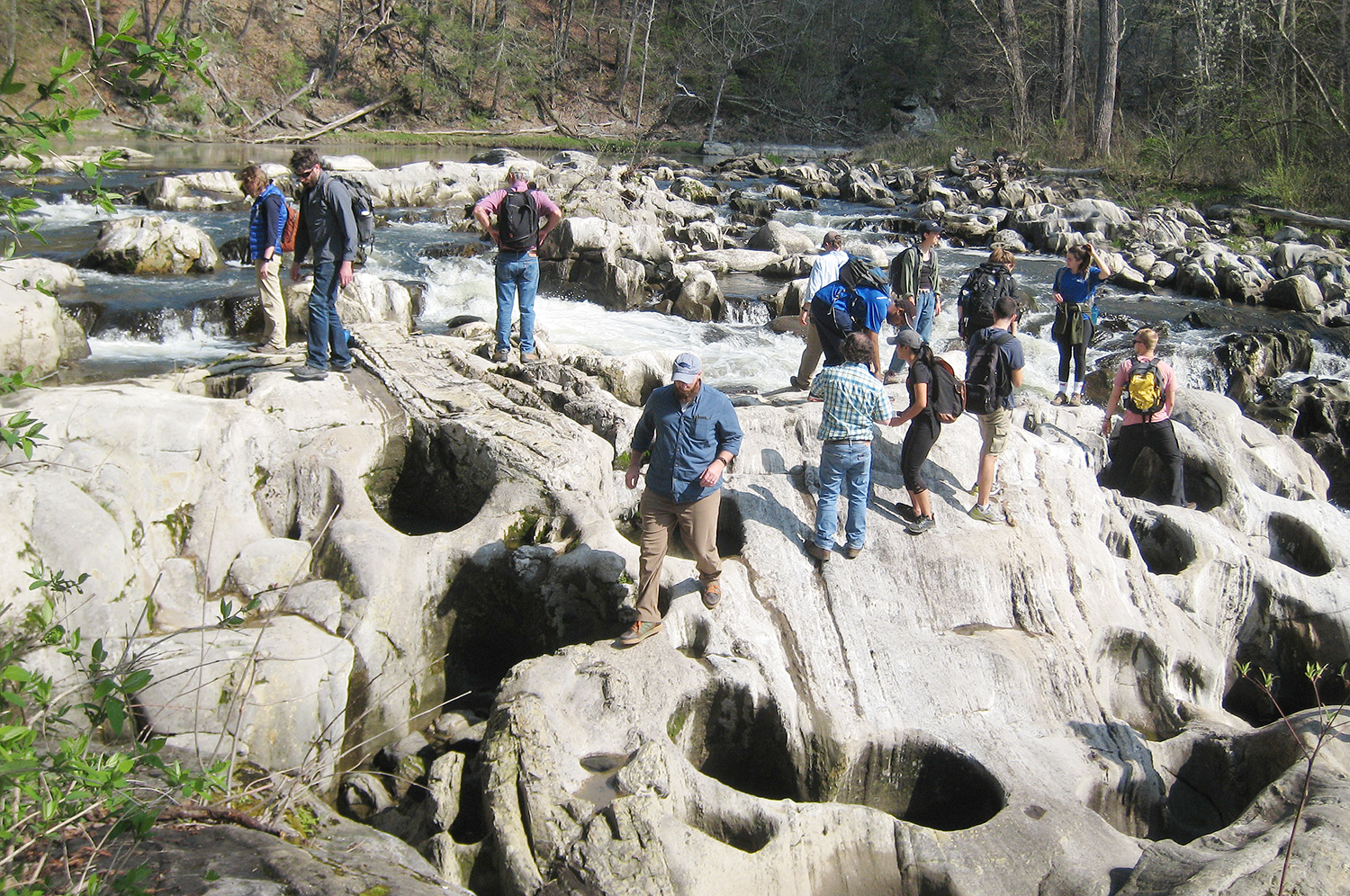 From April 27-30 the Department of Earth and Environmental Sciences hosted the 30th Annual Keck Geology Consortium Symposium at Wesleyan. The event involved several field trips to local sites of geographic significance and concluded with presentations at Exley Science Center from those who attended the field trips.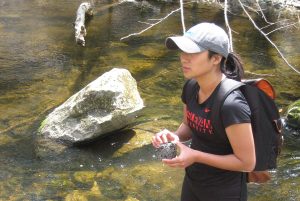 The first trip was led by Paul Olsen, the Arthur D. Storke Memorial Professor of Earth and Environmental Sciences at Columbia University. This excursion examined the Connecticut River Valley Basin for remaining traces of the mass extinction that preceded the rise of the dinosaurs 202 million years ago.
"The Connecticut River Valley Basin is one of the best places on the planet to observe the record of the biological and environmental of this mass extinction," said Suzanne O'Connell, professor of earth and environmental sciences.
The second trip was led by Will Ouiment, assistant professor of geography at the University of Connecticut. It focused on the evolution of the New England landscape from the late Pleistocene to the present. Some topics included the impact of human activities, historic land use practices and landscape adjustment following deglaciation. The trip stopped at a variety of features including waterfalls, beaver dams, river terraces and wetlands.
At Exley Science Center, Author Simon Winchester delivered the Keck Symposium's keynote address on "The Joys of Geology." Keck members Suzanne O'Connell, professor of earth and environmental sciences at Wesleyan; outgoing director Bob Varga of Pomona College; incoming co-director Karl Wirth of Macalester College; and incoming co-director Cam Davidson of Carlton College spoke on the past, present and future of Keck. Joseph Knee, dean of the Natural Sciences and Mathematics Division, professor of chemistry, made opening remarks.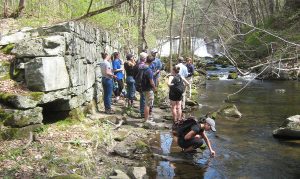 Participants gathered in groups and discussed the evolution of Salian Block, Calif.; the slip history in Victoria, B.C.; the Glaciovolcanic Pillow Ridge in Iceland; the tephrastratigraphy in Iceland; subfossil assemblages in Wisconsin; dendrochronology in the Great Lakes; beaver catchment; and marine mollusks in the Gulf of Mexico.
Students also showcased their research in a poster session.
The Keck Geology Consortium is focused on enriching undergraduate education through development of high-quality research experience. As an independent non-profit organization, the Consortium establishes its program priorities based on the educational philosophies of the member colleges: dedication to excellence in undergraduate education, offering students comprehensive and rigorous educational opportunities that promote intellectual growth, integrity, responsibility and a sense of both individuality and membership in community.
Photos of the symposium and field trips are below: (Field trip photos by James Zareski)