Walker '79, P'21, WNYC CEO, Named to Crain's Most Powerful Women List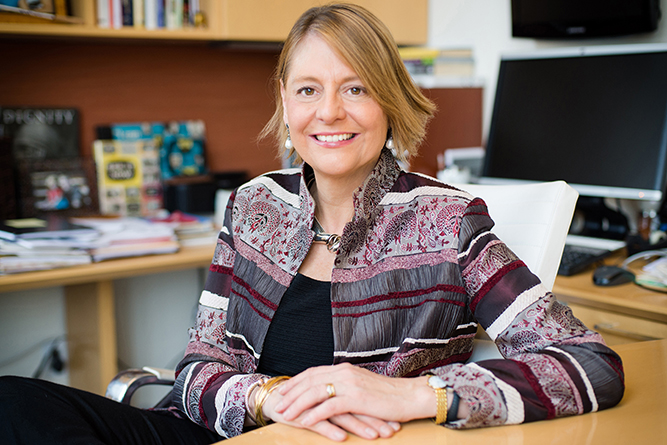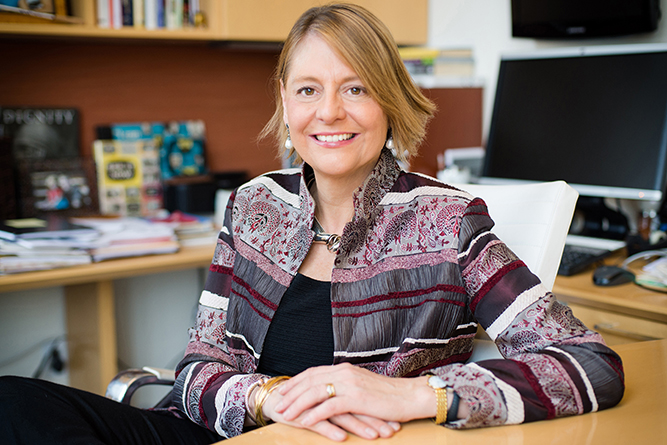 Laura Walker '79, P'21, president and CEO of New York Public Radio, was named to Crain's Most Powerful Women list for 2017.
"Presiding over the largest public radio station group in the U.S., Laura Walker reaches 26 million listeners every month through the eight stations in her WNYC portfolio," Crain's Matthew Flamm wrote. "Dependent on grants and listener contributions—Walker has grown revenue by 68% over the past decade—WNYC has the freedom to explore sensitive issues on air and on demand."
Crain's cited Walker's influence in the wide range of WNYC offerings—from the call-in show Indivisible, which ran through the first 100 days of the Trump administration and provided multiple perspectives on daily events, to On the Media, now a staple of many of the country's public radio stations, as well as to the hometown "essential listening" offerings for WNYC's solid New York City listener base.
A board member of St. Ann's School and The Commonwealth Fund, Walker was a history major at Wesleyan and earned her MBA at Yale. Last year, Fortune tapped her to speak on the importance of women's voices in podcasting, a medium in which WNYC has also earned renown.
For Wesleyan that year, Walker spoke about her career at WNYC with Gordon Career Center (GCC) Director Sharon Belden Castonguay, for the center's Careers by Design podcast: "For me, a lot of the fun of it, and the challenge of it, and the kind of stuff I love to do, is the mix of the creative and the business…. I think that actually started at Wesleyan…. There's something about seeing connections and drawing them and reveling in them…and not being scared by the ambiguity, but being challenged by it."