Pitts-Taylor Wins Merton Book Award for The Brain's Body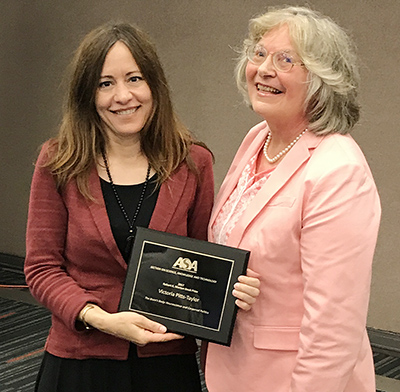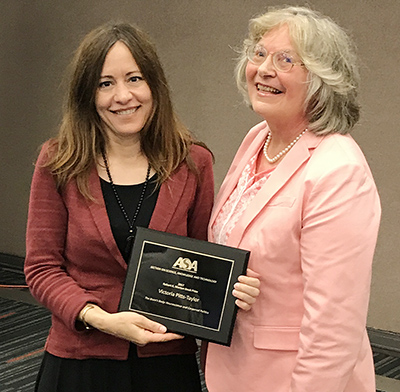 Professor of Feminist, Gender and Sexuality Studies Victoria Pitts-Taylor, pictured at left, received the Robert K. Merton Award for her book, The Brain's Body: Neuroscience and Corporeal Politics (Duke University Press, 2016). The award was presented at a meeting of the Science, Knowledge, and Technology Section of the American Sociological Association in Montreal, Canada on Aug. 14.
The Merton Award is given annually in recognition of an outstanding book on science, knowledge, and/or technology published during the preceding three years.
The Brain's Body previously won the 2016 prize in Feminist Philosophy of Science given by the Women's Caucus of the Philosophy of Science Association.
Pitts-Taylor also is professor of science in society, professor of sociology.