Bloom '75, Sawhney Explore the Elm City's Underbelly in New Haven Noir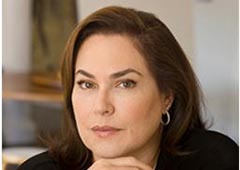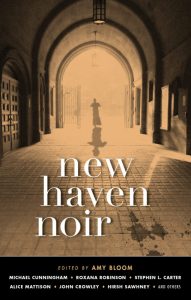 A star-studded cast of contributors curated by Shapiro-Silverberg Professor of Creative Writing Amy Bloom '75 fill the pages of New Haven Noir, featuring original stories from Michael Cunningham, Stephen Carter, Roxana Robinson, Assistant Professor of English Hirsh Sawhney and many others. The book is the latest addition to an award-winning series of original noir anthologies published by Akashic Books, founded by publisher and editor-in-chief Johnny Temple '88.
"I'm a big fan of noir," says Bloom, editor of the anthology, which has garnered praise from both Publishers Weekly and Kirkus Reviews. "When Johnny called me and said, I don't know if you're from New Haven, but I know you're connected to New Haven and I'd love you to edit the anthology, I jumped at the opportunity," she said.
Bloom worked with Temple to select contributors for the anthology, with Bloom choosing to invite several writer friends who hadn't written noir before, including Alice Mattison and Michael Cunningham. "I told them, it's conflict and it's mystery. Bleak. Snappy outfits. Great dialogue," Bloom said. "And they said, count us in."
In addition to serving as editor of the anthology, Bloom also is a contributor. Her story, "I've Never Been to Paris," set in New Haven's East Rock neighborhood, is actually an excerpt from a mystery she wrote years ago, tailored specifically for New Haven Noir.
"I wrote a mystery back when I was learning how to write, and I sold it to Harper Collins," Bloom said. "But then I had second thoughts. I just didn't think it was good enough, and I bought it back. I put it away and thought, someday I'll rewrite this. 'I've Never Been to Paris' is an excerpt of that larger work."
Sawhney got involved with New Haven Noir after working with Akashic Books on several projects, including a novel (South Haven), Delhi Noir, which he edited, and New Jersey Noir, edited by Joyce Carol Oates. "Of course, with Amy and I both being at Wes, there is another wonderful connection to the world of Akashic noir." Sawhney said.
Sawhney finds crime fiction and noir to be the perfect instrument for grappling with serious issues. "The best crime fiction meditates on the connection between individuals and large, inevitably oppressive power structures," says Sawhney. "It contemplates the idea of free will and possesses an awareness of the way in which social contexts can hamper the mobility and agency of individuals. It can be a very sophisticated realm of literature."
Just like Bloom, Sawhney's contribution, "A Woe for Every Season," which takes place in New Haven's Dwight neighborhood, is part of a larger project Sawhney had been working on for some time. Another version of the same story was recently published as an e-book in India, as The Diary of Rehan Malhotra (Juggernaut Books).
"As a writer, I'm very interested in taking a look at the invisible walls that separate rich from poor and black from brown from white in North America; the story is an attempt to cast a spotlight on these walls," Sawhney said. "I was also interested in scrutinizing the ways in which people like me—writers and intellectuals who pertain to a rather privileged social class—might be implicated in the problematic social and economic dynamics that are the subjects of my work. Finally, when I wrote this piece, the murder of Eric Garner—and the tragic murders of so many black boys and men—were weighing heavily on my mind."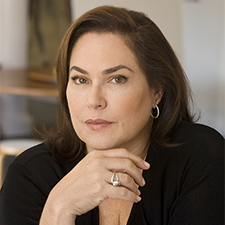 Bloom and Sawhney have spent ample time working and living in New Haven over the years and both have a soft spot for the Elm City. While the stories in New Haven Noir focus on the city's underbelly, two of Bloom's favorite places in the Elm City include Autumn Street—a "very pretty, sweet little street between Whitney Avenue and St. Ronan Street"—and the New Haven Green, while Sawhney's include East Rock Park and Louis' Lunch.
"When you climb to the top of East Rock Park, you can see verdant rolling hills, but also New Haven's ghastly, industrialized waterfront," Sawhney said. "You can see blue jays and cardinals and also syringes. Families of deer hop across the park's glass-strewn trails. There is something rigorously honest and thus restorative about engaging with nature in this way."
And then there's Louis' Lunch. "Eating at the 120-year-old restaurant is almost like a religious experience," says Sawhney. "The folks who own the place are very wise people. They make great food, and they run their business with a tremendous sense of integrity, focus, and discipline—all traits that a novelist should try and emulate."
With more than 70 cities worldwide included in the series—from Chicago to New Orleans to Paris to Helsinki—what makes New Haven a noir city? "Every city has its story," Bloom said. "As long as you have people and conflicting interest, those with power and those without, and mysterious movers and shakers in the background, you have noir. New Haven is a city made for noir."