Wesleyan, Local Community Watch Historic Eclipse at Van Vleck Observatory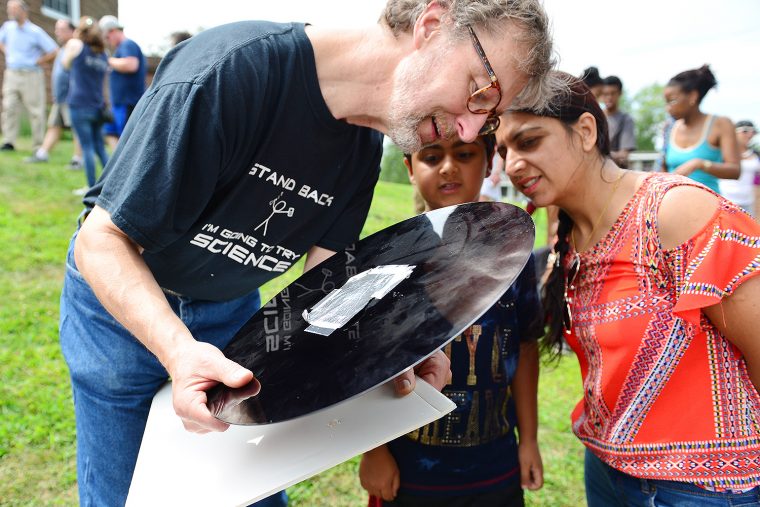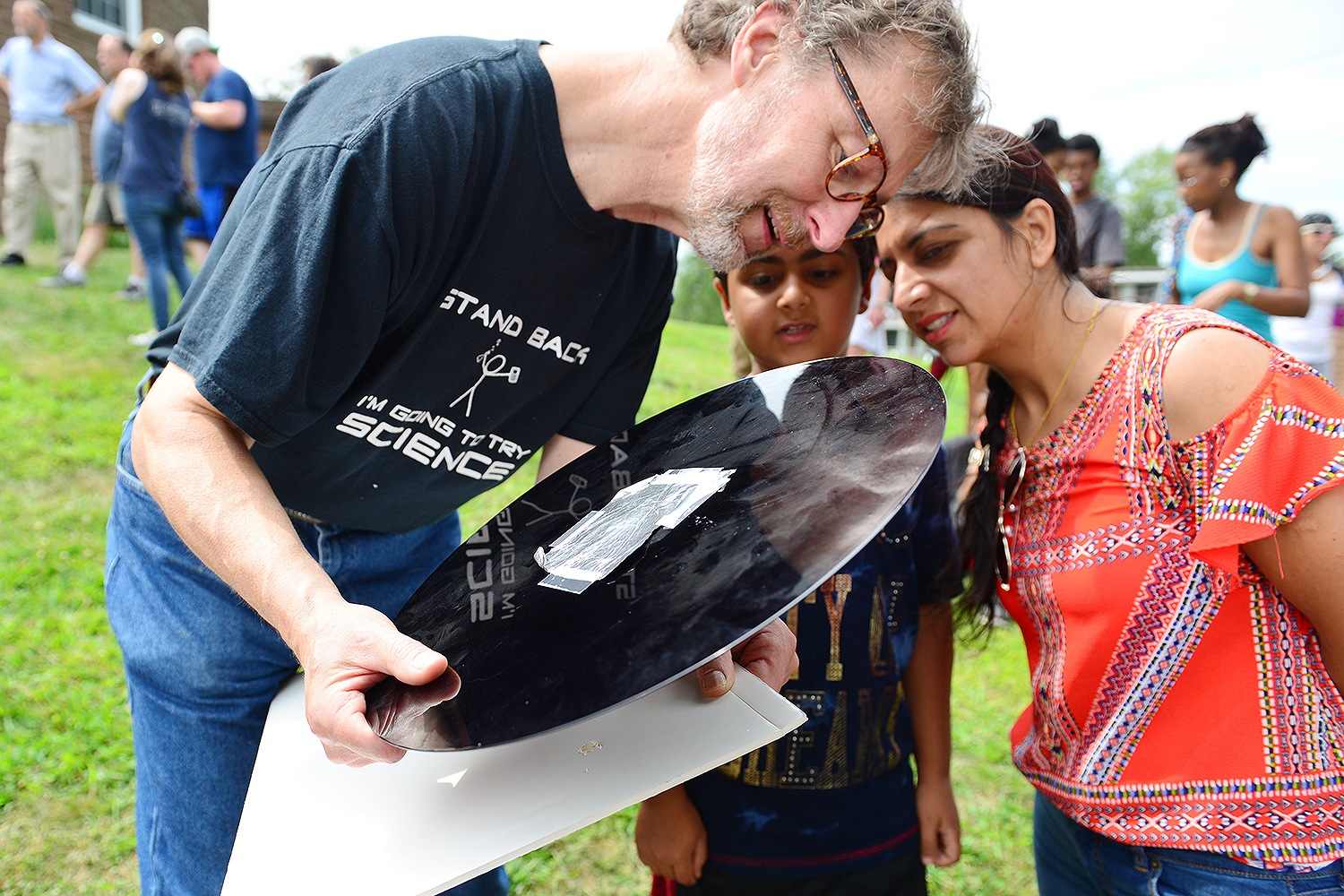 Wesleyan's Department of Astronomy hosted a public eclipse viewing on Aug. 21, outside the Van Vleck Observatory. Hundreds of Wesleyan and local community members attended this historic event. Although Middletown wasn't in the narrow path of totality, viewers still were able to witness about 65 percent of the sun disappear.
In addition to telescopes and eclipse glasses for safely viewing the Sun, participants were encouraged to tour the Department of Astronomy's historical exhibition and see images from the 1925 solar eclipse that passed directly over Wesleyan. A live streaming feed of the eclipse also was shown in a classroom.
Telescopes were available from 1 to 3:30 p.m., with the mid-eclipse falling at 2:45 p.m. Astronomy graduate student Prajwal Niraula, physics graduate student Jacob Fanthorpe and astronomy postdoctoral scholar Kevin Flaherty assisted with the event.
Watch a short video of the eclipse at Wesleyan below:
Watch a Fox 61 Morning News interview with Kevin Flaherty, research associate in the Astronomy Department, on Facebook Live.
Photos of the event are found below. (Photos by Olivia Drake)