6th Annual The MASH Highlights Wesleyan's Music Scene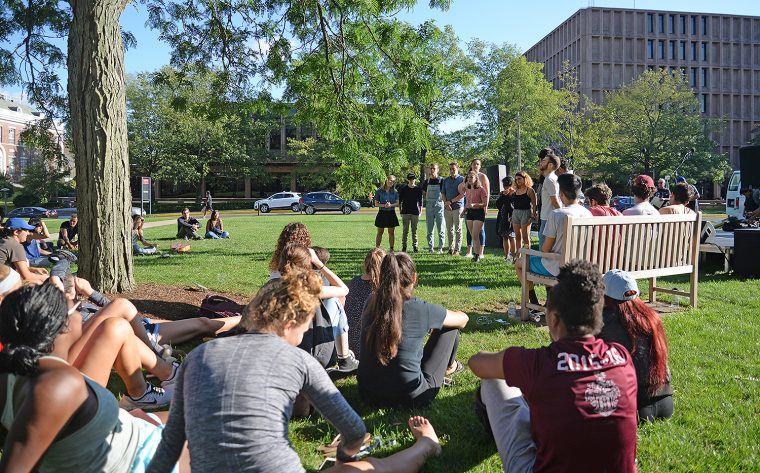 Inspired by Fete de la Musique (also known as World Music Day), the sixth annual The MASH festival on Sept. 9 highlighted Wesleyan's student music scene, with multiple stages on campus featuring everything from a cappella ensembles to student, faculty and alumni bands.
Stages were set up at Foss Hill, outside Olin Library and North College. More than 20 groups and soloists performed at Wesleyan's The Mash including Bonanza, Good Morning CT, McCleary McCleary, MEG, Saint Something, Jal, The Basukes, Smokin' Lilies, Jess Best '14, Prometheus, New Group, Gabe & Brien, Savannah Jeffreys '18, Johnny Gilmore '18, Anna Savage '18, Quasimodal, Sloane Peterson, ethereal whoosing, The Purple Windsounds, LAZ, Cicero Presley and Tasty Desert Creatures.
The MASH was held in conjunction with the City of Middletown's Main Street Stroll, a family-friendly celebration of Middletown's Main Street and the new Wesleyan RJ Julia Bookstore. The stroll featured music, street performers, specialty workshops and more.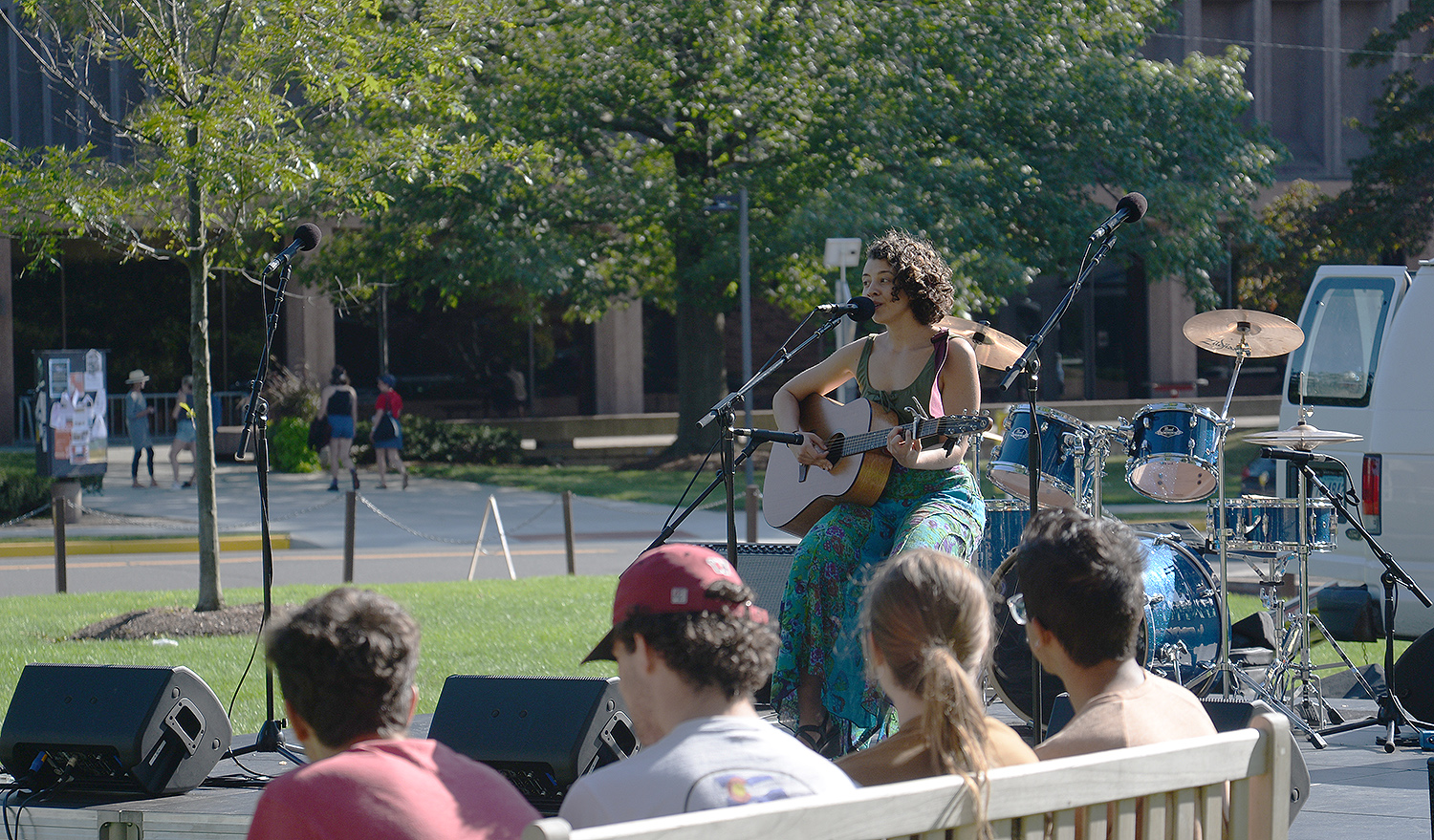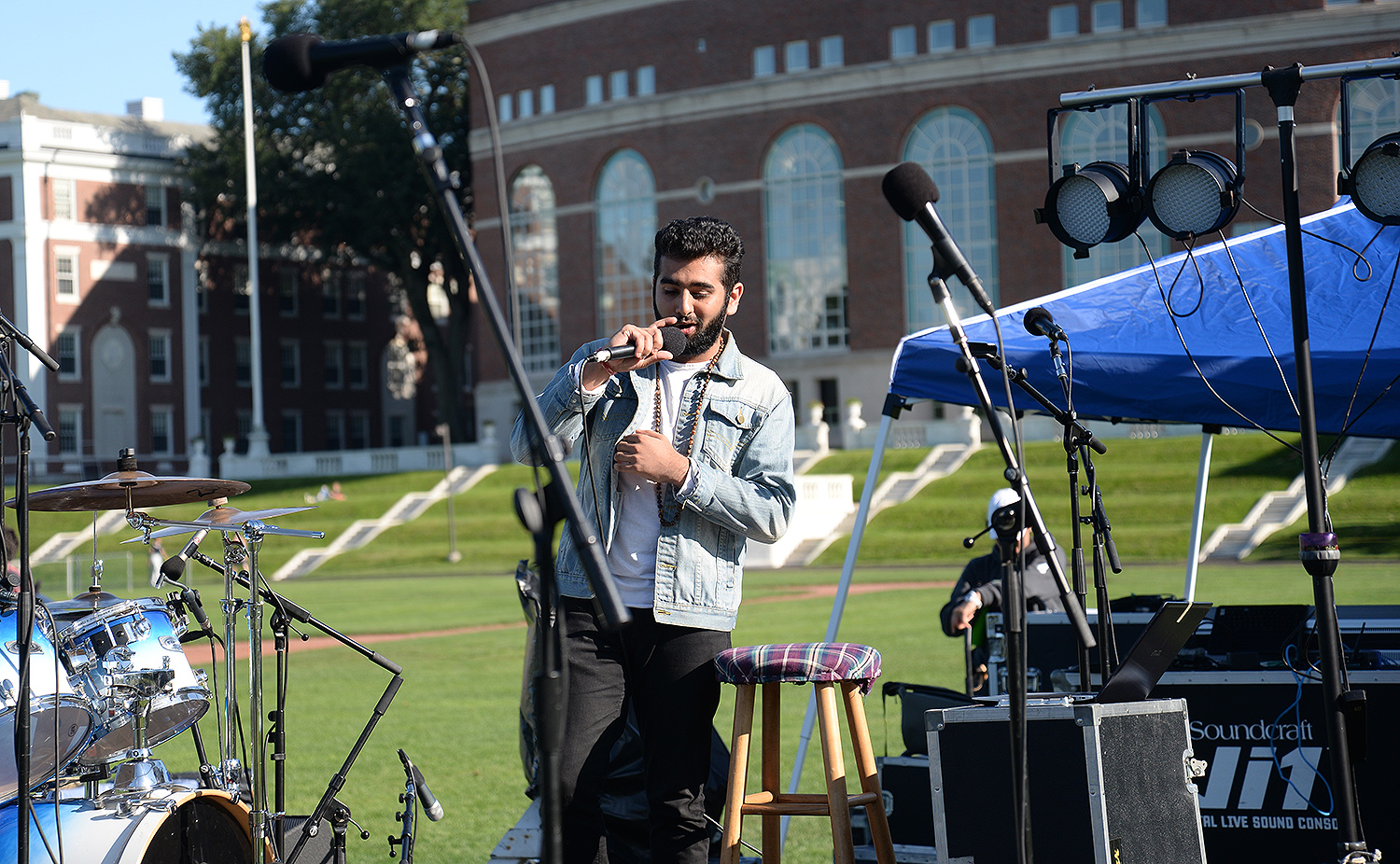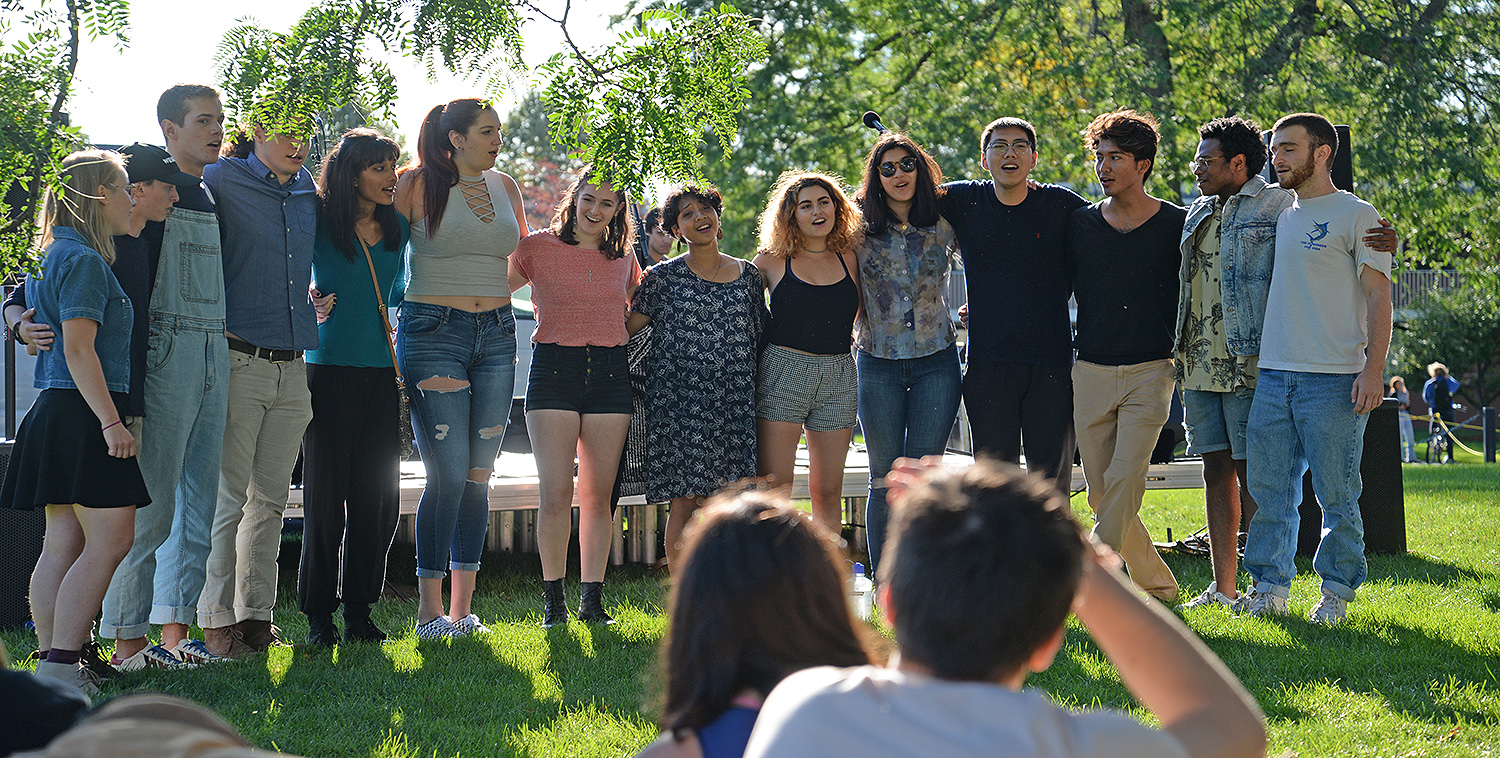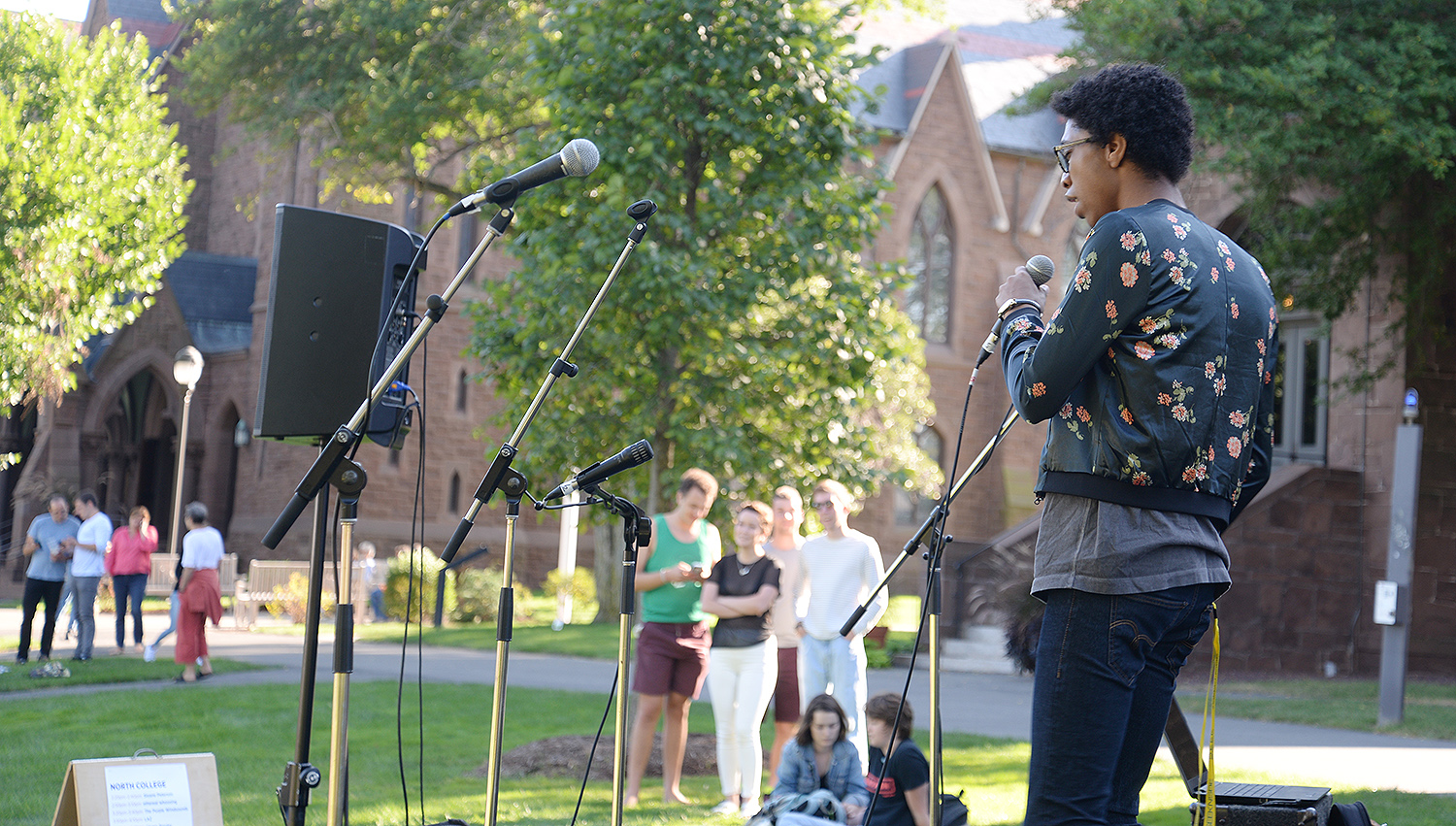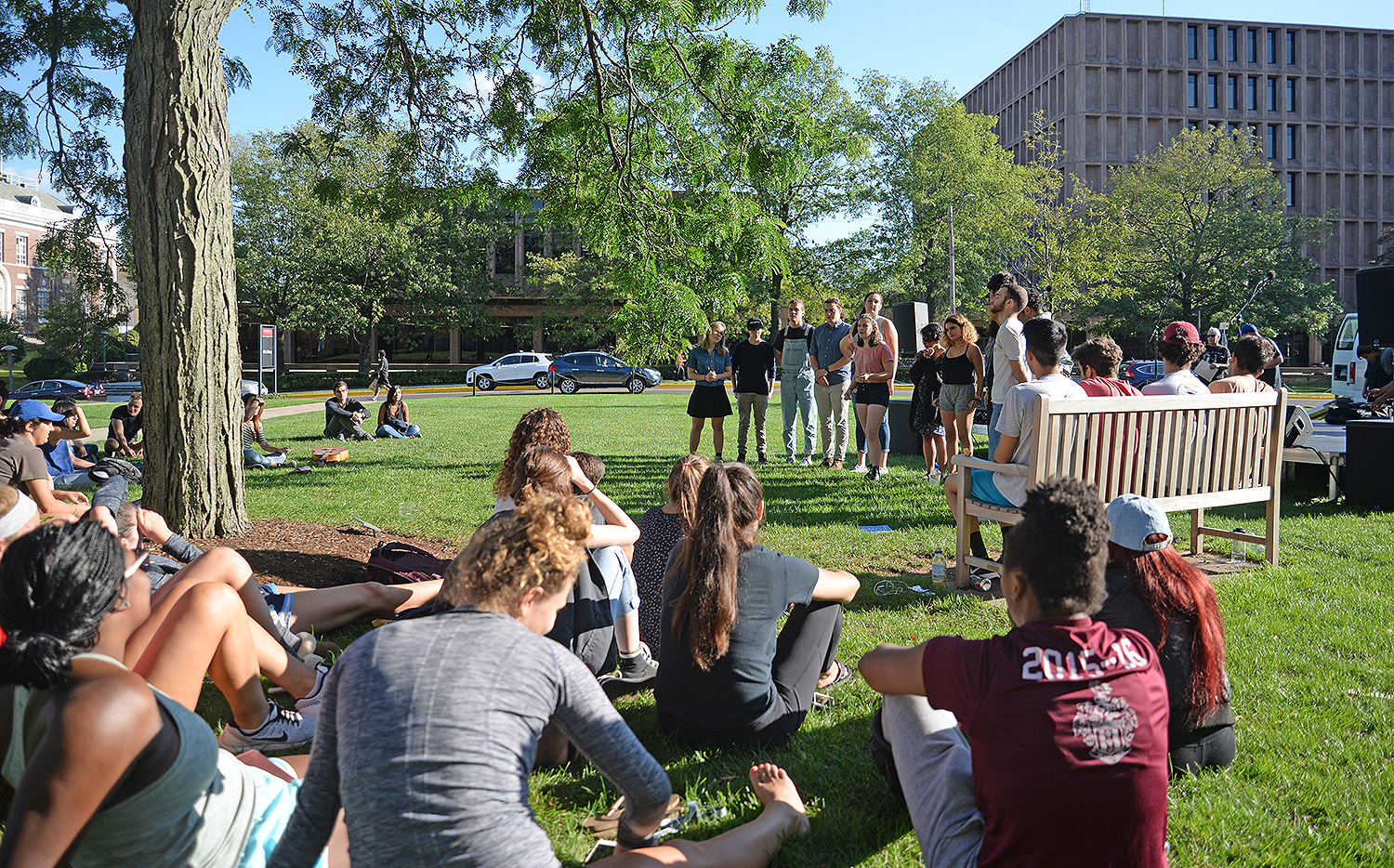 Photos of the Main Street Stroll are below: (Photos by Sandy Aldieri)