Class of 2021 Participates in 'Common Moment' on Andrus Field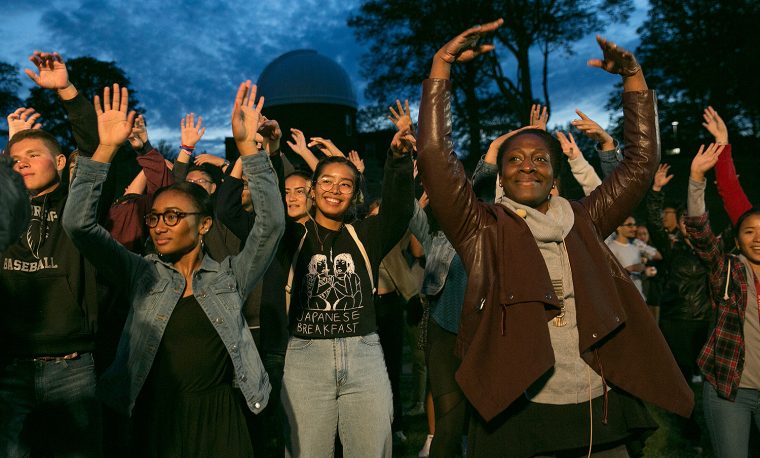 On Sept. 1, drummers and dancers representing several cultures led the incoming Class of 2021 in a performance on Andrus Field as students embodied dances from different world cultures during the "Common Moment" of New Student Orientation.
This year's first-year students learned Caribbean, modern, Brazilian, Indian, and West African dances from Iddi Saaka, Dance Department artist-in-residence, and other master teachers. The event culminated with a performance by Prometheus, Wesleyan's fire-spinning group.
The Common Moment is sponsored by the Center for the Arts. A video and photos of the Common Moment are below: (Photos by Sandy Aldieri of Perceptions Photography)