Lobster, Clam Bake Highlight of Eat Local Challenge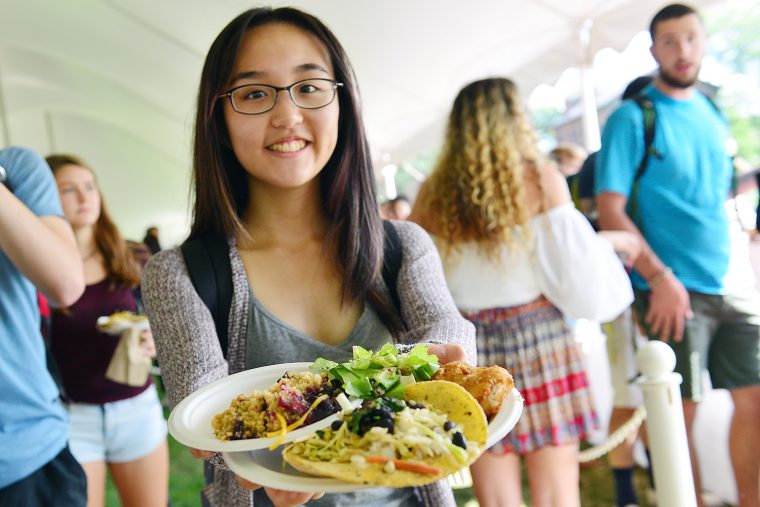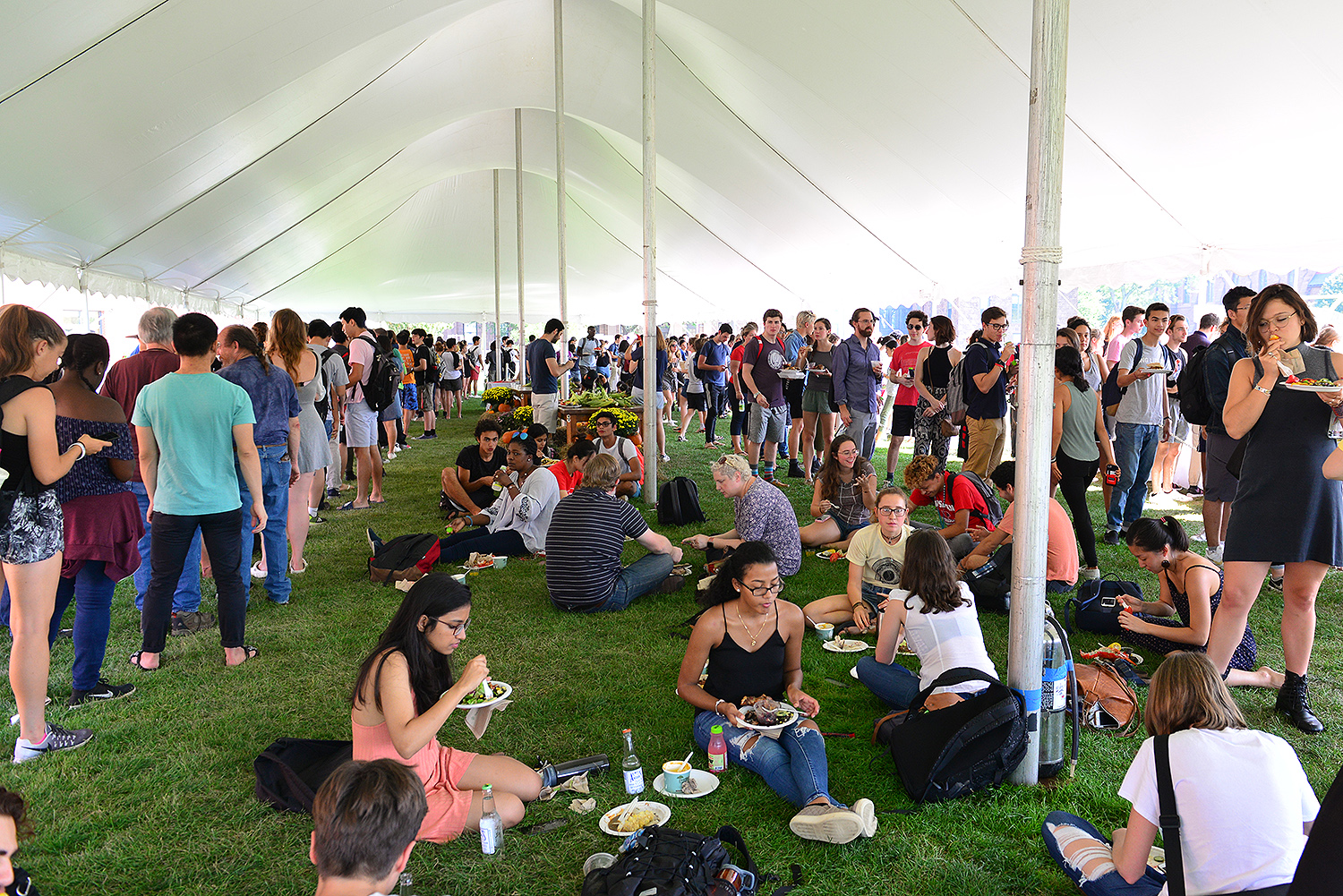 During the 13th annual Eat Local Challenge on Sept. 26, Wesleyan students, faculty and staff dined on a midday meal made entirely from local ingredients.
The event challenged Bon Appétit Management Company staff to create a meal from products and ingredients harvested within a 150-mile radius of the campus. The meal included produce, meat, dessert and drinks from local farmers, ranchers, food crafters and fishermen.
Food included house-smoked pork-belly bacon from Lucki 7 Livestock Co. in Rodman, N.Y.; Bloomsday cheese from Cato Corner in Colchester, Conn.; lobster, little-neck clams and mussels from Damariscotta, Maine; apple cider-glazed chicken and baked corn from Horse Listener's Orchard in Ashford, Conn.; potatoes from Szawlowski Farm in Hatfield, Mass.; butter and cream from Ronnybrook Farm Dairy in Ancramdale, N.Y.; turkey burgers and baked berry cobbler from Ekonk Hill Turkey Farm in Sterling, Conn.; rosemary focaccia bread, prepared with graham flour from Kenyon's Grist Mill in Usquepaugh, R.I.; among much more.
Photos of the Eat Local Challenge are below: (Photos by Olivia Drake)