Volleyball Wins First Little Three Title Since 1992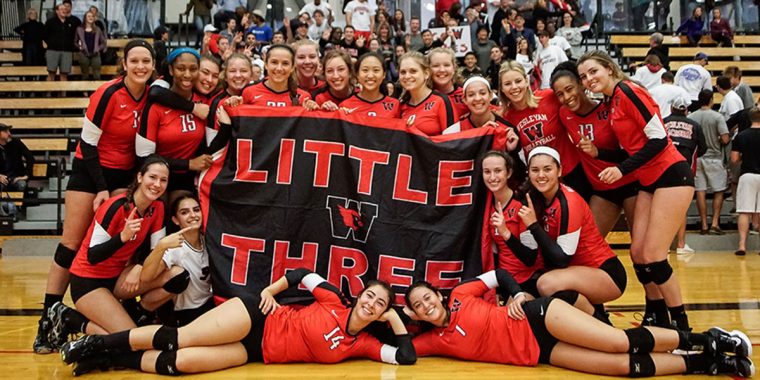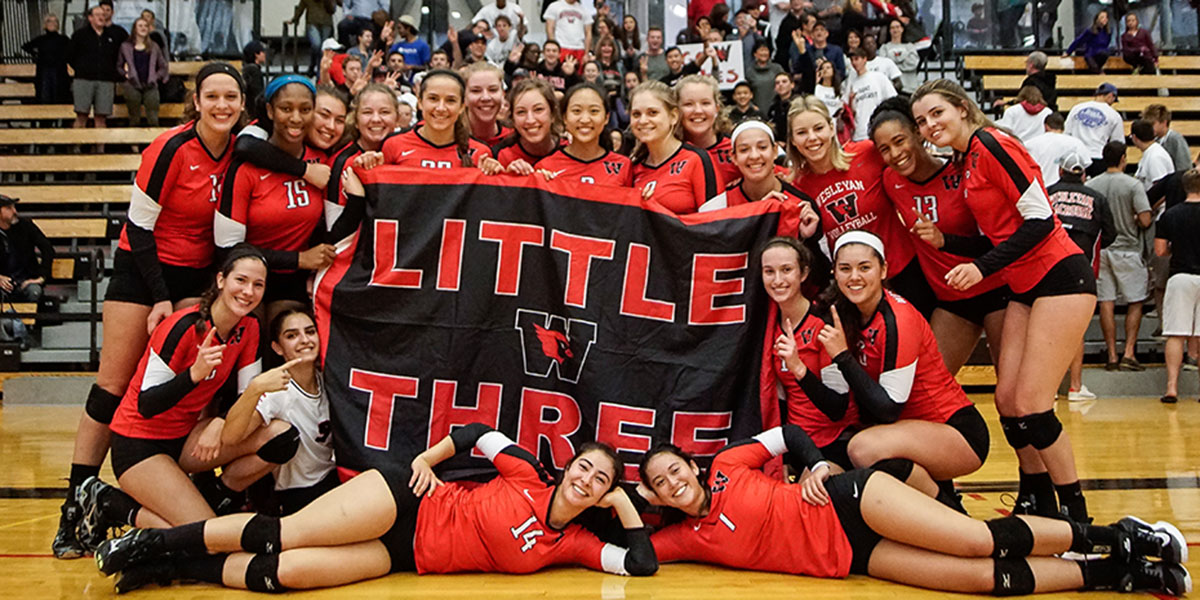 The Wesleyan University volleyball team won its first Little Three title since 1992 on Sept. 30, as it swept arch rival Amherst College by scores of 25-15, 25-16, 25-14. Later in the day, the Cardinals defeated Stevens Institute of Technology in four sets (25-18, 30-32, 25-10, 25-23) to conclude the doubleheader sweep.
The Little Three title is just Wesleyan's second in program history. Additionally, the win over the Mammoths is the program's first since 2008, and it's the Cardinals first sweep against Amherst in exactly 12 years to this day.
"It was great to win the Little Three Championship and meet another goal for the season," said head coach Ben Somera. "Our execution in the Amherst match was the best it's been all year, and we were solid in every phase of the game. It's not easy to play well for a sustained period of time against two quality opponents. At times our focus and intention left us, but we were able to rebound and regain our form."
Outside hitter Harper Graves '21 was named the NESCAC Player of the Week for her stellar play during a 3-0 stretch for the Cardinals. In the two NESCAC victories, Graves averaged a .423 hitting percentage. Graves has played a huge factor in the team's early success, as she ranks third on the squad with 2.50 kills per set.
Wesleyan continues to shine early in the 2017 season and is now 12-1 overall and a perfect 5-0 in the NESCAC. The Cardinals face off against Western Connecticut State on Oct. 5 in Danbury, Conn.
Read more details about the two matched in this Wesleyan Athletics article.