Kauanui Presents Lectures, Workshop in Australia on Indigenous Sovereignty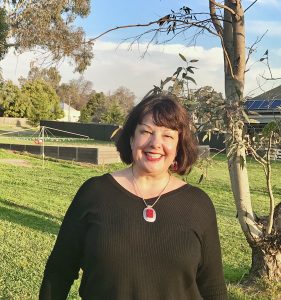 J. Kēhaulani Kauanui, professor and chair of American studies, professor of anthropology, director of the Center for the Americas, delivered three academic presentations in Victoria, Australia in September 2017.
On Sept. 18, Kauanui delivered a lecture titled, "A New Tribe? Hawaiian Sovereignty and the Politics of Federal Recognition," to the Melbourne Feminist History Group. The talk emerged from her forthcoming book, Paradoxes of Hawaiian Sovereignty, which is a critical study of statist Hawaiian nationalism and the implications of its attendant disavowal of indigeneity for the questions of land, gender, and sexual politics. The talk focused on the contestation over indigeneity in both the controversy over a state driven proposal for federal recognition and the sector of the independence movement that aims to restore the Hawaiian Kingdom.
On Sept. 19, she led a workshop for graduate students on "Indigenous Sovereignty and Practicing Decolonization" at the La Trobe University, Bundoora. "The graduate students who attended were from a range of areas, including Pacific studies, history, anthropology – all with a keen interest in Indigenous studies and sovereignty," Kauanui said.
On Sept. 21, Kauanui delivered a keynote address titled, "Mobilizing Indigeneity: The Politics of Occupation in Settler Colonialism," for a conference on Space, Sovereignty and Mobility in Settler Colonialism Studies at the La Trobe Art Institute. Conference attendees explored the histories of mobility, space, and transnational, global and local networks, both imperial and Indigenous; and furthered their understanding of connections between sovereignty, survivance and occupation of place.
Kauanui's travels were sponsored by the Centre for the Study of the Inland at La Trobe University and the School of Historical and Philosophical Studies at the University of Melbourne.
At Wesleyan, Kauanui teaches Indigenous Middletown, Race/Indigeneity and Citizenship, and Global Indigeneities.