Assistant Professor of Music Sorey MA '11 Wins MacArthur "Genius" Award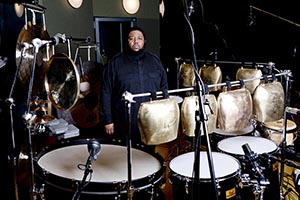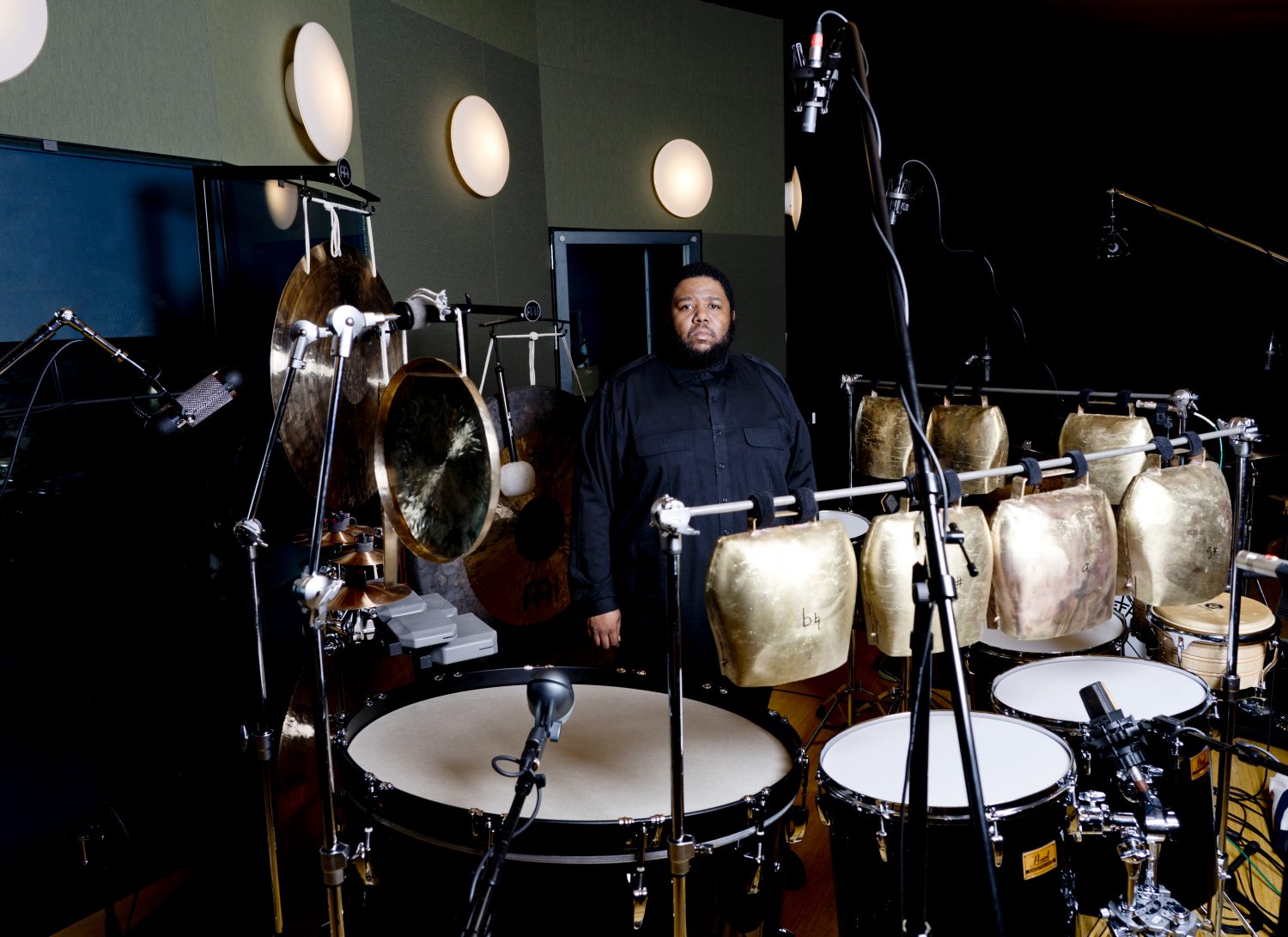 Tyshawn Sorey MA '11, who joined Wesleyan's faculty this fall as assistant professor of music, has been awarded a fellowship—better known as a "genius" grant—from the John D. and Catherine T. MacArthur Foundation. The announcement was made Oct. 11.
The fellowship is a "$625,000, no-strings-attached award to extraordinarily talented and creative and creative individuals as an investment in their potential," according to the MacArthur website. Fellows are selected based on "exceptional creativity," "promise for important future advances based on a track record of significant accomplishments" and "potential for the Fellowship to facilitate subsequent creative work."
Recipients "may use the fellowship to advance their expertise, engage in bold new work, or […] alter the direction of their careers."
"Becoming a MacArthur Fellow gives me the encouragement to continue being the artist I am, to stay sharp, move forward, remain progressive and take yet-to-be traveled steps in my creative development, and to encourage others like me to do the same," said Sorey.
A drummer, composer and conductor, Sorey has been lauded in the press as a "preternaturally talented multi-instrumentalist who has built a career in the territory between standard definitions" (New York Times) and a "prodigious multi-instrumentalist and composer [who] transcends the borders of jazz, classical, and experimental music" (The New Yorker). In 2016, JazzTimes wrote of Sorey: "It's something to see: A fired-up young sideman blossoms into one of the most multifaceted and restlessly evolving artists of our time at age 36. It's hard to tally just the most recent accomplishments."
Sorey holds a BMus from William Paterson University and a DMA from Columbia University. He is an international composer and musician who plays percussion, trombone and piano. He has been nominated for the Herb Alpert Award in the Arts and has received the Doris Duke Charitable Foundation Impact Award.
Sorey studied composition at Wesleyan with Anthony Braxton, the John Spencer Camp Professor of Music, Emeritus, who won a MacArthur "genius" grant in 1994. According to the New York Times, Braxton, "who has used writing to delineate and defend his own practice, […] encouraged Sorey to embrace his talents as a scholar. 'He was saying it's O.K. to be a black composer in your own way, and to develop your own language, and to also write about it,' Mr. Sorey said. The idea was 'to find a way to communicate it to the public, so that you won't go down in history as being defined by someone else.'"
Learn more about Sorey's work in this video from the MacArthur Foundation, and in these articles in The Hartford Courant and WNPR. For a list of MacArthur award winners affiliated with Wesleyan, see here.