Miranda '02 up for Moana Grammy, Receives Special Latin Grammy Award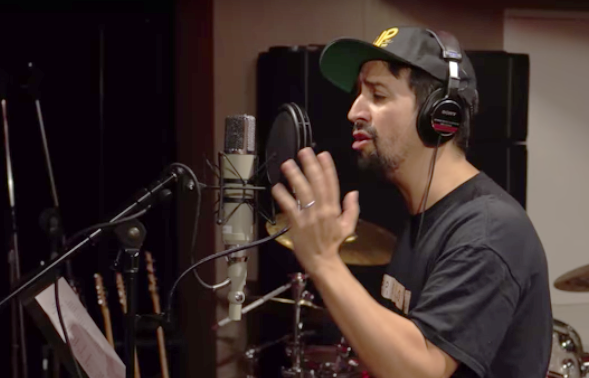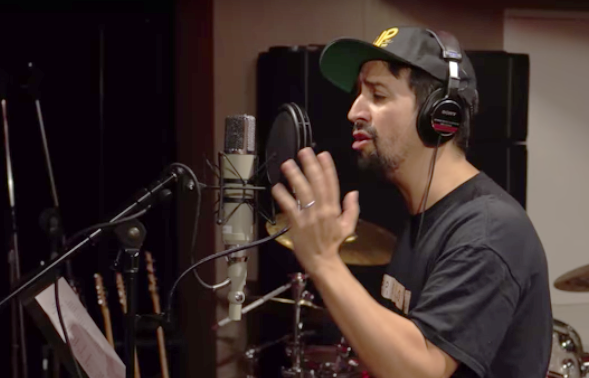 Lin-Manuel Miranda '02, the Pulitzer Prize winner, MacArthur Genius, and Tony Award winner for Hamilton and In the Heights was honored with the Latin Recording Academy President's Merit Award at the 18th annual Latin Grammy Awards on Nov. 16. This is a special award, not given annually, and it was presented to the well known composer, lyricist, and performer by Latin Recording Academy President/CEO Gabriel Abaro to honor Miranda's many outstanding contributions to the Latin community.
Abaroa told  Billboard, "Lin-Manuel's urban and social poetry have provided strength and encouragement to every Latino motivated to get ahead. He has brought pride to our community by reminding us of the resilience and fortitude we demonstrate on a daily basis."
Most recently he composed and released "Almost Like Praying—Relief Single for Puerto Rico," (Atlantic Records, Oct. 6, 2017). Miranda, who performed the song with various artists, donated all proceeds to The Hispanic Federation's UNIDOS Disaster Relief Fund to help the survivors of Hurricane Maria
Additionally, when the Grammy nominations were released on Nov. 28, Lin-Manuel Miranda's work appeared in two categories, both related to his work on the soundtrack for Moana, Disney's animated adventure-comedy. Moana: The Songs, a compilation of works by various artists, including Miranda as singer and performer, appears in the category of Best Compilation Soundtrack For Visual Media. Additionally, a song he wrote for that film, "How Far I'll Go" (performed by Auli'i Cravalho), appears in the Best Song Written For Visual Media category.
In an interview with Hollywood Reporter Melinda Newman, Miranda explained that the insight into creating "How Far.." for the title character of the film came in recalling his own teenage years:
Where she [Moana] and I met was having a calling — not necessarily even understanding the calling, but knowing that it's there inside. I knew I wanted a life in some creative endeavor for as long as I can remember. For me, I think the song took the final turn it needed when I realized it's not a song about a young woman who hates where she is and needs to get out, it's a song about a woman who loves where she lives and her family and her culture and still has this feeling. So what do you do with it? I related to that as well and so that was the final insight we needed to get that moment to really strike a chord because it's messier, it's complicated.
[youtube]https://www.youtube.com/watch?v=D1IBXE2G6zw[/youtube]