American Political Development Expert Justin Peck Joins Government Department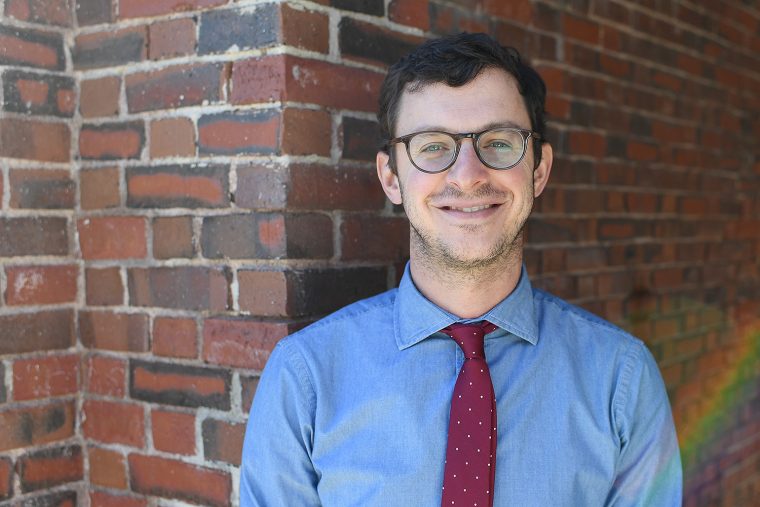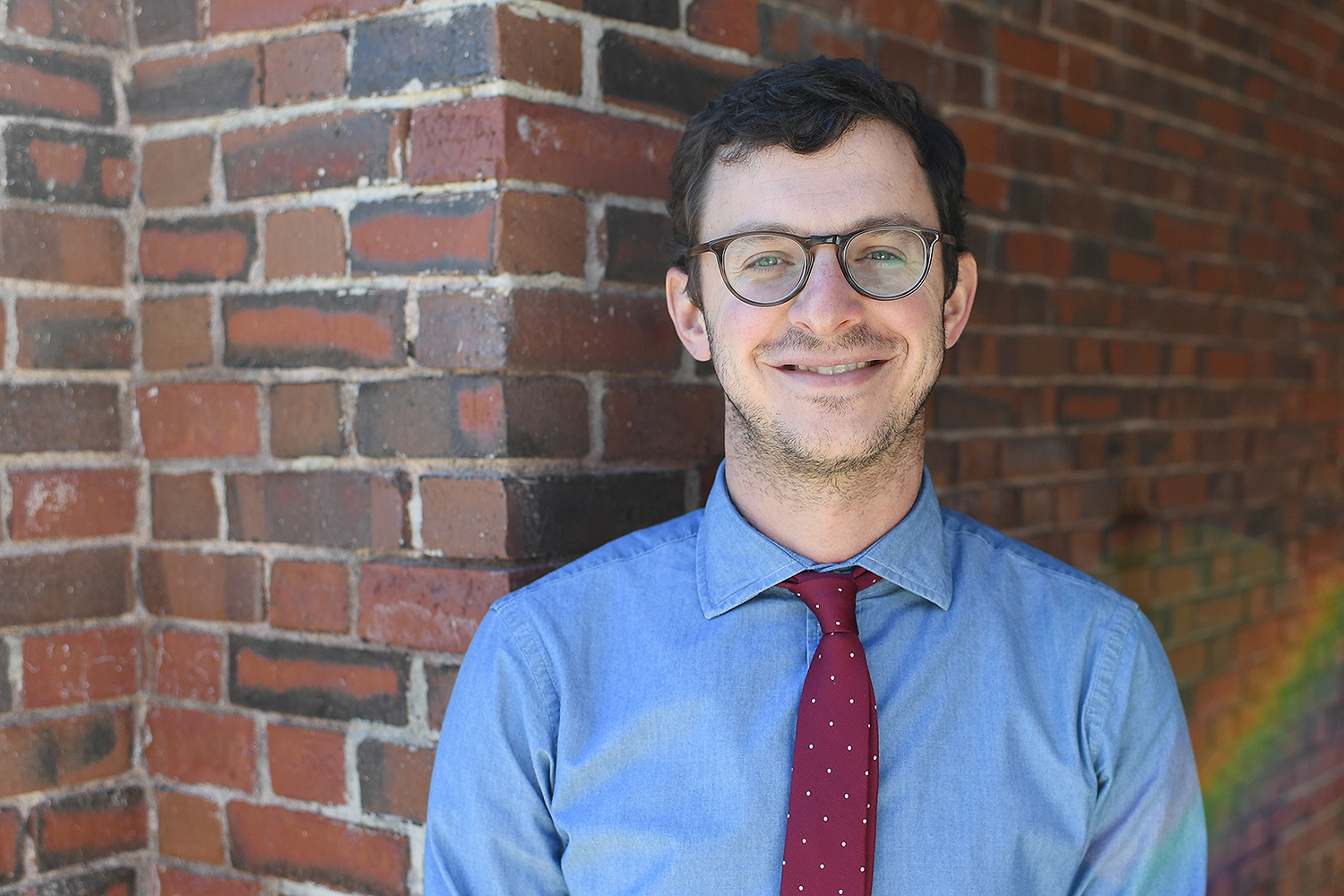 In this Q&A, Assistant Professor of Government Justin Peck speaks about his research interests, teaching at Wesleyan and road-tripping across the United States. (Brandon Sides '18 contributed to this article.)
Q: Professor Peck, what are your primary areas of research?
A: My dissertation attempts to explain when and why post-WWII Congresses enacted legal constraints on executive authority. And that's now my primary area of research; the second area of my research concerns when and how the Republican Party's position on civil rights issues has changed since the Civil War.
Q: What are your current projects?
A: I'm working on a book manuscript with a co-author, Jeff Jenkins, who's at the University of Southern California, and who was my dissertation chair. Right now, we're looking at every single legislative proposal—succeeded or failed—addressing black civil rights, and how members of the Republican Party in Congress positioned themselves around these bills. What we see after the Civil War is lots of hope, some successes, more failures, but a progressive narrowing of the ambitions and goals of the Republican Party. Eventually—right around the end of the 19th century—they decided to just ignore civil rights. The idea of the research is to tell the political history of black civil rights from the end of the Civil War to present day. We have two books in progress: one stretches from 1861 to 1918, which we call the first Civil Rights era. The other one goes from 1919 to 2016, and that's the second Civil Rights era.
Q: What is your educational background?
A: I received my PhD from the University of Virginia in 2014. I went to Brandeis University in Waltham, Mass. for my undergrad. There, I majored in politics and history, so my general orientation as a political scientist is historical. My undergraduate thesis looked at the integration of police departments in Georgia. I'm from Georgia, so I looked at when three different cities in Georgia integrated their police departments and how each city used the newly integrated police department to monitor Civil Rights protests.
After graduating in 2005, I worked in Washington, D.C., for Senator Chris Dodd, who was then the senator from Connecticut. I worked as a legislative correspondent, which means my primary responsibility was answering constituent letters, but I also had the opportunity to do some interesting research and to attend committee hearings. I did that for about 18 months, and then he ran for president in the 2008 cycle. I was a deputy research director there until the end of the early primaries when I started graduate school.
I went to grad school thinking I was going to do historical research on policing. Once I got there, in 2007, Abu Ghraib, the war in Iraq and the war on terror dominated the news. At the time, there was a lot of discussion about presidential overreach relating to former President George W. Bush. My angle on that subject started with me asking why Congress hadn't done more to constrain executive overreach. I decided to start looking back through congressional history to see when Congress has worked to limit presidential authority, when its efforts fail or succeed and why.
Q: What classes do you teach?
A: This fall, I taught American Government and Politics and The American Presidency. Next spring, I'll teach a course on American Political Thought and another course on the National Security State.
Q: What attracted you to working at Wesleyan?
A: One thing that you have to make a decision about in grad school is whether you want to teach at a place with a graduate program. Basically, do you want to train graduate students? I saw Wesleyan after having been here for a year as the kind of place where you're able to train students who may want to attend graduate school. And most of those students will go to a good graduate school because they're good undergrads. In my life experience, thinking about my own undergrad politics courses at Brandeis, I remember way more there than I remember from my graduate school classes. Those classes at Brandeis were more significant to my life, which is a testament to the professors I had. So when thinking about jobs, I weighed my preference for training graduate students against my own very formative experience as an undergraduate. In the end, Wesleyan is a perfect balance. The smart, motivated undergraduate students prepare themselves for graduate school if appropriate, and if not that, then they work in government or some other field. My motivation was to hopefully over time build the skills to have the same impact that my undergrad professors had on me.
At the same time, of course, Wesleyan is a place that values research. Wesleyan makes it possible to remain active and involved in different research communities, to produce top-notch scholarship, and to ask big questions. In my area, American government, my colleagues are Professor Erika Fowler, Yamil Velez and Logan Dancey, who all do amazing work. So in my view, you have the best of both worlds at Wesleyan.
Q: This isn't the first time you've taught at Wesleyan.
A: After I finished graduate school, I served as a visiting assistant professor at Wesleyan for another faculty member who was on a yearlong leave of absence. Afterwards, I moved to a tenure-track position at San Francisco State University. I was there from 2015 until this past fall, when the professor at Wesleyan resigned. I wanted to come back, so I applied and was given the tenure-track equivalent of the same position as before.
Q: Any fun facts?
A: I have driven the entire perimeter of the United States. When I was moving to San Francisco from Connecticut, my wife, Rebecca, and I spent three-and-a-half weeks making our way through the south. And on the way back we went as far north and west as you can go, and then all the way back along the border. The place I had never been that I absolutely loved was New Orleans. There's actually a political science conference held in New Orleans frequently, and now I go every year! On the way back to Connecticut we stopped by the Hoh Rainforest in Olympic National Park, in Washington. I think it's the only temperate rain forest in the United States. It's one of those things you should see before you die. My wife would probably tell you Glacier National Park, though, which is another place we saw on the way back. The only thing I will miss about California is being close to Oregon and Washington. I thought the Pacific Northwest was amazing. We now live in New Haven.