Bogin '18, Monson '18 Participate In Creative Residency at Goodspeed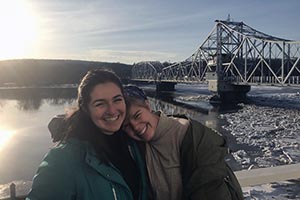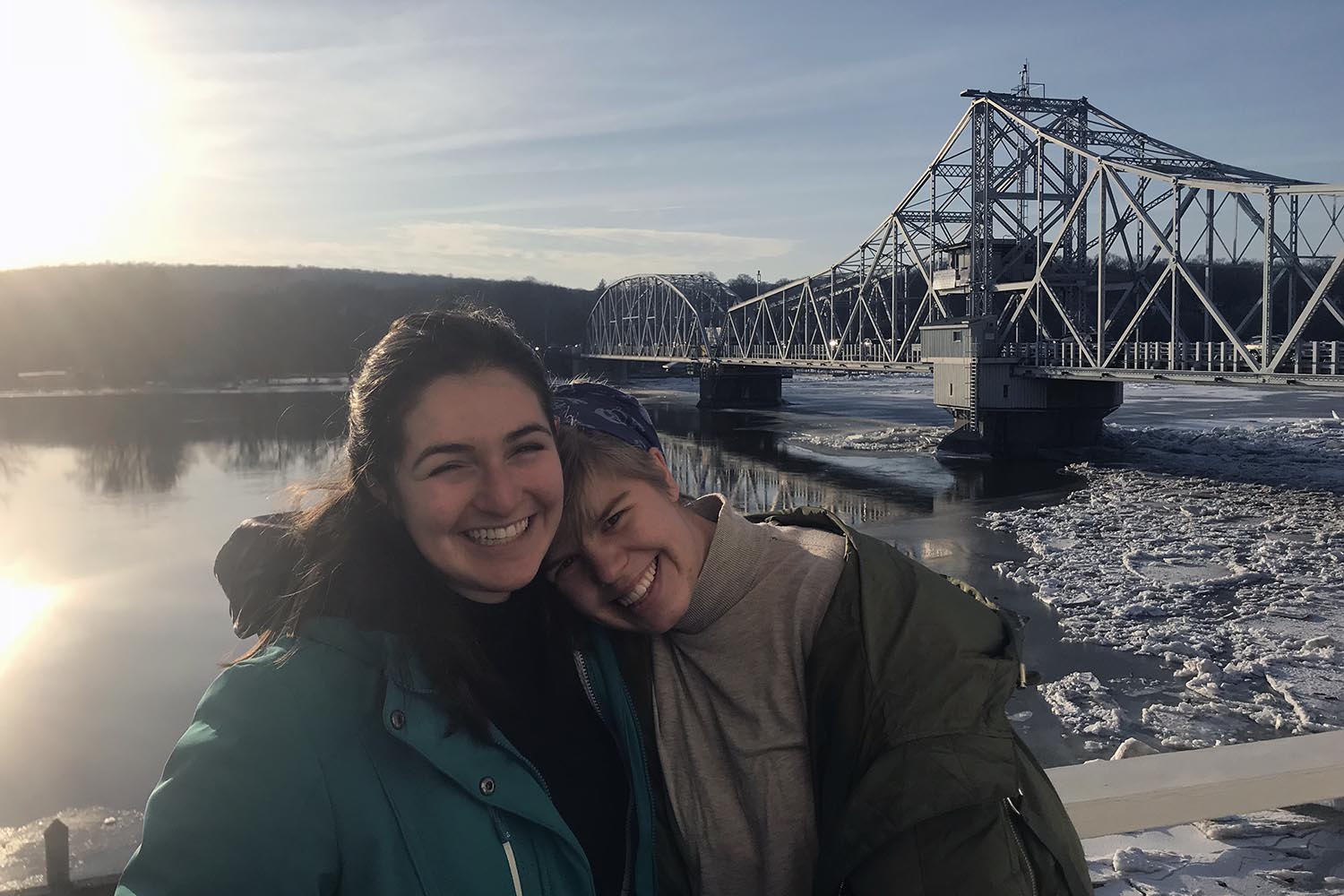 Molly Bogin '18 and Tekla Monson '18 represented Wesleyan in the university's inaugural program with the Johnny Mercer Writers Colony at Goodspeed Musicals in East Haddam, Connecticut, last month. The students joined 36 established and emerging composers and lyricists to participate in the two-week creative residency—the only one of its kind solely dedicated to the creation of new musicals. Kathleen Conlin, Theater Department chair, and Ellen Nerenberg, dean of the arts and humanities, initiated Wesleyan's involvement with the program.

"As a two-week creative residency, this project is very different from internships, apprenticeships and workshops our students may have been engaged in over the years," said Conlin. "This kind of work is vitally important for students in deepening their skill level but also in experiencing firsthand the realities of the creative process as evidenced by successful professionals."
Preparation for the pilot program began last semester, when student teams from visiting artist Greg Kotis's theater workshop class were encouraged to submit proposals for consideration for the residency program. Kotis, Nerenberg and Conlin reviewed and evaluated the proposals, and Bogin and Monson's project was chosen for submission to the Goodspeed Musicals staff and the Johnny Mercer Foundation for approval.
Once the proposal was approved, the real work began. "As liberal arts students who have spent our college careers studying a wide array of subjects, we weren't even aware of the musical theater writing techniques and training we had never been exposed to," said Monson, a theater major and religion minor from Fairbanks, Alaska. "Consequently, when we initially arrived at Goodspeed and were thrown into working relationships with professionals and seasoned writers, we felt a bit over our heads. But that's part of the fun of it, right? We soon became comfortable discussing our ideas and challenges with the other colonists as peers. We loved hearing stories about our fellow colonists' career paths and their day-to-day writing processes."
"It was mentorship through osmosis," added Bogin, a neuroscience and behavior major with a Writing Certificate, who hails from Springfield, Massachusetts. "Even more importantly, we formed wonderful friendships and connections that we will maintain moving forwards. As it turned out, we grew more than we could've imagined by simply being thrown into it!"
Though both Bogin and Monson had prior experience with scriptwriting, the proposal was the first time the two had worked together as a team and the first time either had attempted to write a musical. The pair entered the residency intent on expanding a script they had written over the fall semester.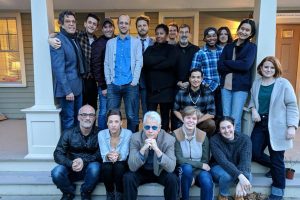 "We went into the Mercer Colony with a one-act called The Ditch Digger's Apprentice and left with almost two acts of a show called The Storm Readers, with a lot of fun new songs that added variety to our piece," said Monson.
During the two weeks spent with the Mercer Colony, Bogin and Monson shortened the timeframe of the story, added a new antagonist, and slightly changed the world until it completely fit the emotional story they wanted to tell.
"Our music and lyric writing also improved as we listened to our fellow colony members work and play and give feedback," added Bogin.
With music and lyrics by Bogin and book and lyrics by Monson, The Storm Readers is a story of family legacy, expectation, and what happens when people begin to break the mold and decide their own destinies. Set in a fertile, rain-soaked valley on the coast of a fictional world, the musical explores the role played by the community's storm reader, charged with protecting both the town and its sacred crop from flooding. The story opens with Johnny Fe, the town's current storm reader and the latest in a long line of readers from the Fe family. A chance encounter between Johnny and an orphan girl who proves herself a more competent storm reader than him prompts Johnny to question whether his family actually possesses the gift.
Over the two-week residency period, nightly salons gave Bogin and Monson the opportunity to perform scenes and songs in front of their fellow composers and lyricists. "Sharing our creations with our fellow colony members was an extremely vulnerable experience, but the feedback we received was incomparably helpful and supportive," said Bogin.
"We have been discussing possible collaborations between the Goodspeed and Wesleyan for the past two years" said Nerenberg. "While a final decision whether to continue can happen only after we have conducted our respective evaluations, I would say that preliminary reports are encouraging."
Conlin agrees."All reports so far are that the program has been a superb experience for all involved."