Wesleyan Team Wins Prize for "Best User Insight" at DataFest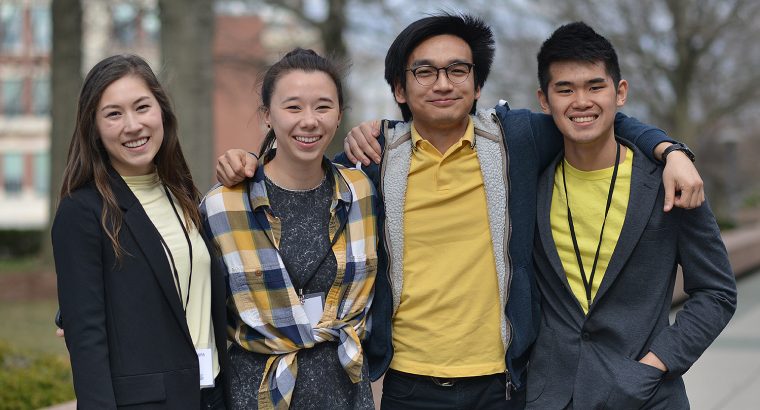 Seventy students from six universities participated in the annual DataFest April 6-8 at Wesleyan. Under the auspices of the American Statistical Association, the event is organized by Wesleyan's Quantitative Analysis Center.
During the event, teams from Wesleyan, Trinity College, Connecticut College, the University of Connecticut, Yale University, and Bentley University were presented with a large, complex data set and worked over the weekend—and around the clock—to explore, analyze, and present their findings to a panel of judges.
Judges included Agbon Edomwonyi '16, data scientist for the City of Newark, N.J.; Rich Anziano, global head of statistics for Pfizer; Melissa Mischell '17, data scientist at CKM Advisors; and Ofer Harel, professor of statistics at the University of Connecticut. Winners were honored with a $50 cash prize, a medal, a certificate, and a yearlong membership to the American Statistical Association.
A Wesleyan team made up of Tiffany Coons '18, Kelly Jamrog '19, Carlo Medina '18, and Frederick Corpuz '20 won the prize for "Best User Insight."