Krishnan Debuts Choreography at UC Davis, Jacob's Pillow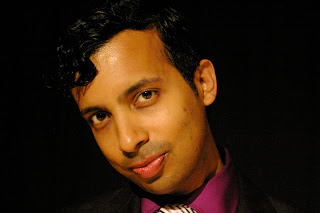 "16 Shades of Red," a full-length choreography created by Hari Krishnan, associate professor of dance, premiered at the Mondavi Center at the University of California, Davis, on May 12 and 13. Krishnan is a member of inDANCE, one of Canada's most progressive dance companies. "16 Shades of Red," presented in two chapters, integrates original courtesan dance from South India, complex choreography, and live music.
Watch a video of his performance below:
[youtube width="700″ height="450″]https://www.youtube.com/watch?v=ajR3keGPns8[/youtube]
At Wesleyan, Krishnan teaches Bharata Natyam, or South Indian classical dance.
"BN1 and BN3 students had performed material this semester at Wesleyan so incredibly well, and it was a crucial layer to building this new work," Krishnan said. "I truly appreciate my job at Wesleyan where pedagogy and choreography are inextricably intertwined."
In addition, Krishnan served as a Pillow Scholar-in-Residence June 20–24 at Jacob's Pillow in Becket, Mass. On June 22, he debuted his solo choreography "Black Box 3," which showcases virtuosic Bharatanatyam technique. The work features complex footwork, intricate gestures, architectural design, and a pulsating sound design of Indian, global percussion, and vocalized drum syllables.