Alumni Gather in London for Artists Reception, Honoring Gittes '10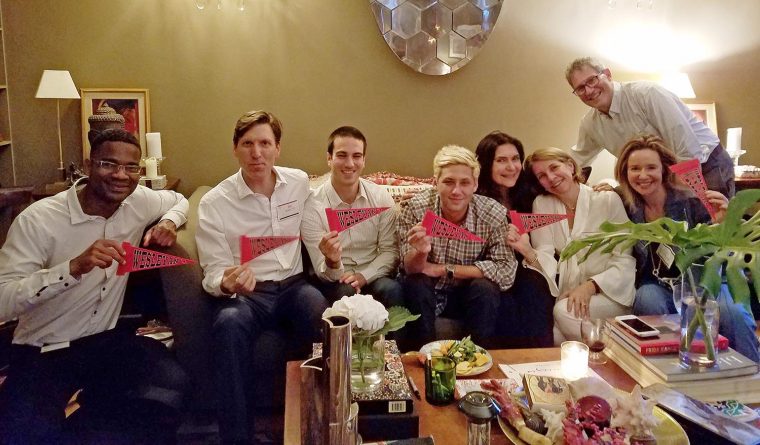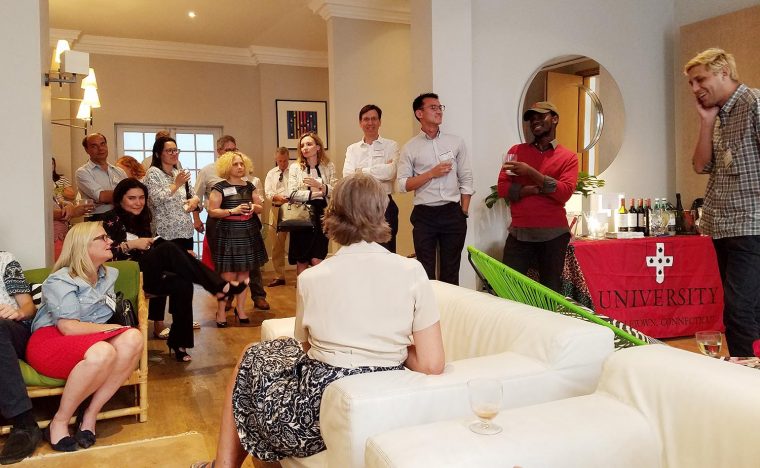 Forty-three Wesleyan alumni, students, parents, and friends gathered in London on July 3 for a reception featuring artist Michael Gittes '10.
Gittes, an American studies major, discussed his work, which is being displayed as part of the National Portrait Gallery's exhibit, Michael Jackson on the Wall. For the exhibit, Gittes created an experimental video.
In addition, alumni Glenn Ligon '82, Jonathan Horowitz '87, and Lyle Ashton Harris '88 also have works exhibited in the gallery.
Ian Rosen '87 and Sagra Maceira de Rosen hosted the event with support from regional representatives Arnab Bhattasali '03, Souleymane Ba '03, and Sisi Miteva '15. Ba recently joined to the Wesleyan Board as an Alumni Elected Trustee.
"This may have been the most diverse local event we have ever had in terms of numbers of nationalities represented," said Paul DiSanto '81, director of leadership giving for University Relations. "We had folks from Bulgaria, Spain, Jamaica, Canada, Senegal, Romania, China, India, South Africa, England, and the U.S."
On the Wall is at the National Portrait Gallery in London until Oct. 21.
Read more about Gittes in this May 2018 Los Angeles Times article.
Photos of the gathering in London are below: