Sundial Sculpture Installed on Van Vleck Observatory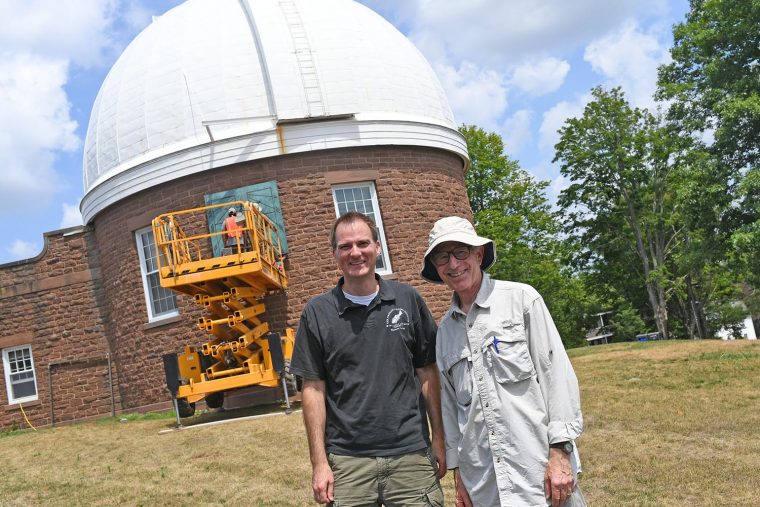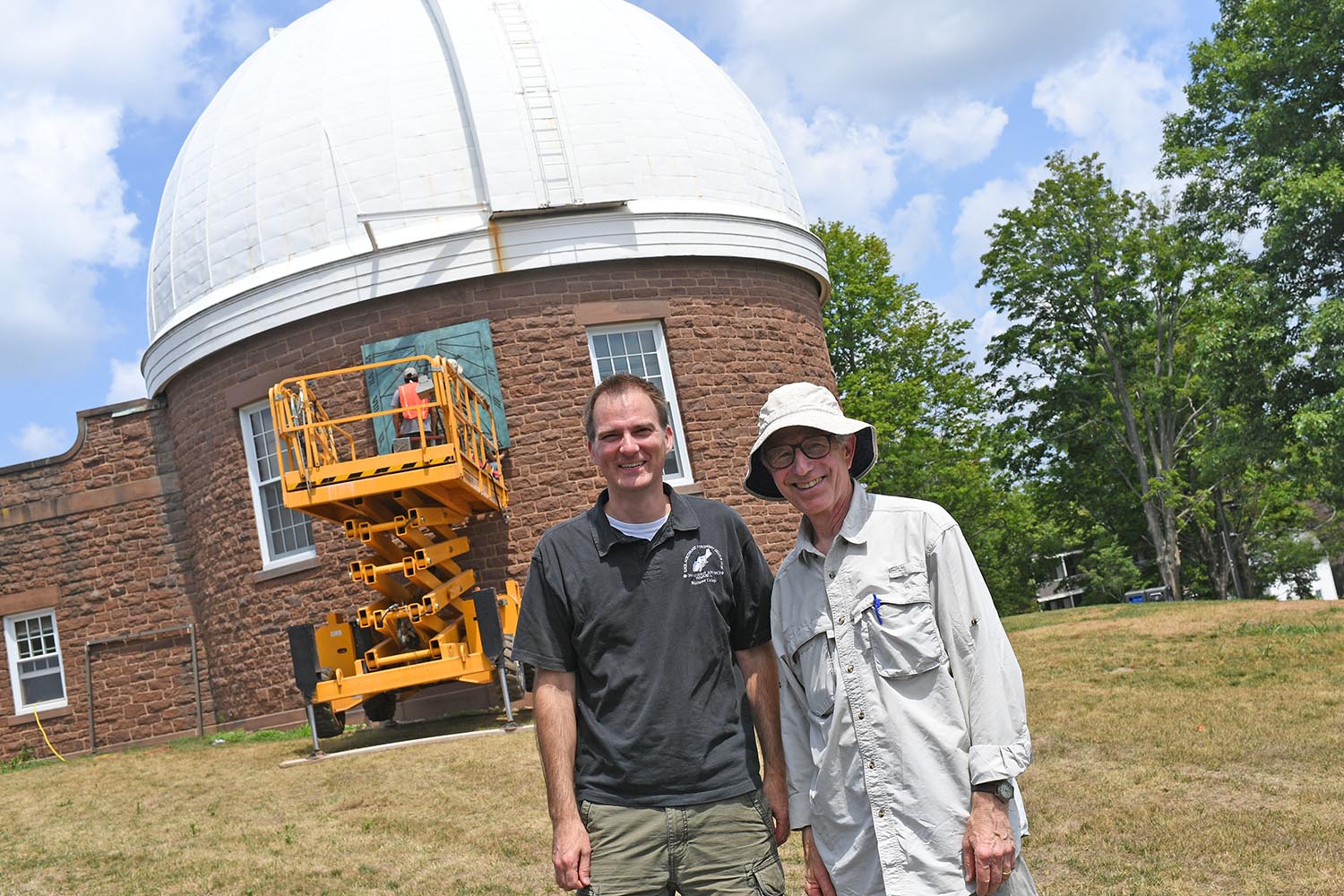 The campus community now has the ability to tell time the way Egyptians did more than 3.500 years ago—by using light and shadows.
A modern-day sundial, which mimics those used throughout history, now hangs on the south side of the Van Vleck Observatory's 24-inch Perkin telescope. The six-foot-square structure is fabricated from 3/16-inch thick Muntz metal bronze with stainless steel reinforcing.
"Campus doesn't have enough outside art," said Joyce Jacobsen, provost and senior vice president for academic affairs. "A sundial is a perfect piece because it's not only aesthetically pleasing but it's functional too."
Bill Herbst, John Monroe Van Vleck Professor of Astronomy, along with Jacobsen, had been pitching the idea of a sundial to the Wesleyan administration for many years. In 2016, the plan was approved by all involved parties, including the President's Office and Physical Plant-Facilities. Jacobsen and Herbst commissioned sundial creator and artist Robert Adzema of New York to design and build a sundial for Wesleyan's campus. After visiting campus six times and crafting multiple paper and wooden models, Adzema completed the time-telling sculpture in 18 months.
"Sundials can be designed for almost any fixed surface that receives sunlight," Adzema said. "The most precise dials, as is this dial, here at Wesleyan, are made to the exact longitude and latitude of the site."
On July 16, crews from New Jersey traveled to campus and began installing the 650-pound sundial. Adzema also attended to offer guidance and direction.
"It's a great location in terms of being visible without being intrusive," Jacobsen said. "We will also have an entry now in the online listing for sundials around the world, so now maybe we will have yet more people visit campus, drawn here by the sundial!"
Photos of the sundial's installation are below: (Photos by Olivia Drake)