Fresh Organic Produce Grown, Sold by Wesleyan Students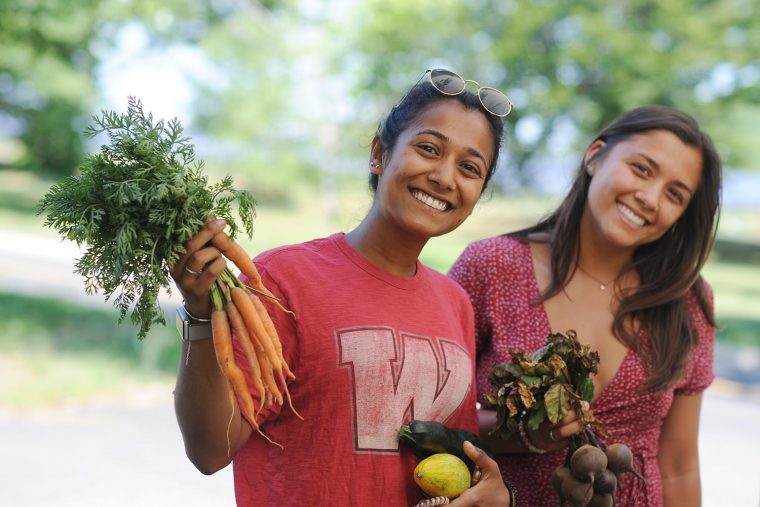 This month, students tending Wesleyan's Long Lane Farm are harvesting a bounty of fresh vegetables, herbs, fruits, and duck eggs. From 3 to 6 p.m. every Tuesday, members of the Wesleyan and local community can purchase these organic garden goodies at an on-site farmer's market, located at 243 Long Lane.
Long Lane Farm is Wesleyan's own student-run organic farm devoted to allowing students a place to experiment and learn about sustainable agriculture. The produce also is sold at local farmer's markets, donated to Amazing Grace Food Pantry, or served to students in Usdan. Long Lane Farm was founded in 2003 by a group of students seeking to provide a practical solution to local hunger problems and build a strong connection with the Wesleyan and Middletown communities.
At the July 10 and July 31 markets, students sold squash, green peppers, cucumbers, tomatoes, beets, carrots, garlic, collard greens, kale, chard, duck eggs, mint, lemon balm, sage, thyme, oregano, and mugwort. Photos are below: (Photos by Olivia Drake)