Students Share Summer Research Projects at Poster Session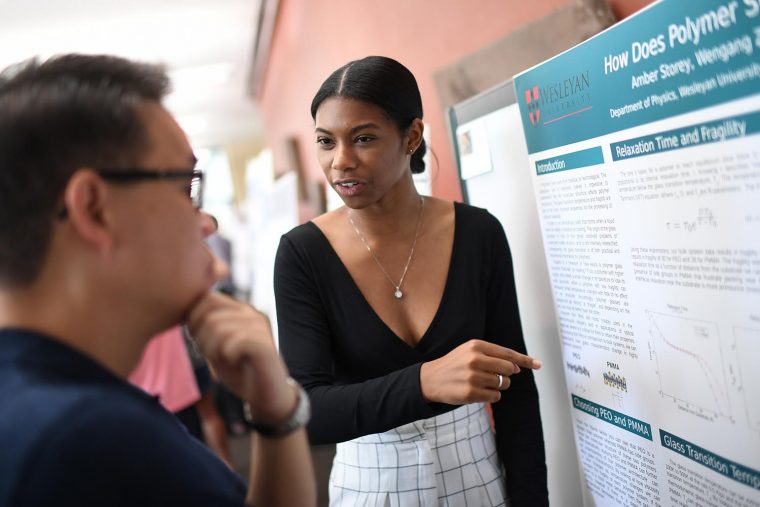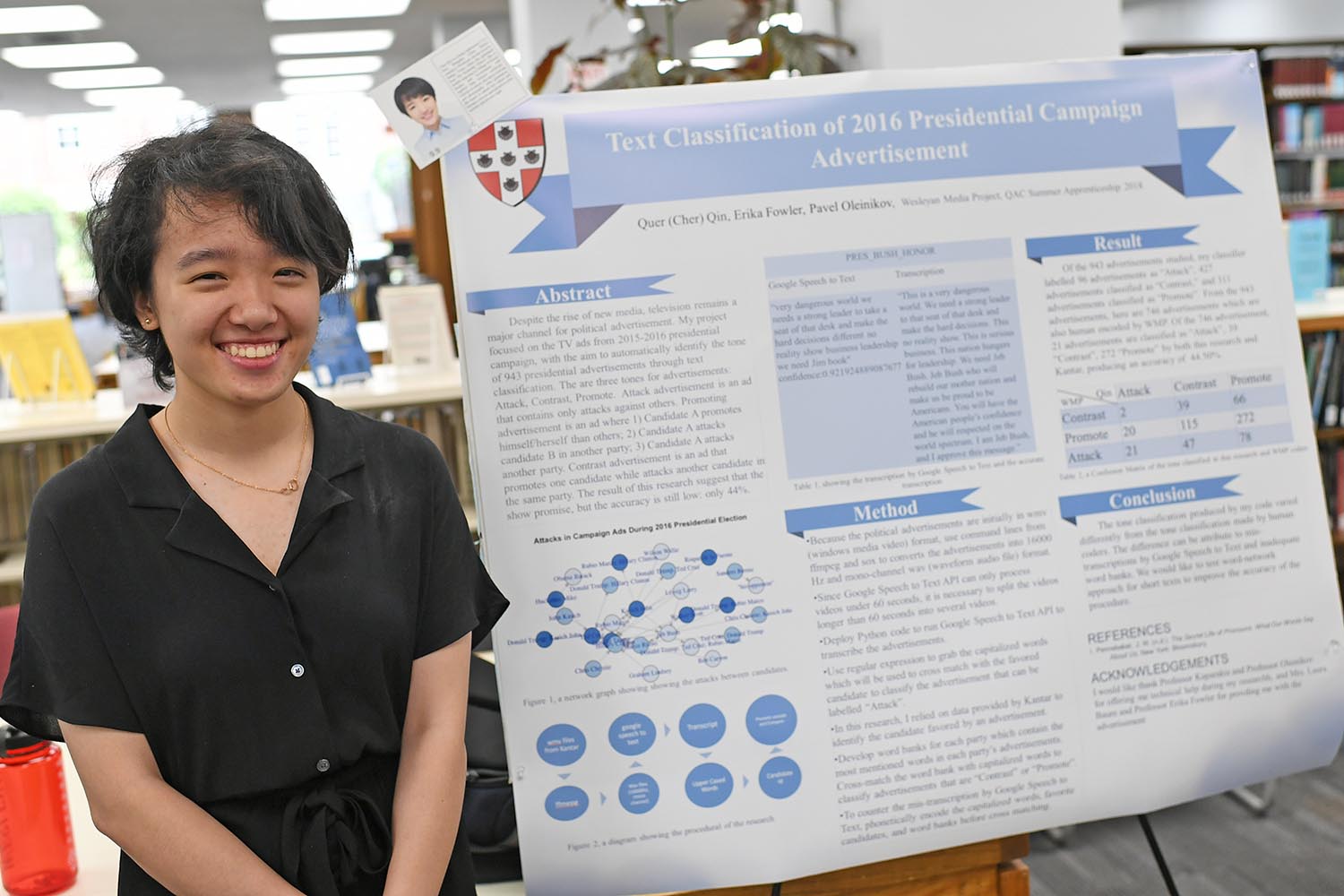 More than 135 undergraduate research fellows shared their summer-long research during a poster session on July 26 in Exley Science Center.
Students from the Psychology Department, College of the Environment, Biology Department, Neuroscience and Behavior Program, Chemistry Department, Physics Department, Astronomy Department, Math and Computer Science Department, Quantitative Analysis Center, Molecular Biology and Biochemistry Department, and Astronomy Department presented posters. Posters often contain text, graphics, and images that illustrate the students' research results on a single board. Poster session attendees can view the posters and interact with the authors.
The summer research program is hosted by the College of Integrative Sciences.
"We had possibly the largest poster session ever this year, with presentations by students from across the sciences, as well as many departments in the social sciences," said Francis Starr, professor of physics, professor of integrative sciences, professor of molecular biology and biochemistry, head of the College of Integrative Sciences. "Year after year, I am in awe of what our Wesleyan students are capable of."
Photos of the poster sessions are below: (Photos by Olivia Drake)