Wesleyan Group Attends Field Workshop, Gathers Volcano Samples in Italy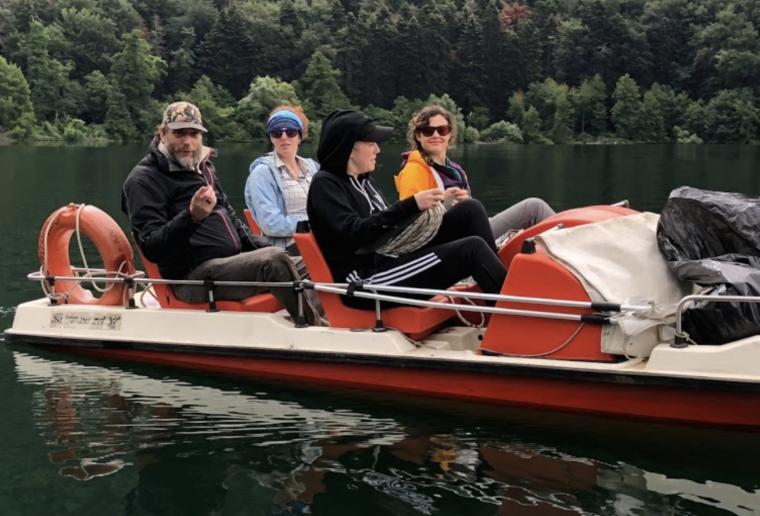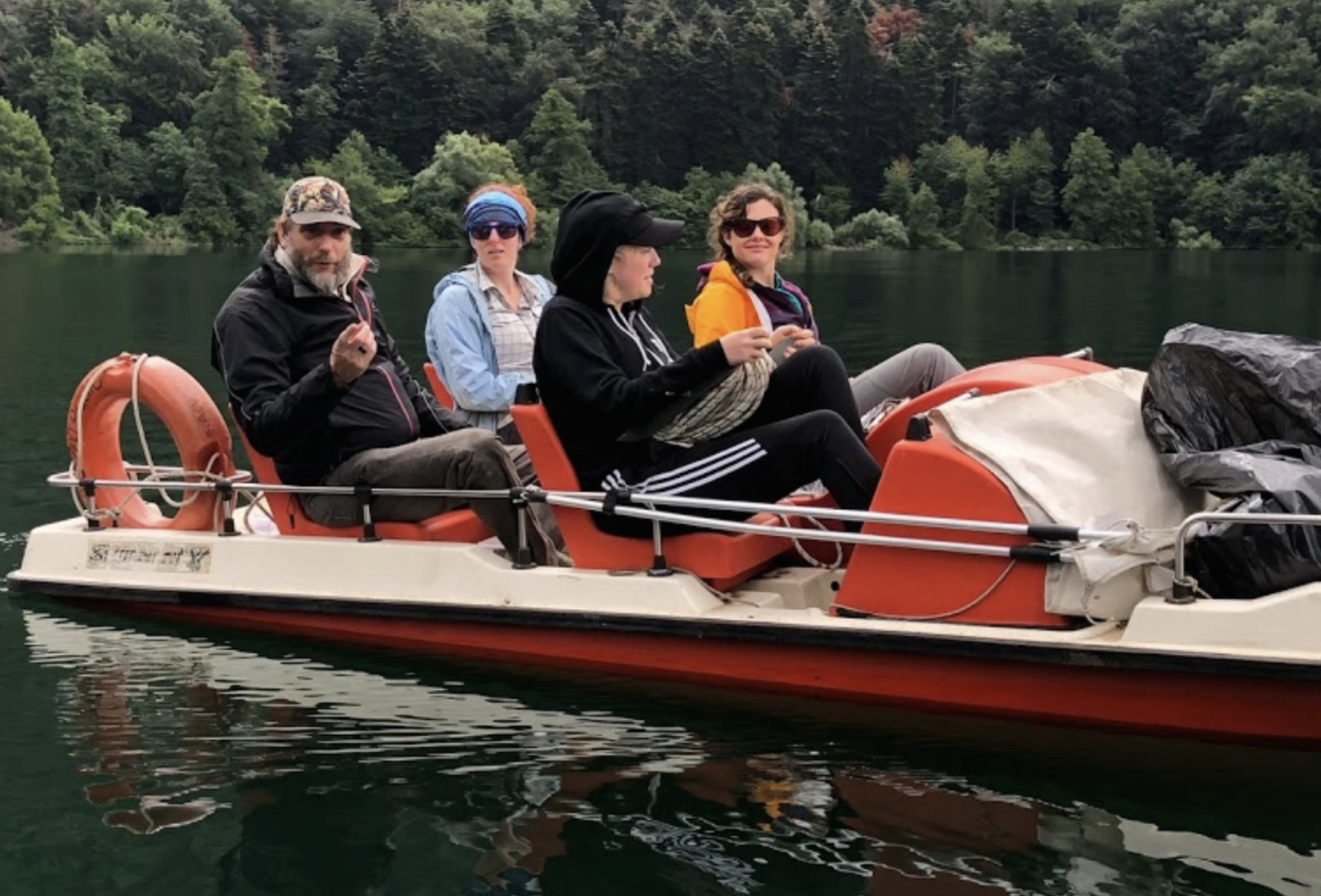 This summer, three Wesleyan students and one faculty member attended a field workshop in Basilicata, Italy, where they presented research, collected data, and visited an extinct volcano containing two bubbling crater lakes.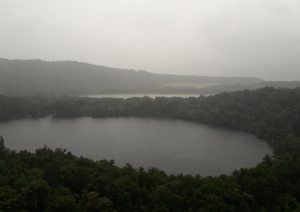 The International Summer Meeting on Volcanic Lakes, hosted by the International Association of Volcanology and Chemistry of the Earth's Interior, took place June 25–29 and focused on the theme "Different perspectives and approaches to studying a volcanic lake." Basilicata is home to the 3,350-foot-high Mount Vulture (pronounced "Vool-tor-eh"), which last erupted 40,000 years ago.
The Wesleyan attendees included Department of Earth and Environmental Sciences (E&ES) graduate students Christina Cauley and Molly Wagner; E&ES and environmental studies major Celeste Smith '19; and Joop Varekamp, the Harold T. Stearns Professor of Earth Science, professor of environmental studies, professor of earth and environmental sciences, and professor of Latin American studies. Varekamp also is the Smith Curator of Mineralogy and Petrology of the Joe Webb Peoples Museum of Natural History. They joined more than 25 other participants from Italy, Germany, and Hungary.
The meeting consisted of one long day of scientific presentations in a 12th-century abbey (including talks by Smith, Wagner, and Varekamp), two days on crater lakes Monticchio Grande and Monticchio Piccolo collecting in situ data and samples, and a day of culture, with a trip to the nearby ancient town of Matera.
The group also collected materials specifically for Smith's senior thesis, including water samples for mercury analyses and a 2.5-foot long sediment core from the most active bubbling lake.
After the field meeting, Smith went to the Institute for Ecosystem Studies at Lago Maggiore near the Swiss border to section her core samples, and then went on to Potsdam, Germany, to subsample an existing sediment core from these lakes.
"Celeste's thesis topic is to obtain mercury degassing records of this dormant volcano over thousands of years, which will help to establish the natural background mercury flux into the ambient world," Varekamp explained.