International Students Hail from 37 Countries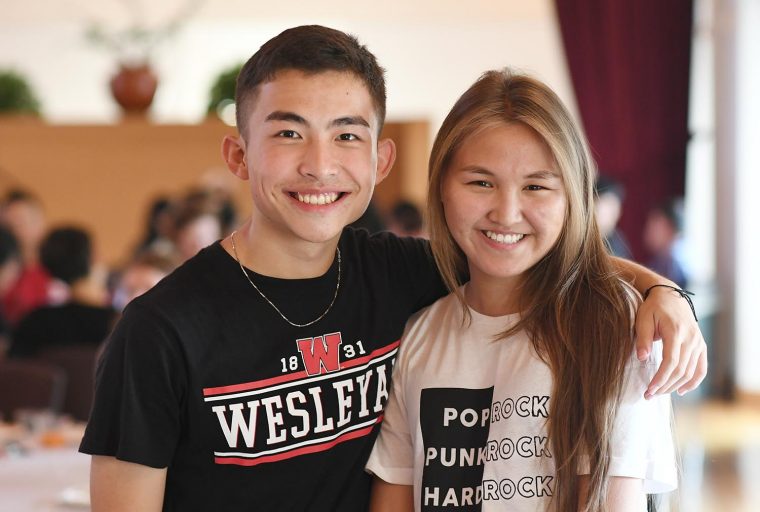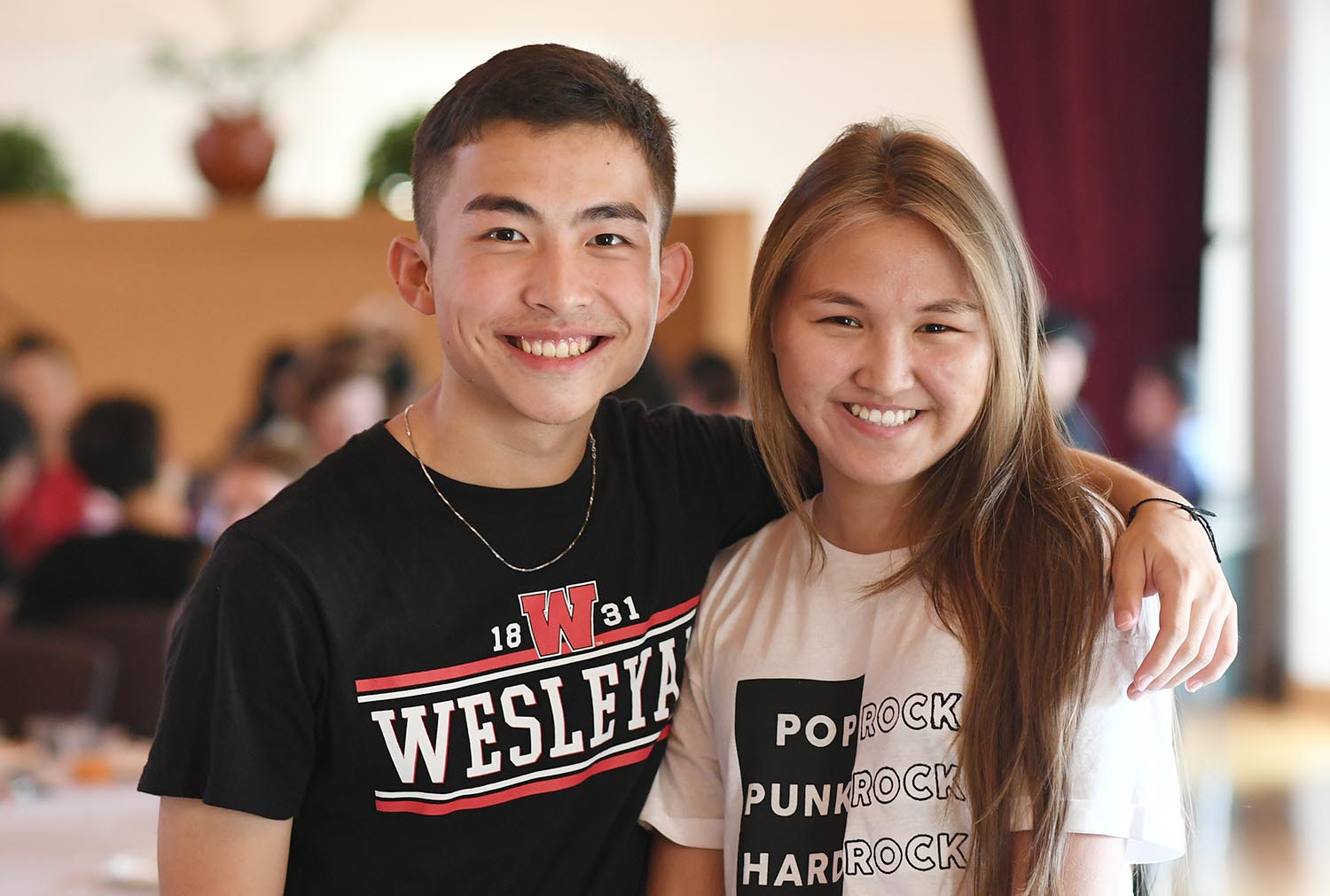 Throughout high school, Naranchimeg Altai of Mongolia favored the subjects of math and physics and had dreams of becoming an engineer. "I was a science person," she said. "But then I started doing some research on schools and discovered liberal arts … and Wesleyan seemed to be a good fit. I wanted a large community with small classes and many options. I like physics, but I also like English and education."
Altai applied, was accepted, and on Aug. 26, she took her first steps on American soil. She joins 116 other new international students at Wesleyan who come from locations across the globe.
The international students make up approximately 13 percent of the Class of 2022 and hail from 37 countries including China, Russia, India, Mongolia, Nepal, The United Kingdom, and Oman. This year, Wesleyan also welcomes students from Kosovo, Rwanda, Poland, and Lebanon.
"No question. This is truly a class of global citizens," said Nancy Hargrave Meislahn, vice president and dean of admission and financial aid.
Wesleyan's overall population of approximately 450 enrolled international students includes U.S. citizens living abroad as well as international citizens studying here on campus.
Altai's first impression of Americans was positive. "People here seem less stressed than they do in Mongolia. People are nice, and it's ok to bump into a stranger and smile."
Beijing, China, resident Hairihan learned about Wesleyan from alumnus Tomer Rothschild '94, who is the cofounder of Elite Scholars of China (ESC), an agency that aims to educate China's top high school students about their undergraduate options in the United States. Rothschild encouraged Hairihan to visit and tour campus last winter.
"I'm interested in film and social sciences, and Wesleyan has good programs in both (disciplines). Wesleyan was a good choice for me."
Alice Musabe '22 is an international student from Rwanda. She attended Bridge2Rwanda, a 16-month program that assists Rwandan students by guiding and supporting outstanding high school students to apply to and study at top U.S colleges.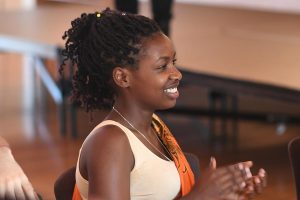 Musabe—who is impressed by the technology at Wesleyan, the multitude of academic fields to study, and the "warm, welcoming people"—is already settling into her new life, but Middletown is lacking one major comfort of home.
"There's no African food here. I miss that already."
New international students arrived Aug. 26–27 and participated in International Student Orientation through Aug. 28.
During this time, students attended sessions that addressed immigration and I-9 processing, health and medical insurance issues, programs about cultural adaptation, and liberal arts education and U.S. systems. They also participated in a scavenger hunt, student panels, skits, and a group dinner. This program prepares international students and U.S. citizens living abroad to successfully transition to New Student Orientation.
On Aug. 28, the international students gathered for a group photo at Usdan University Center. Dinner and skits followed at Beckham Hall. Photos of the event are below: (Photos by Olivia Drake)