Wesleyan Welcomes 810 Students to the Class of 2022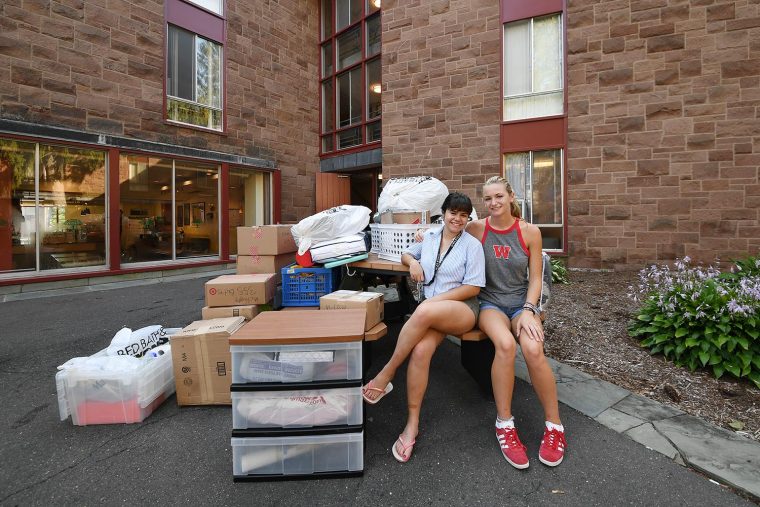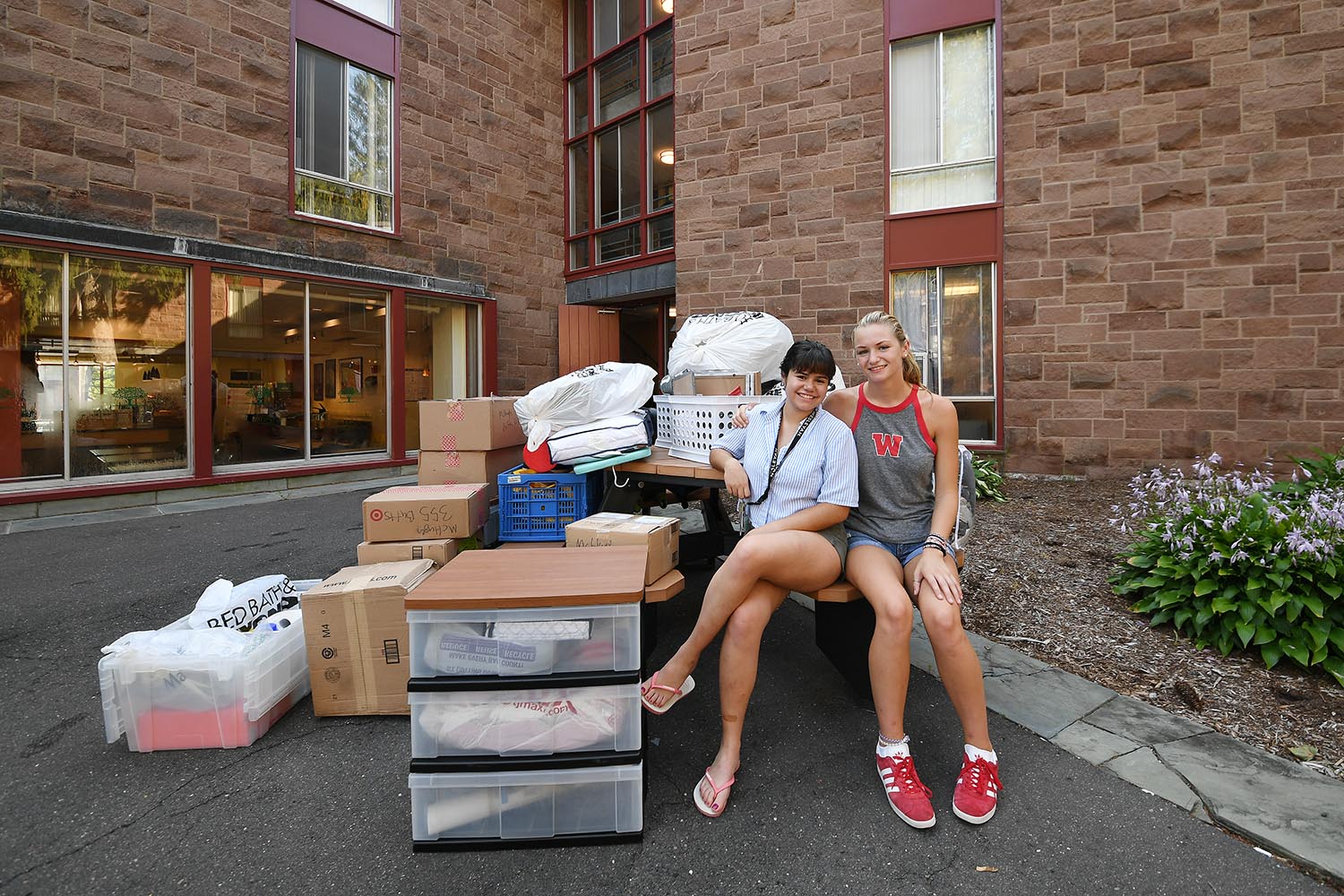 On Aug. 29, in temperatures hovering around 90 degrees, 810 new students from the Class of 2022 moved into their new residence halls on New Student Arrival Day.
Wesleyan received a record-breaking 12,788 applications for a spot in the Class of 2022, of which 2,219 were admitted. Of those, 810 matriculated and another 44 students transferred into Wesleyan.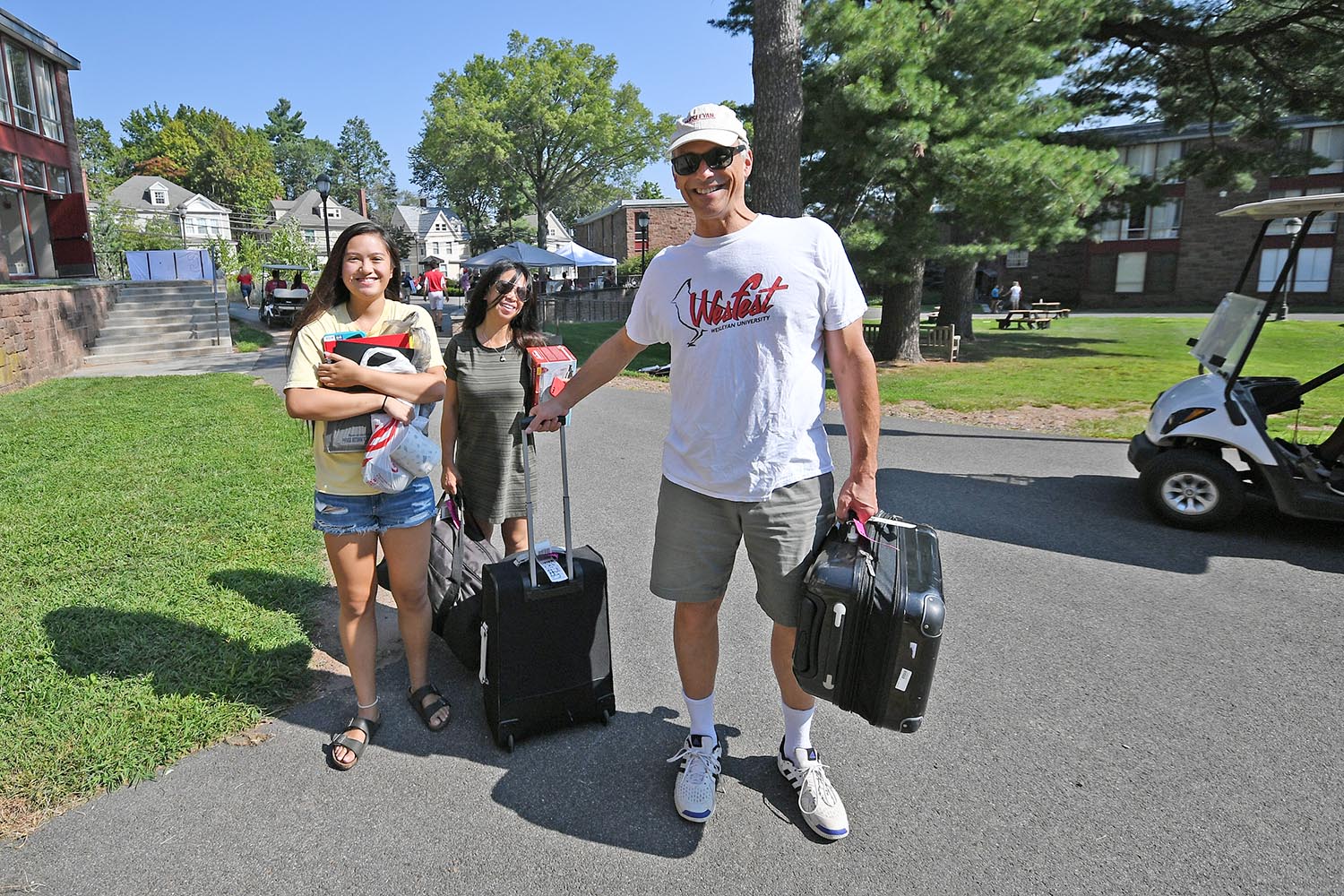 After settling into their home-away-from-home and saying farewell to their families, the new students participated in an array of New Student Orientation social activities involving group sessions with orientation leaders, academic forums, autobiographical monologues written and presented by current students, a neon space party, a student of color luncheon, an a capella concert, a pride reception, stargazing, karaoke, and more.
The students also were introduced to the First Year Matters program, which provides a shared experience for the entire class as well as an introduction to intellectual life at Wesleyan. This year, the students will collectively read A Body Undone, by Christina Crosby, professor of English, professor of feminist, gender, and sexuality studies.
Orientation concluded with the Common Moment, where members of the incoming class are brought together through music and performance.
"A good liberal education empowers you to figure out what you love to do, learn how to do it better, and then how to share that talent with the rest of the world," said Wesleyan President Michael Roth during a gathering with the first-year students and their families.
(Cynthia Rockwell contributed to this article)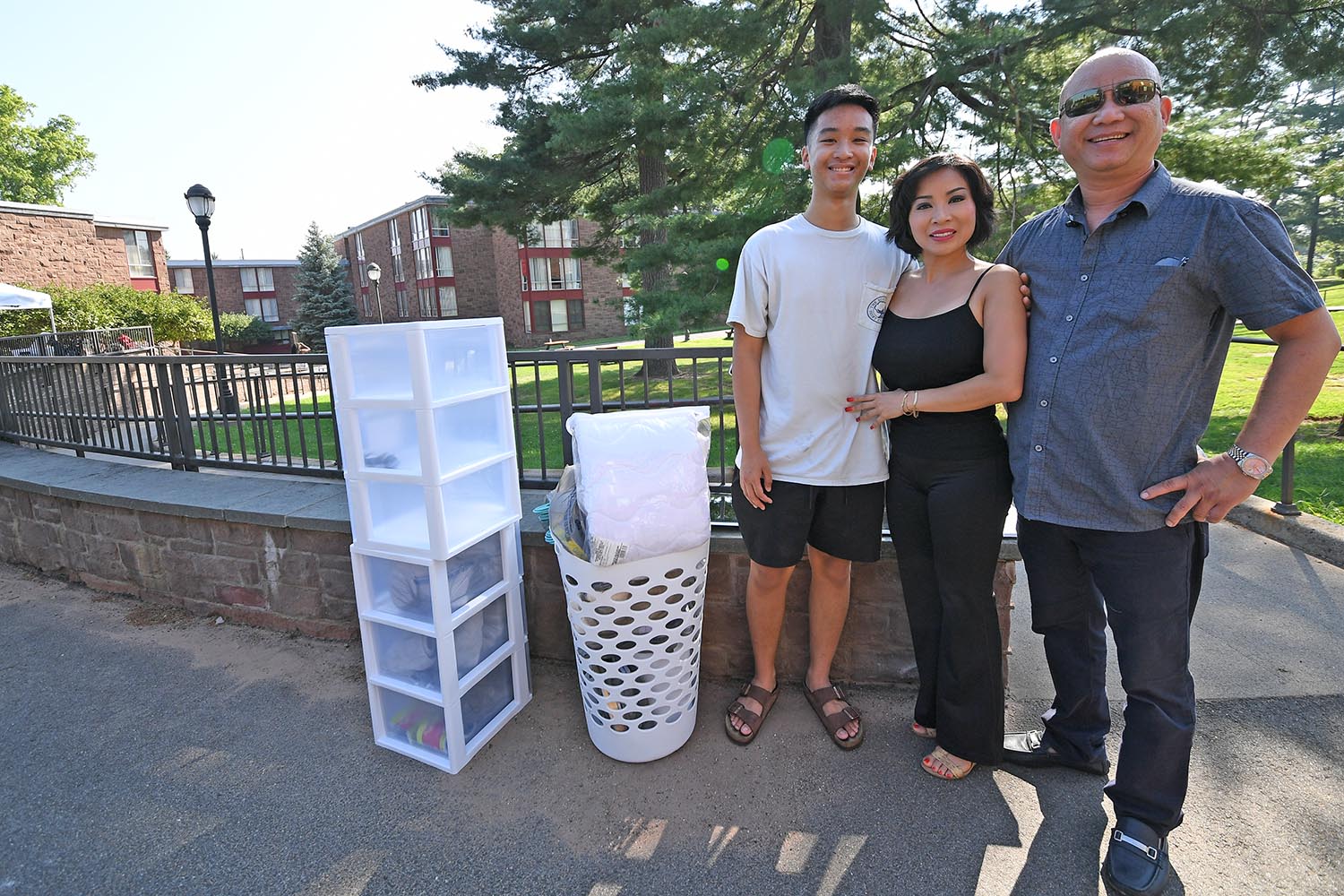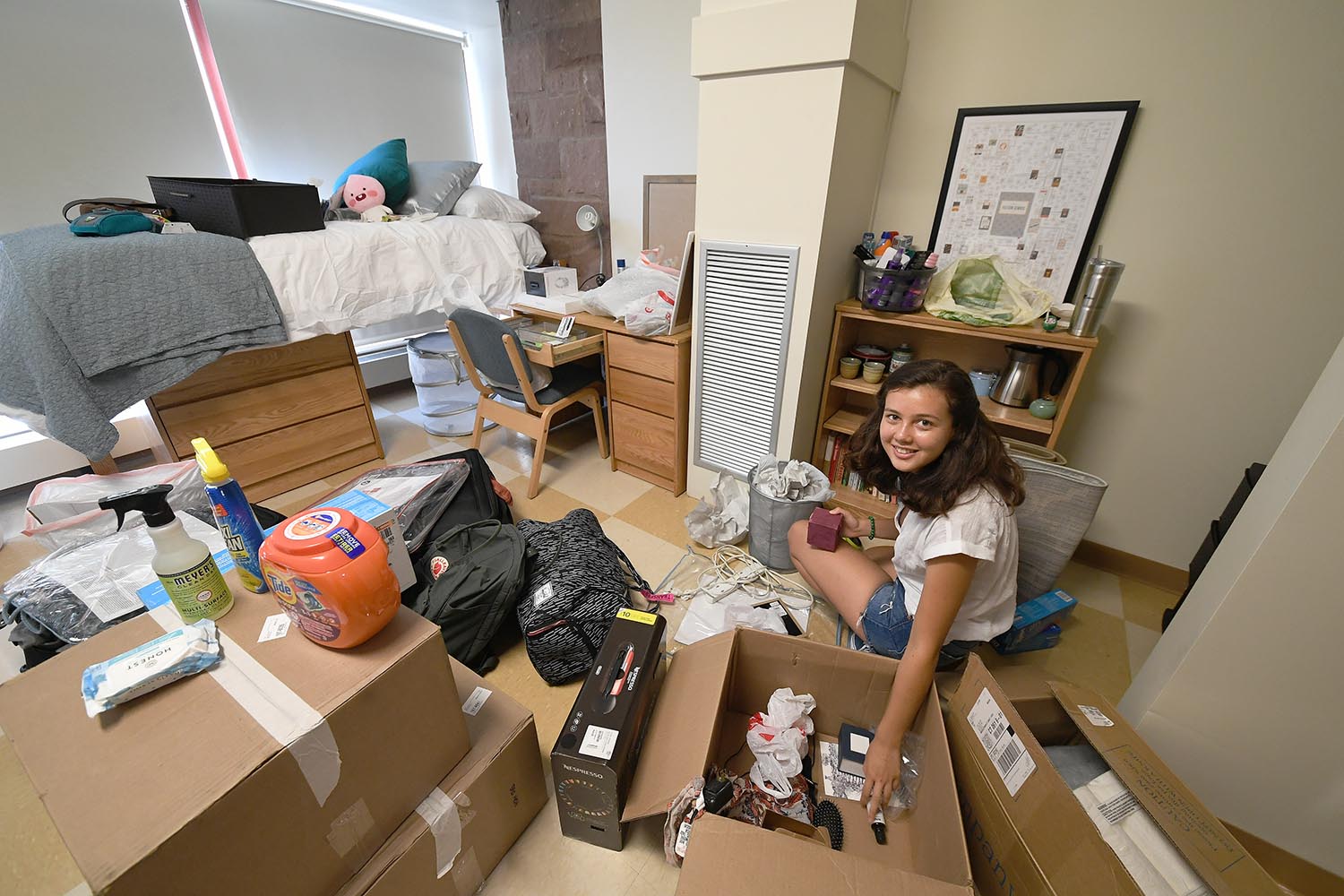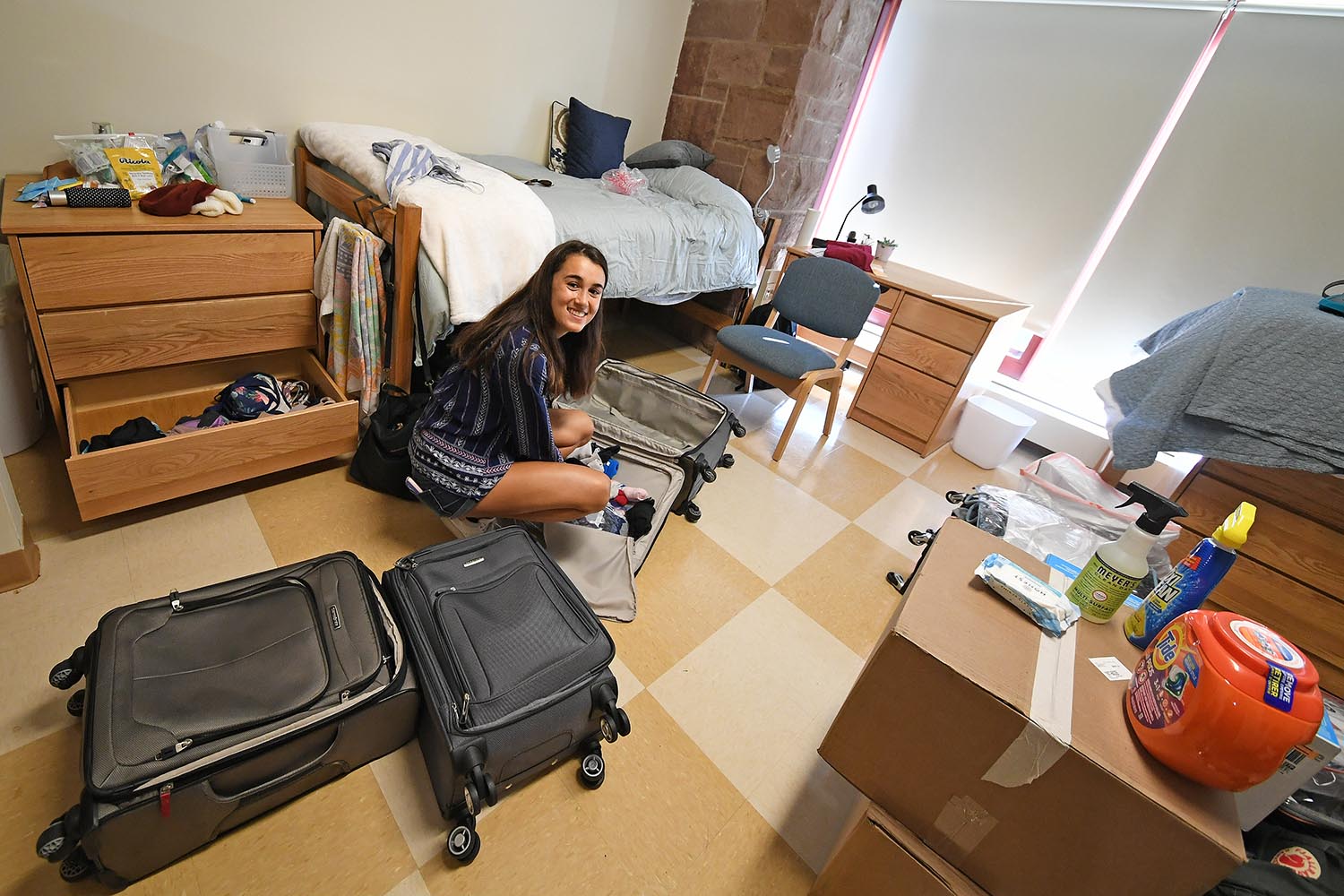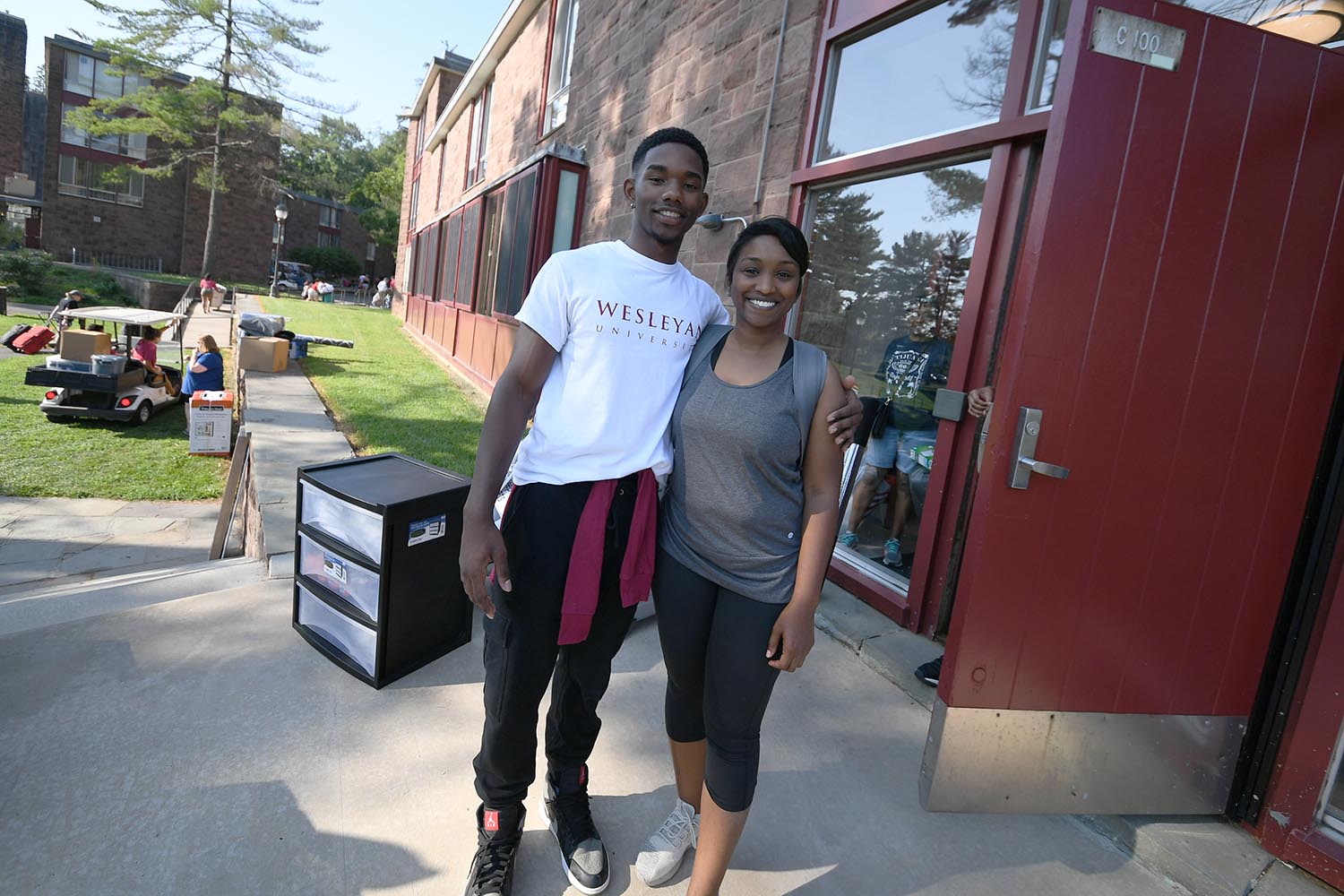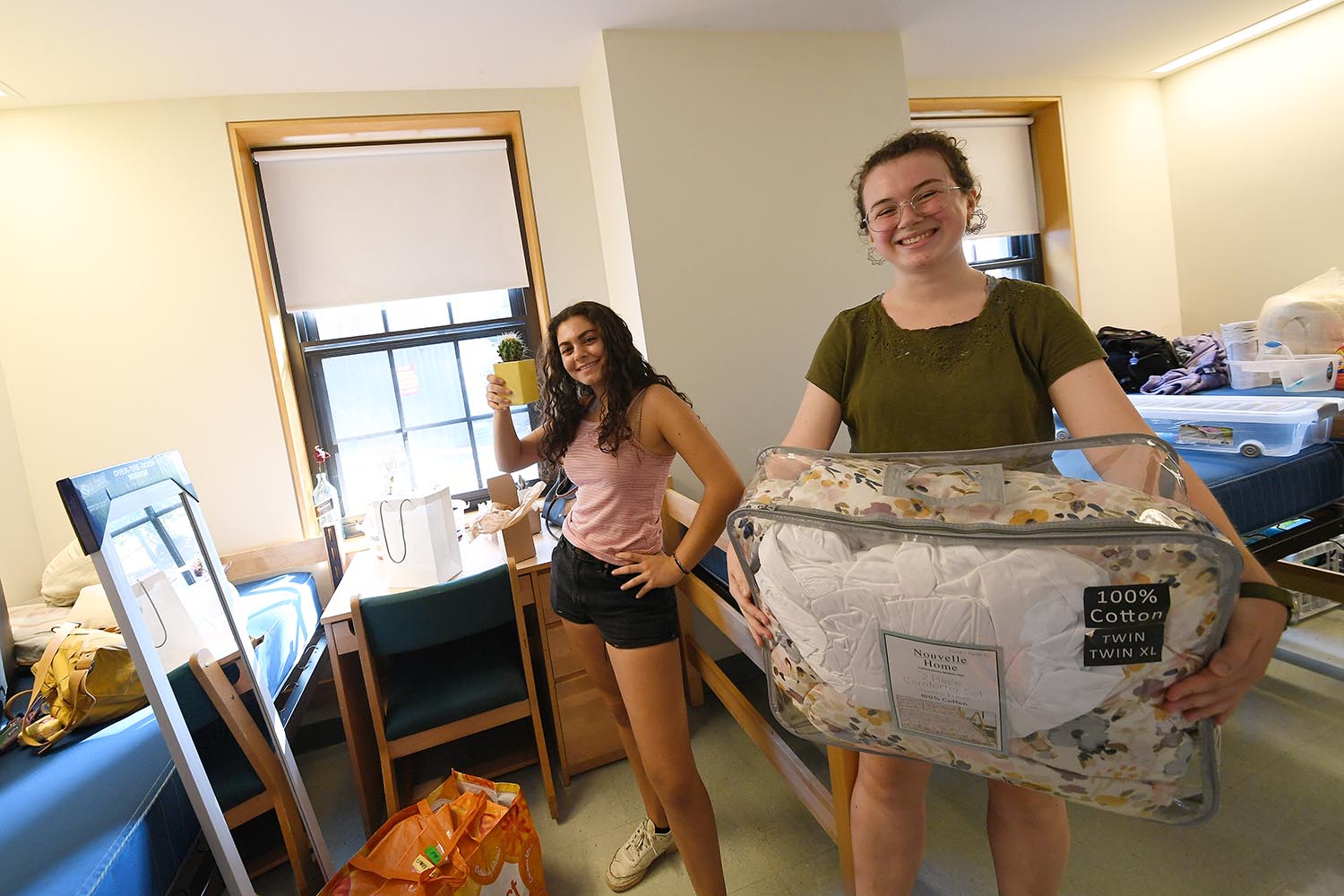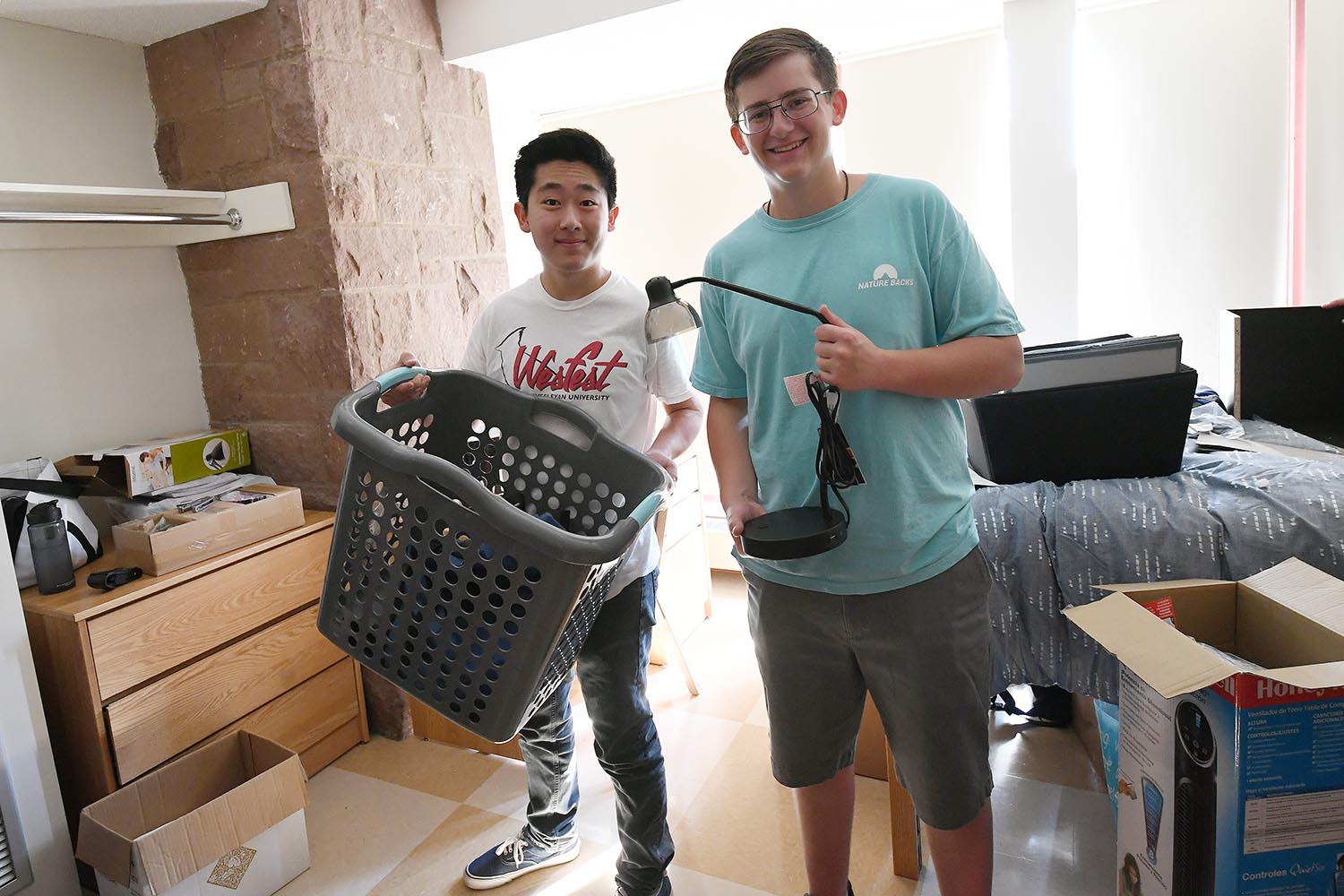 Additional photos of Arrival Day are below: