Ospina's Fiction Nominated for Prestigious Spanish American Short Story Award
A book written by María Ospina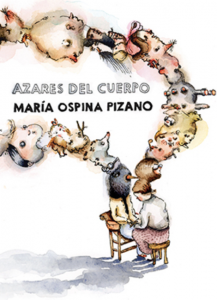 , assistant professor of Spanish and assistant professor, Latin American studies, was recently nominated for the Gabriel García Márquez Spanish American Short Story Award.
The prize is awarded annually by the National Library of Colombia and the Colombian Ministry of Culture to a short story collection in Spanish that has been published the year before by authors from the Spanish-speaking world (Spain and Latin America). This year, the jury selected 14 titles from 127 submissions.
This award is considered the most important prize in the short story genre in the world of Hispanic letters and honors the life and work of Colombian writer Gabriel García Márquez. The prize, which will be delivered in Bogota at the beginning of November, is endowed with $100,000 for the winner and $2,000 for each of the four finalists.
Ospina's book, Azares del Cuerpo (Fates of the Body), was published by Laguna Libros in 2017. Like migratory animals, the female protagonists in this collection of short stories are travelers in search of new homes, hosts, and bonds of friendship and intimacy. Through the interrelated stories of women of diverse ages and origins who migrate to and from Bogotá, Ospina investigates the relationship between desire and the corporeality of the female body, and examines a multiplicity of modes of care and kinship outside of the bonds of family and heterosexual love. These stories about the limits of hospitality and the longing to cure one's wounds by attempting to save other people also investigate the subtle ways in which broader histories of violence and migration shape people's lives psychically and materially.