Yohe, Siry, Sultan Awarded Wesleyan Prize for Excellence in Research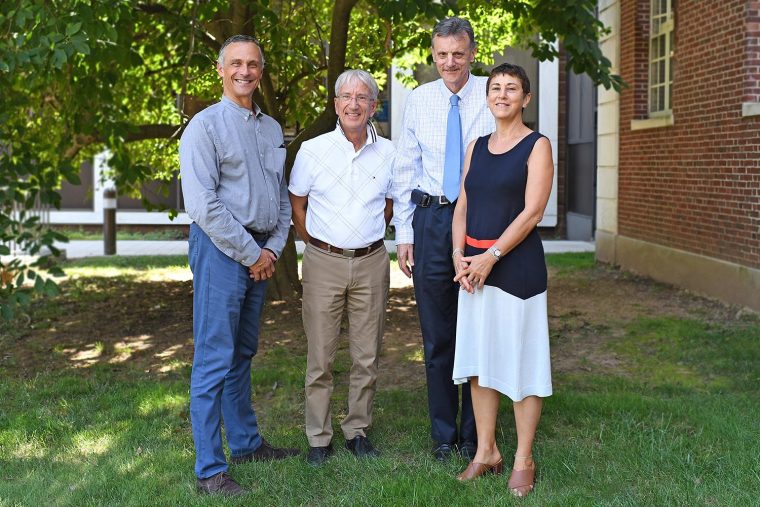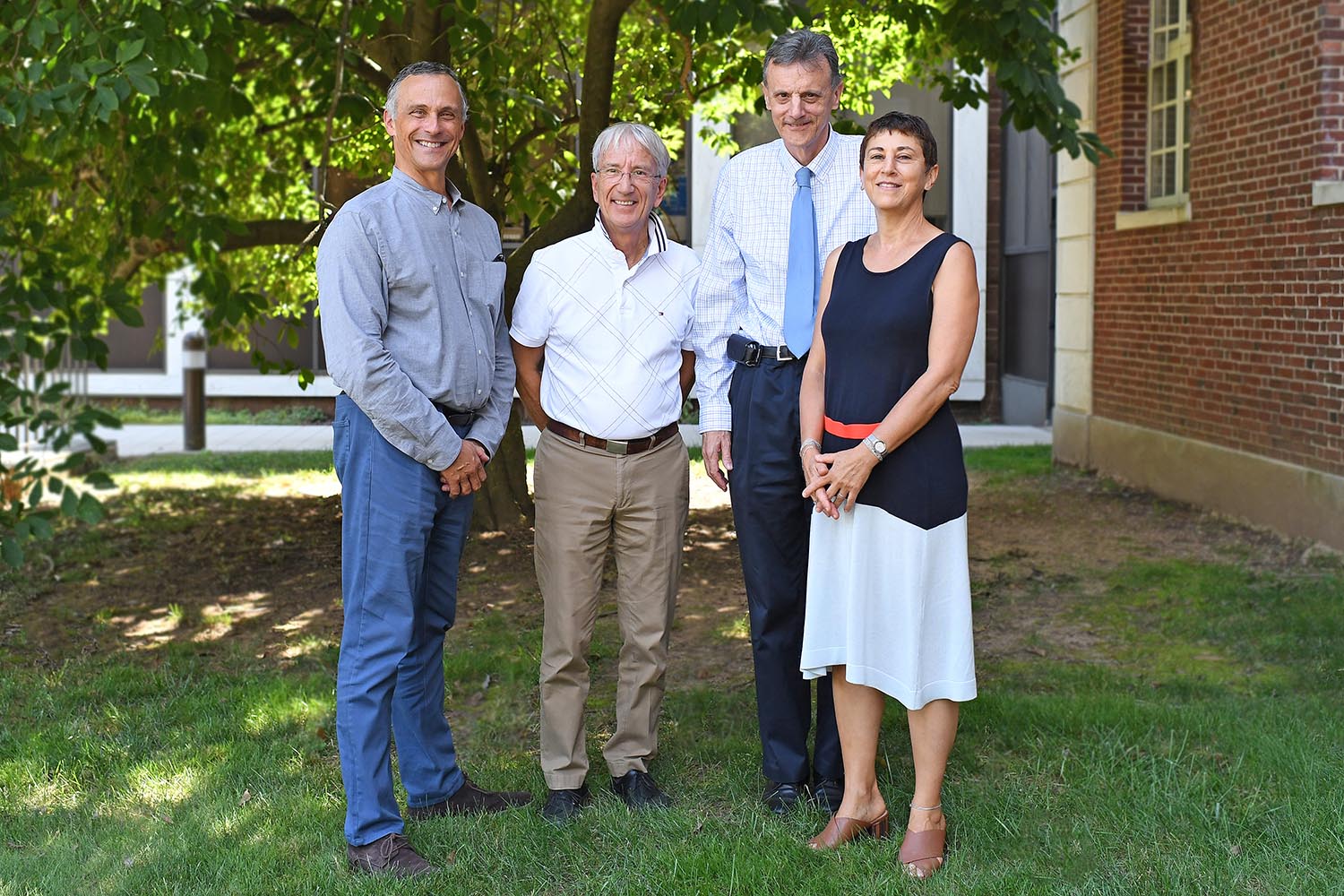 Three Wesleyan faculty were honored with the Wesleyan Prize for Excellence in Research on Sept. 4. The inaugural prize, presented by Joyce Jacobsen, provost and senior vice president for academic affairs, is similar to the Binswanger Prize for Excellence in Teaching, but is presented to members of the faculty who demonstrate the highest standards of excellence in their research, scholarship, and contributions to their field.
Each recipient received a plaque and citation as well as research funds for their award. Nominations by faculty colleagues for this new prize will be accepted through the end of April each spring, and the prize will be awarded at the first faculty meeting the following fall.
The 2018 award recipients include Gary Yohe, the Huffington Foundation Professor of Economics and Environmental Studies; Joseph Siry, the Kenan Professor of the Humanities; and Sonia Sultan, professor of biology. Their award citations are below: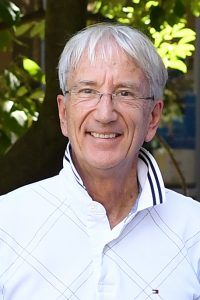 Gary Yohe's "insights into the important issues surrounding climate change make him highly sought-after as both coauthor and policy expert. Many of Gary's interdisciplinary papers have been extensively cited. In particular, his paper, 'A globally coherent fingerprint of climate change impacts across natural systems,' which was published in Nature in 2003, has been cited over 7,900 times across a wide range of scholarly journals. His scholarly impact extends far beyond the field of economics and has been widely recognized. Most notably, he is a corecipient of the 2007 Nobel Peace Prize as a senior member of the Intergovernmental Panel on Climate Change, whose reports prominently incorporate Gary's lifelong scholarly work on climate policy."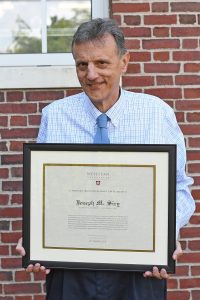 Joseph Siry was honored for being "one of the world's preeminent authorities on the architecture of the 20th century, with deep expertise in the Chicago School. Through exhaustive study of individual buildings, archival documents, and contemporary historical sources reflecting on the use of the buildings in their larger social contexts, he has authored five books, each focused on a single emblematic structure by one of the giants of the Chicago School. His most recent study marks a shift in approach, tackling the pivotal role played by air conditioning in modern American architecture. This monumental, paradigm-shifting book takes a diachronic perspective, covering the period from 1890 to 1970. In sum, Joe is an exceptional scholar: dedicated, highly productive, and universally recognized as a model worthy of emulation."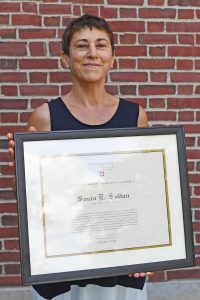 Sonia Sultan's research approach "has challenged entrenched aspects of the Modern Synthesis for decades. At a time when the focus in biology has been on 'hardwired' genetic sources of variation, Sonia's highly original research program on individual flexibility has had broad influence. In 2015, she presented her novel integrative framework for development, ecology, and evolution in her book, Organism and Environment: Ecological Development, Niche Construction, and Adaptation, which was shortlisted for the Royal Society of Biology's Best Graduate Textbook award. Her rigorous experimental approach, which actively tests hypotheses that challenge the canon using complex, multifaceted experiments, is both scientifically courageous and rare. Sonia's persistently innovative conceptual perspective and extensive experimental contributions are internationally appreciated."