Standaart Remembered for Teaching Flute at Wesleyan for 43 Years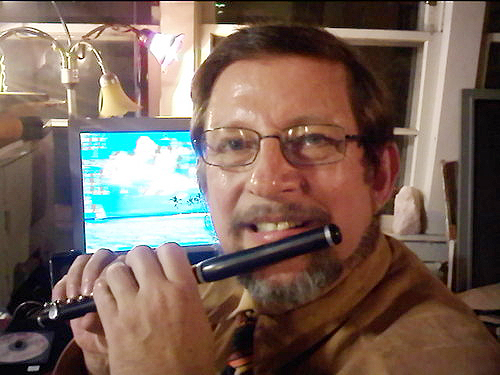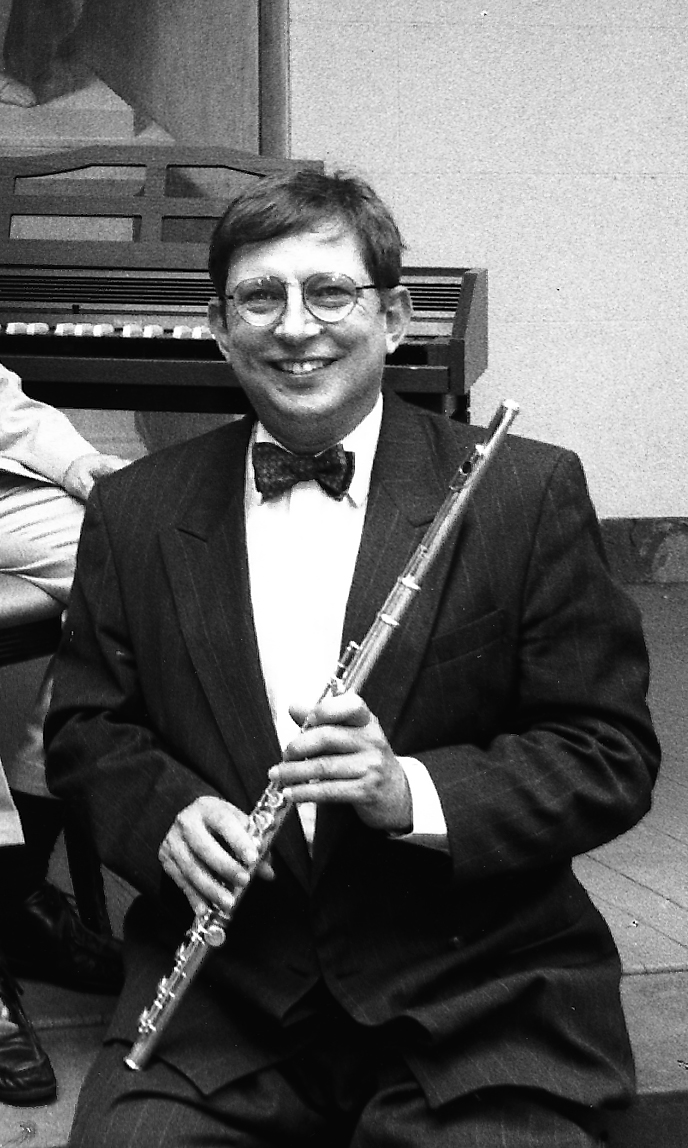 Adrian Peter Standaart, private lessons teacher of flute, passed away Sept. 16 at the age of 70.
Standaart was born in Richmond, Va., and grew up in Asheville, N.C. He was of Dutch descent and came from a musical family; his father was an organ builder and his mother an organist. He was educated at Duke University, the North Carolina School for the Arts, and Yale University. Standaart came to Wesleyan in 1975 and continued to teach flute until shortly before his death.
"His knowledge of the flute literature was encyclopedic, and his influence as a pedagogue and a champion of music for the flute was enormous," said Paula Matthusen, associate professor and chair of the Music Department.
Standaart performed many times with the Wesleyan Orchestra; the Nielsen Concerto and the Griffes Poem (conducted by Roger Solie); the Mozart Concert for Flute and Harp, with Sally Perreten (conducted by Melvin Strauss); and most recently the Honegger Concerto da Camera for Flute, English Horn and String Orchestra, with Libby Van Cleve (conducted by Nadya Potemkina).
He premiered many new works for flute, including compositions of his Wesleyan colleagues. He also performed contemporary works of extraordinary difficulty by Pierre Boulez and Henry Brant. Brant said that Peter Standaart was the finest flutist he had ever heard.
In 1981 he was one of four finalists for the piccolo position of the San Francisco Symphony.
Standaart was deeply involved in the Middletown community and with many community organizations throughout Connecticut. In addition to his countless appearances at Wesleyan, he frequently performed at South Congregational Church, Russell Library, and St. Francis Church in New Haven. In recent years he was a member of two trios devoted to performing Baroque music: Burning Bush Baroque and High Voltage Baroque. He was a founding member of the Connecticut Flute Orchestra.
He had a deep spiritual perspective that combined elements of Christianity, Buddhism, Hinduism, and astrology. He was also associated with the Radical Faeries. As long as his health permitted, he was an avid outdoorsman, swimming, sailing, and camping.
A memorial service for Standaart will be held at 4 p.m. on Saturday, Oct. 27 at Memorial Chapel. A reception at Russell House will immediately follow.
In lieu of flowers, honorary donations can be made to:
BlackledgeMusic, Inc.
48 White Birch Road
East Hampton, CT 06424
https://www.gofundme.com/ct-flute-orchestra-first-season