Shinohara's Woodcuts, Monotypes on Exhibit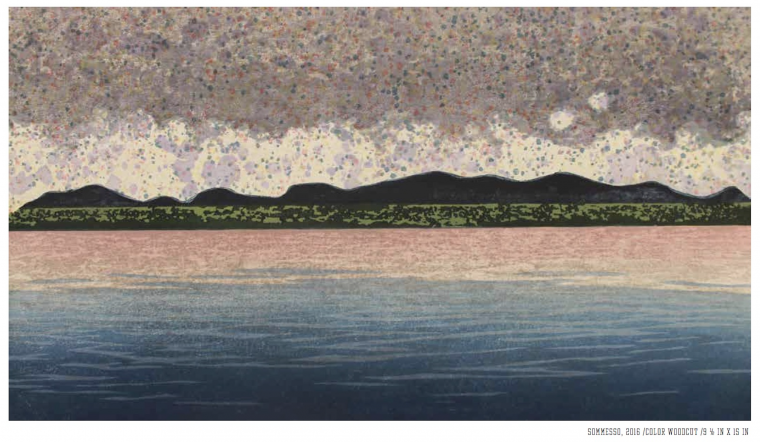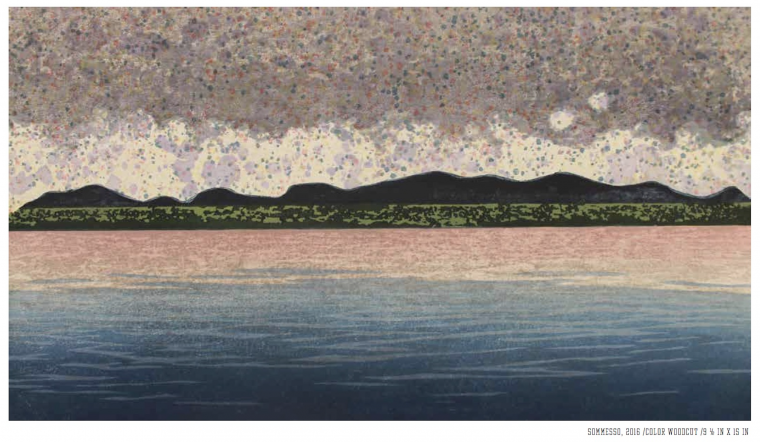 Artwork by Artist-in-Residence Keiji Shinohara is on display at the Deerfield Academy's von Auersperg Gallery in Deerfield, Mass., through Oct. 29. The exhibit, titled Whispers of the Infinite, features multiple woodcuts and monotypes that Shinohara created while participating in residencies in Denmark over the past two summers.
Shinohara was born and raised in Osaka, Japan. After 10 years as an apprentice to the renowned Keiichiro Uesugi in Kyoto, he became a Master Printmaker and moved to the U.S. Shinohara's natural abstractions are printed on rice paper with water-based inks from woodblocks in the Ukiyo-e style–the traditional Japanese printmaking method dating to 600 CE. Shinohara has been a visiting artist at more than 100 venues. He has received grants from the Japan Foundation and the National Endowment for the Arts and his work is in many public collections, including the Fine Arts Museums of San Francisco, the Cleveland Museum of Art, the Milwaukee Art Museum, the Fogg Art Museum at Harvard University, and the Library of Congress.
This semester, Shinohara is teaching Introduction to Sumi-e Painting and Alternative Printmaking: Beginning Japanese Woodblock Technique.