Bergstein '88, Frosh '68, Lesser '10, Martin '99, Rose '08 Enjoy Election Success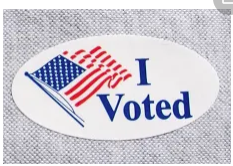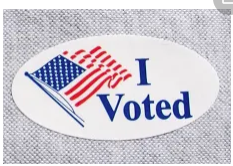 Alumni who have met with success in the midterm elections include:
Democrat Alex Bergstein '88, who won a Connecticut State Senate race;
Democrat Brian Frosh '68, who won re-election as Maryland Attorney general;
Democrat Matt Lesser '10, who prevailed in Connecticut's State Senate race for the 9th district, which includes Middletown;
Democrat Amy Martin '99 is judge-elect for the Texas District Court 263; and
Democrat Max Rose '08, who won a seat in the U.S. House of Representatives from New York's 11th Congressional District.
An article in the Greenwich Time quoted Bergstein, post-victory, as saying, "'I am elated. I am humbled. I am grateful and I am so ready to serve.' … Calling herself a 'different kind of Democrat,' Bergstein said she would work outside of Hartford's two-party system."
A News 12 story noted that Bergstein's win was historic because "A Democrat has not represented Greenwich and New Canaan in the state Senate for 88 years."
Writing for the Baltimore Sun, reporter Ian Duncan described Maryland Attorney General Brian Frosh '78 as "mild-mannered" and "a Democrat who has emerged as one of the Trump administration's chief antagonists." Calling it an "easy victory" over Frosh's Republican challenger, Duncan noted that Frosh has been battling the president over his "continued ownership of a Washington hotel" in an effort to "stand… up for Maryland residents' rights and values…."
Near the Wesleyan campus, "Middletown Democrat Matt Lesser defeated Rocky Hill Republican Ed Charamut in the 9th Senate District race Tuesday," wrote Hartford Courant reporter Shawn R. Beals, noting that Lesser's victory speech highlighted "support from across the five-town senate district that showed people are looking for an advocate for the middle class."
The Houston Chronicle had endorsed Amy Martin '99, on Oct. 9, 2018, noting, "Martin, 41, told us that she devotes much of her time to representing impoverished clients and has been involved in some high-profile death penalty cases. Any law-and-order Republicans worried about voting for her will be happy to learn that she is married to a police officer."
And for AM New York, reporter Vincent Barone wrote: "Democratic challenger Max Rose bested Republican Rep. Dan Donovan in the red-leaning 11th House district covering Staten Island and a slice of southern Brooklyn." He quotes Rose's "fiery victory speech": "'We weren't just trying to win votes in Staten Island and south Brooklyn, we were trying to earn people's trust. We wanted to show the country that you don't need special interests; you don't need lobbyists,' Rose said. 'You just need the people.'"
An Associated Press article in New York News 1, notes that Rose took "two weeks off from his campaign in August for National Guard training," and quotes him as saying: "The story of this country has always been that no matter our differences, no matter the challenges in our way, we do what others said was impossible and they said this was impossible."
Do you know about other Wesleyan alumni who won an election? Email newsletter@wesleyan.edu.