Freeman Scholarship Supports up to 11 Exceptional East Asian Students Annually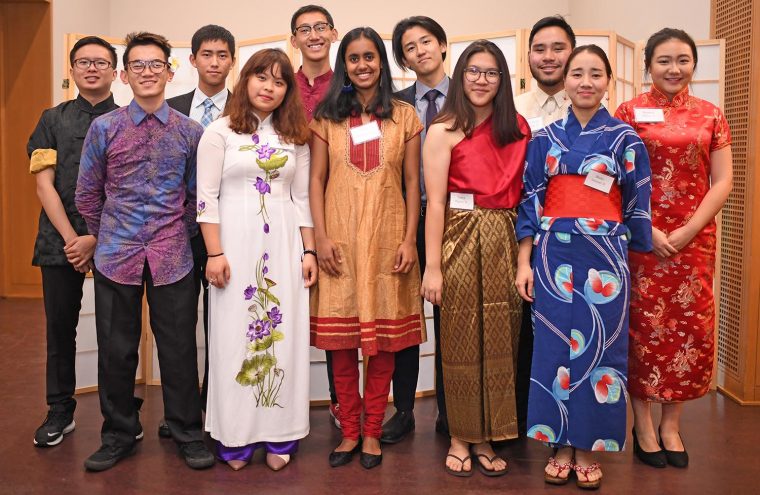 Wesleyan Freeman Asian Scholars gathered for group photos and dinner on Oct. 27.
The Freeman Asian Scholarship Program, now in its 24th year, provides expenses for a four-year course of study toward a bachelor's degree for up to 11 exceptional students annually, one each from the People's Republic of China, Hong Kong, Indonesia, Japan, Malaysia, the Philippines, Singapore, South Korea, Taiwan, Thailand, and Vietnam.
The Freeman Program was established in 1995 and supported scholars for 20 years through the generosity of the Freeman family—Mansfield Freeman '16, P'43, Hon. '79; Houghton Freeman '43, P'77, Hon. '93; Doreen Freeman P'77, Hon. '03; and Graeme Freeman '77.
Wesleyan continues to honor the Foundation's legacy through this scholarship, which aims to improve understanding and strengthen ties between the United States and the countries and regions of the Pacific Rim. A number of early Wesleyan graduates were influential educators and ministers in Asian countries, and today Wesleyan has formal ties to several prominent universities in Asia.
Photos of the gathering are below: (Photos by Caroline Kravitz '19)