Ulysse Honored with Anthropology in Media Award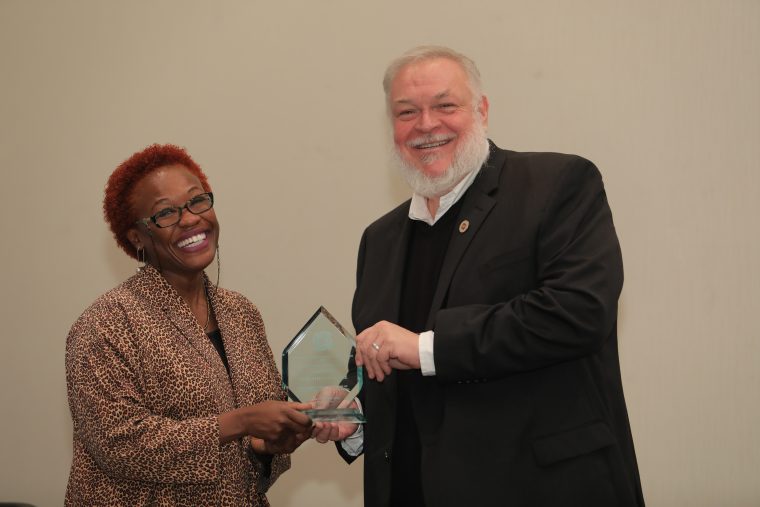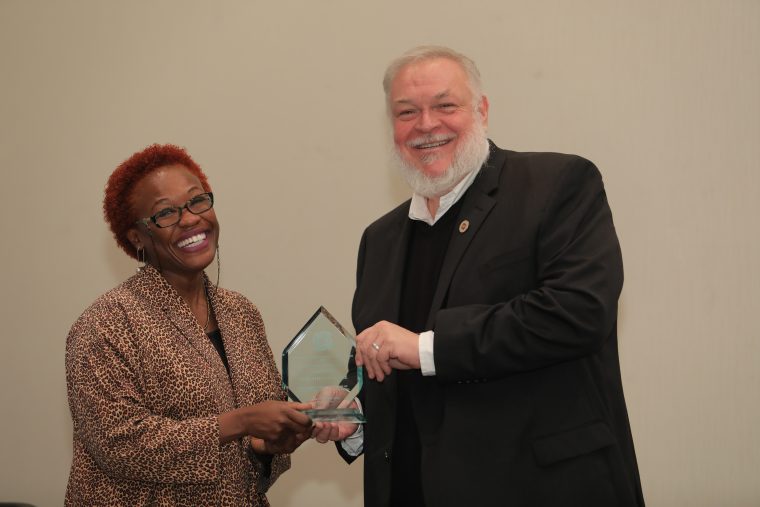 Professor of Anthropology Gina Athena Ulysse was recently honored with the Anthropology in Media Award (AIME) from the American Anthropological Association (AAA). Established in 1987, the annual award recognizes the successful communication of anthropology to the general public through the media. Ulysse was presented with the award at the association's 2018 Annual Meeting in San Jose, Calif. on Nov. 14–18.
According to AAA, Ulysse was honored for "her powerful and effective work communicating anthropological insights to the broad general public. Through her anthropological writings, blogs, talks, and her widely shared performance pieces, Ulysse has worked to expand her reach, presence, and impact to connect with as many people as possible, both within and beyond anthropology, academia, and the United States. She presents a breathtaking list of spoken word performances across the country and the world each year, including a recent commission for the British Museum."
Previous winners of the award include Stephen Jay Gould, Jane Goodall, Jean Rouch, Micaela di Leonardo, and others.
A self-described post-Zora-interventionist, Ulysse's work stems from the intersections of art, anthropology, and activism. She is the author of several books, including Because When God Is Too Busy (2017), which was awarded the Connecticut Book Award for Poetry in 2018, and was longlisted for the PEN Open Book Award. Her second book, Why Haiti Needs New Narratives (2015) was a trilingual publication in English, Kreyòl, and French.
According to the association: "In all these varied venues Ulysse uses anthropology and the insights it provides, in her words, 'engaging the visceral embedded in the structural,' as a means to address and work towards dismantling the racism, sexism, and other structures of inequality that cause such harm and terror in the world."
"I am beyond thrilled by this recognition of my determination to work in the public sphere," said Ulysse. "It inspires and confirms my turn to the arts. Anthropology expanded my worldview as a young immigrant from Haiti. This is how I pay it forward."
Ulysse also is professor of feminist, gender, and sexuality studies.