Smolkin Discusses Her New Book on the History of Soviet Atheism at Brother's Accompanying Art Exhibit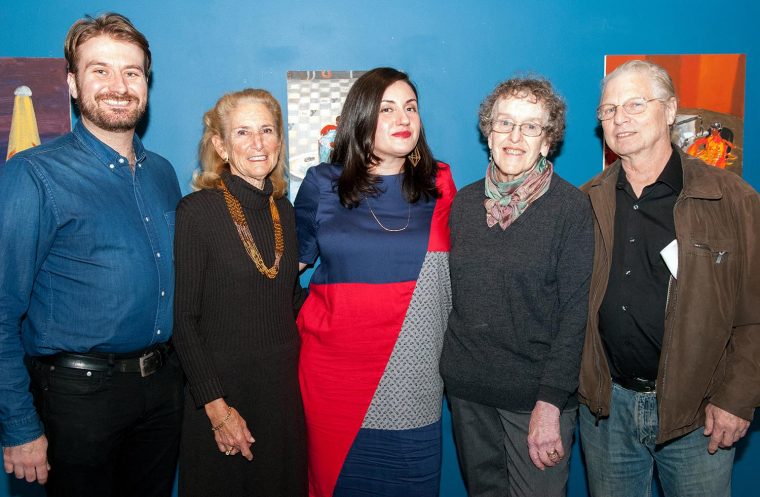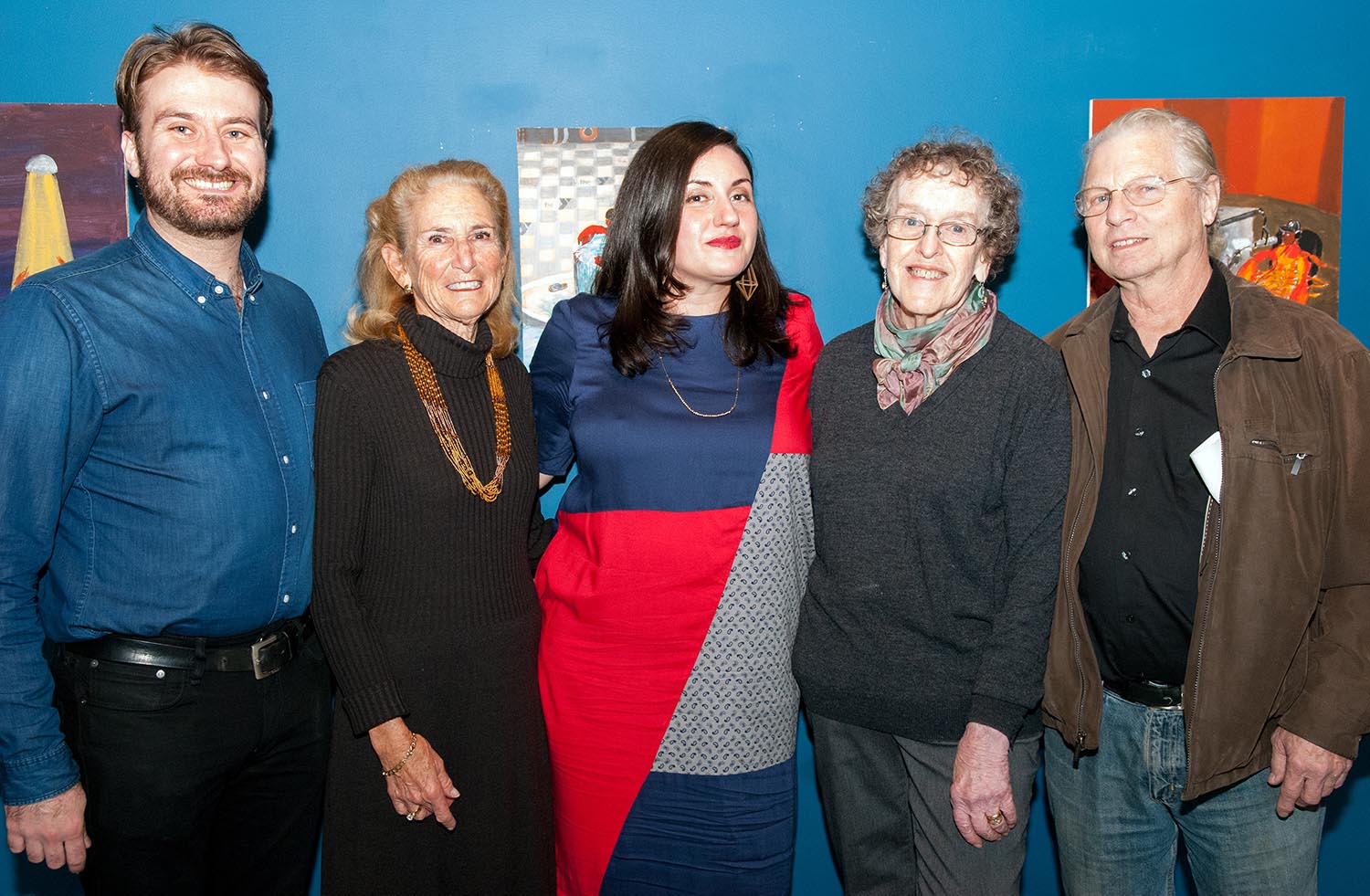 On Nov. 11, Victoria Smolkin, associate professor of history and Russian, Eastern European, and Eurasian studies, joined forces with her brother, artist Vlad Smolkin, to share their work with the public at a new and revamped Main Street Gallery Art Opening/Books & Bagels Talk at Congregation Beth Shalom Rodfe Zedek in Chester, Conn.
Smolkin is the author of a new book, A Sacred Space Is Never Empty: A History of Soviet Atheism, published by Princeton University Press in 2018. A scholar of Communism, the Cold War, and atheism and religion in Russia and the former Soviet Union, Smolkin's expertise also covers religious politics and secularism and the Soviet space program.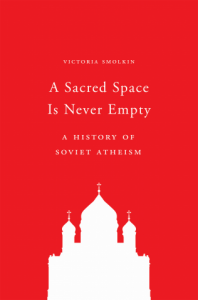 In A Sacred Space Is Never Empty, Smolkin explores the meaning of atheism for religious life, for Communist ideology, and for Soviet politics. When the Bolsheviks set out to build a new world in the wake of the Russian Revolution, they expected religion to die off. Soviet power used a variety of tools—from education to propaganda to terror—to turn its vision of a Communist world without religion into reality. Yet even with its monopoly on ideology and power, the Soviet Communist Party never succeeded in creating an atheist society.
The book presents the first history of Soviet atheism from the 1917 revolution to the dissolution of the Soviet Union in 1991. Drawing on a wealth of archival material and in-depth interviews with those who were on the front lines of Communist ideological campaigns, Smolkin argues that to understand the Soviet experiment, we must make sense of Soviet atheism. Smolkin shows how atheism was reimagined as an alternative cosmology with its own set of positive beliefs, practices, and spiritual commitments. Through its engagements with religion, the Soviet leadership realized that removing religion from the "sacred spaces" of Soviet life was not enough. Then, in the final years of the Soviet experiment, Mikhail Gorbachev—in a stunning and unexpected reversal—abandoned atheism and reintroduced religion into Soviet public life.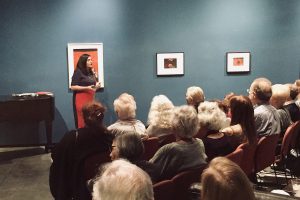 During the event, Victoria discussed her new book while Vlad debuted his art exhibition, Light Beams. The Smolkins were born in the Soviet Union and moved to the United States and at a young age; through their experiences, each sibling found a distinct way to explore, highlight, and celebrate their heritage.
Like Victoria's book, Vlad's art also showcases the themes of religion and outer space. His exhibition envisions how Judaism might exist on other planets. In his work, he looks at how the Western Wall might be transferred to Mars, and how the cultivation of flowers on Mars might be the last vestige of Jewish humanity.
Light Beams by Vlad Smolkin can be viewed from 10 a.m. to 3 p.m., Monday through Friday during December and the first three weeks of January 2019.