Wesleyan Publishes Sustainability Action Plan Progress Report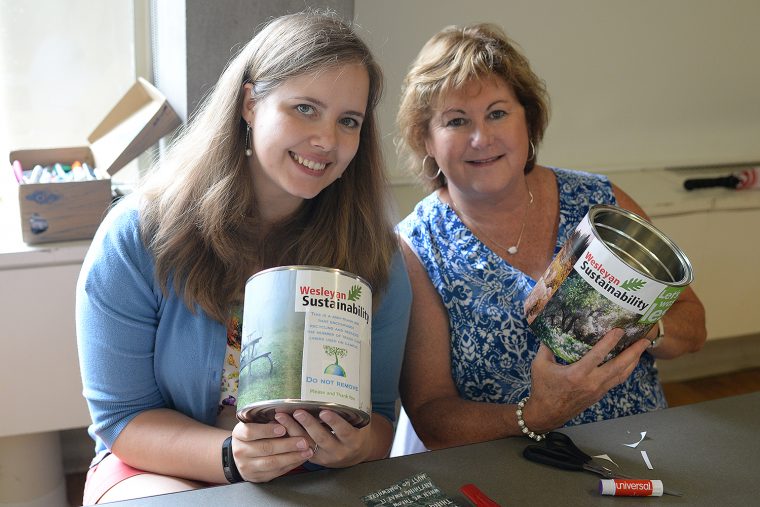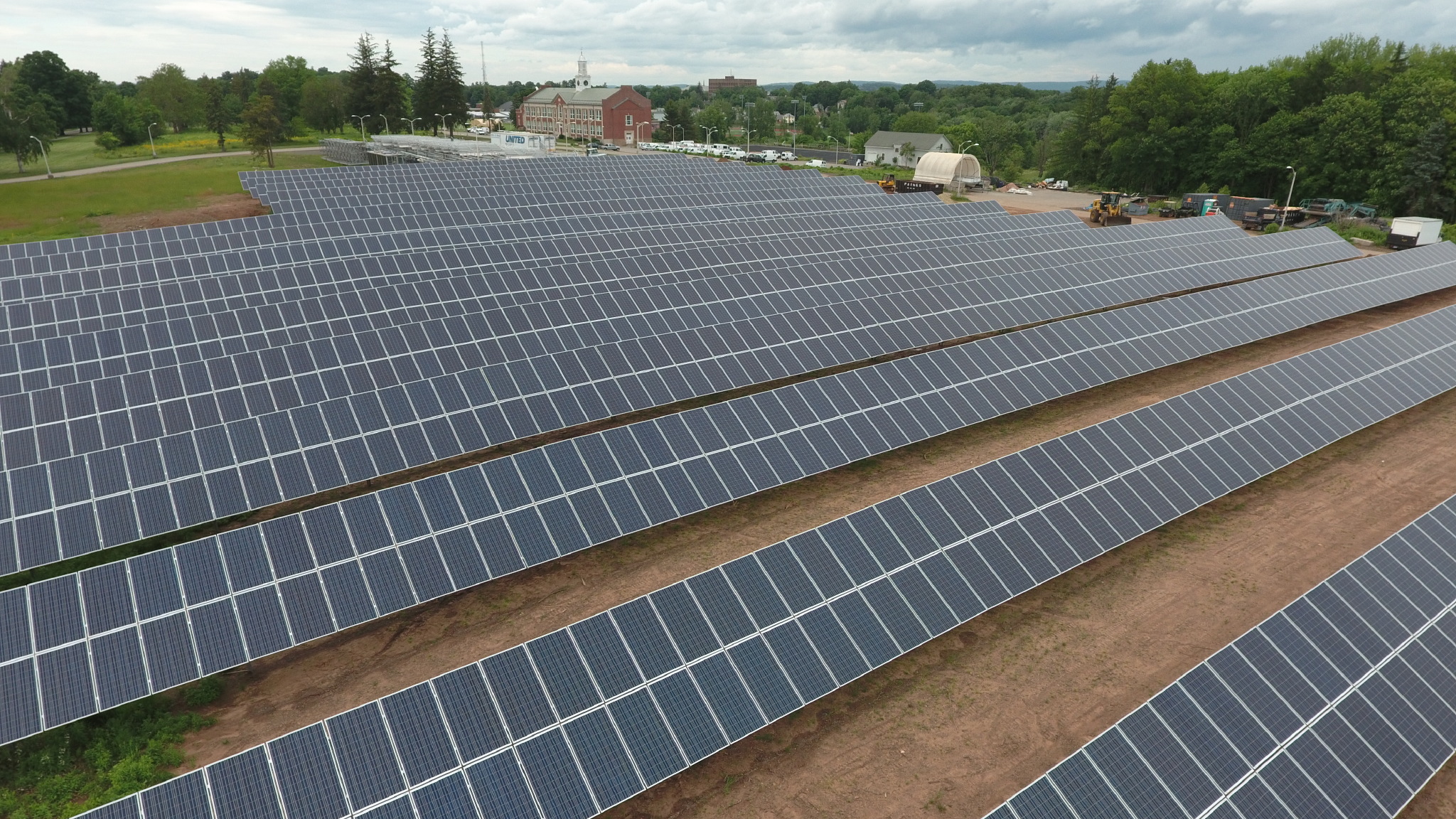 Wesleyan's Sustainability Action Plan (SAP), developed in 2016, is a five-year plan that reflects Wesleyan's commitment to a sustainable future. Written with input from more than 130 students, faculty, and staff, the plan establishes goals, objectives, strategies, timelines, metrics, and responsible parties in topic areas.
In November, Wesleyan's Sustainability Office released its first Sustainability Action Plan Progress Report, This report highlights progress made toward SAP strategies between 2016 and 2018 in the areas of planning, engagement, health and well-being, academic operations, curriculum, buildings, dining, energy, grounds, purchasing, transportation, waste, and water. The report also outlines Wesleyan's vision for 2021 and summarizes overall progress.
"The Wesleyan community should be extremely proud of what sustainability measures we've accomplished in only two years," said Jen Kleindienst, sustainability director. "The Progress Report highlights our success and it's meant to acknowledge and celebrate accomplishments that contribute to a more sustainable campus."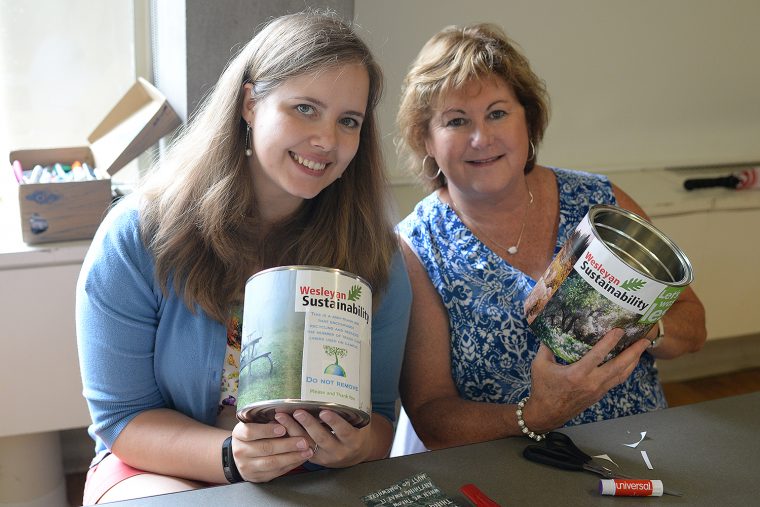 Some of the report's highlights are below.
Since 2016:
Campus has received new recycling and trash signage developed and installed in every building.
An employee survey was conducted on current and potential use of carpooling, public transportation, and parking in order to identify target areas for emission reduction.
Waste Not collected approximately 22,000 pounds of donations and raised $5,000 for nonprofits.
Mowing heights are raised in non-athletic fields in spring and summer to decrease mowing frequency and fuel expenditure.
The third floor of North College completed the Green Office Certification and earned a silver certificate.
The Sustainability Advisory Group for Environmental Stewardship (SAGES) developed a mission statement and gained 15 new members.
Food rescue and composting efforts helped divert 111 tons of food waste through donations and composting.
A sustainability priority statement was included as a core competency for all staff job postings.
Grounds began designing a plan to pilot 100 percent organic lawn care practices in recreationally used fields.
A building sustainability policy was developed to reduce Wesleyan's carbon footprint.
Compost interns ran waste and composting intervention events in campus dining areas.
Veg Out Tuesdays occur every other Tuesday and reduce meat consumption.
More than 250 trees have been planted (since 2014)
A newly-installed solar photovoltaic system, or solar farm, reduces reliance on natural gas.
A Freecycle listserv gained 52 members in 2018 and continues to grow. More than 50 percent of trades are successful.
The Sustainability Office held two Clean Plate Challenges in Usdan in February and April of 2018 aimed at reducing food waste and conducted food waste audits.
Flu shots, screenings, and fitness classes were offered to Wesleyan employees with over 800 participants.
Kleindienst points out that sustainability is not an end goal, but an ongoing process.
"We wouldn't be here without the hard work of Wesleyan staff, faculty, and students who have taken innumerable steps to get us to this point," Kleindienst said. "I'm excited for the next three years and beyond!"
View the entire report online here. More information on sustainability at Wesleyan is online here.