Jacobsen Named President of Hobart and William Smith Colleges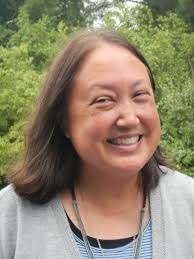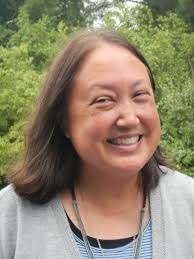 On Feb. 8, President Michael Roth announced in a campus-wide email that Provost and Senior Vice President for Academic Affairs Joyce Jacobsen will become the president of Hobart and William Smith Colleges in Geneva, N.Y., beginning July 1.
In announcing Jacobsen's appointment as president, Hobart and William Smith's Board of Trustees Chair Thomas Bozzuto said, "President Jacobsen is a prominent scholar and an esteemed educator with a deep understanding of the interdisciplinary inquiry so vital to our mission here at Hobart and William Smith. In her work with students and colleagues in the academy, and with preeminent national and international organizations, she has distinguished herself as a remarkable leader with the experience, values, and vision to pilot the Colleges to new heights."
Jacobsen joined Wesleyan's Economics Department in 1993 and has contributed to the University in myriad ways—as a scholar, teacher, and administrator—since that time.
In the all-campus email, Roth wrote, "As a leader of the University, Joyce has touched nearly every aspect of university operations—overseeing the entire academic enterprise at Wesleyan, including Athletics, Institutional Research, and Community Partnerships. She has also been a thoughtful contributor to student affairs and equity and inclusion, and has helped create fundraising and stewardship plans and collaborated on admission and enrollment strategies."
Jacobsen earned full professorship at Wesleyan in 2000, and was awarded an endowed chair as Andrews Professor of Economics in 2003.  She was recognized with Wesleyan's Binswanger Prize for Excellence in Teaching in 2007. As chair of the Educational Policy Committee, she wrote the proposal to create minors and advocated successfully for its passage.
Jacobsen's work as an administrator began in 2013 when she was appointed dean of the social sciences and director of global initiatives. During this period, she reorganized oversight of the University's archaeological collections to make them more accessible for student research, and worked effectively to bring Wesleyan into NAGPRA compliance. In collaboration with Antonio González, she created the Fries Center for Global Studies, and oversaw the renovation of the first two floors of Fisk Hall to house Global Studies as well as the new Center for Pedagogical Innovation.
In 2015, Jacobsen was named provost and vice president for Academic Affairs, and in 2018, elevated to senior vice president for Academic Affairs. She managed the development of the new Shapiro Center for Writing location, and helped arrange for the new Resource Center to use the former location. She also worked for two years to bring to fruition the current project of moving the Davison Art Center collections into the old microform rooms in Olin Library, and has been involved in all stages of the work on the University's new comprehensive facilities plan. For the last four years, she has made great progress on an assessment program for Academic Affairs.
An expert on labor economics, particularly the economics of gender, Jacobsen is a prolific writer and has authored, co-authored, and co-edited three books. Beyond campus, she has consulted for the World Bank, the ACLU, and other nonprofit organizations. She served as editor of Eastern Economic Journal (2005-10) and on the editorial boards of a number of professional journals. She was president of the International Association for Feminist Economics from 2016–17, served as a member of the American Economic Association Committee on the Status of Women in the Economics Profession, and is currently an elected board member of the Eastern Economic Association. During the past 20 years, she has been a member of several projects and working groups for the Institute for Women's Policy Research.
Roth said he would gather input from all University constituencies regarding a search for Jacobsen's successor, and promised to share information about the search going forward.