Woodcarver Yorburg '77 to Speak on Jewish Immigrant Carvers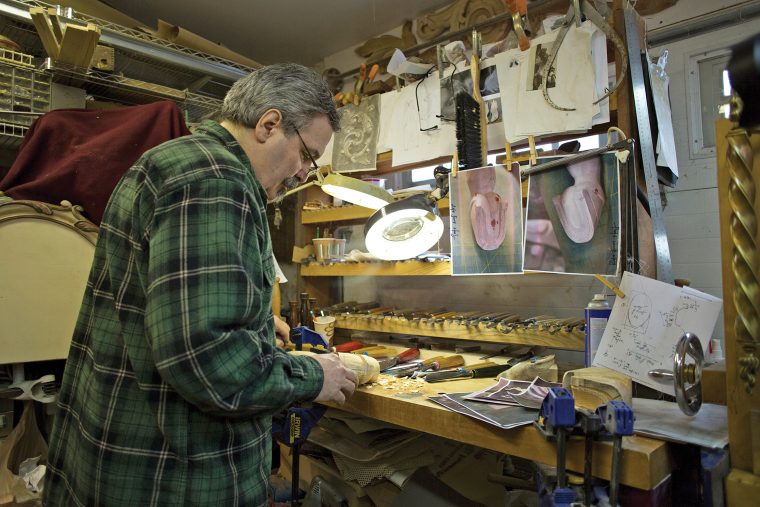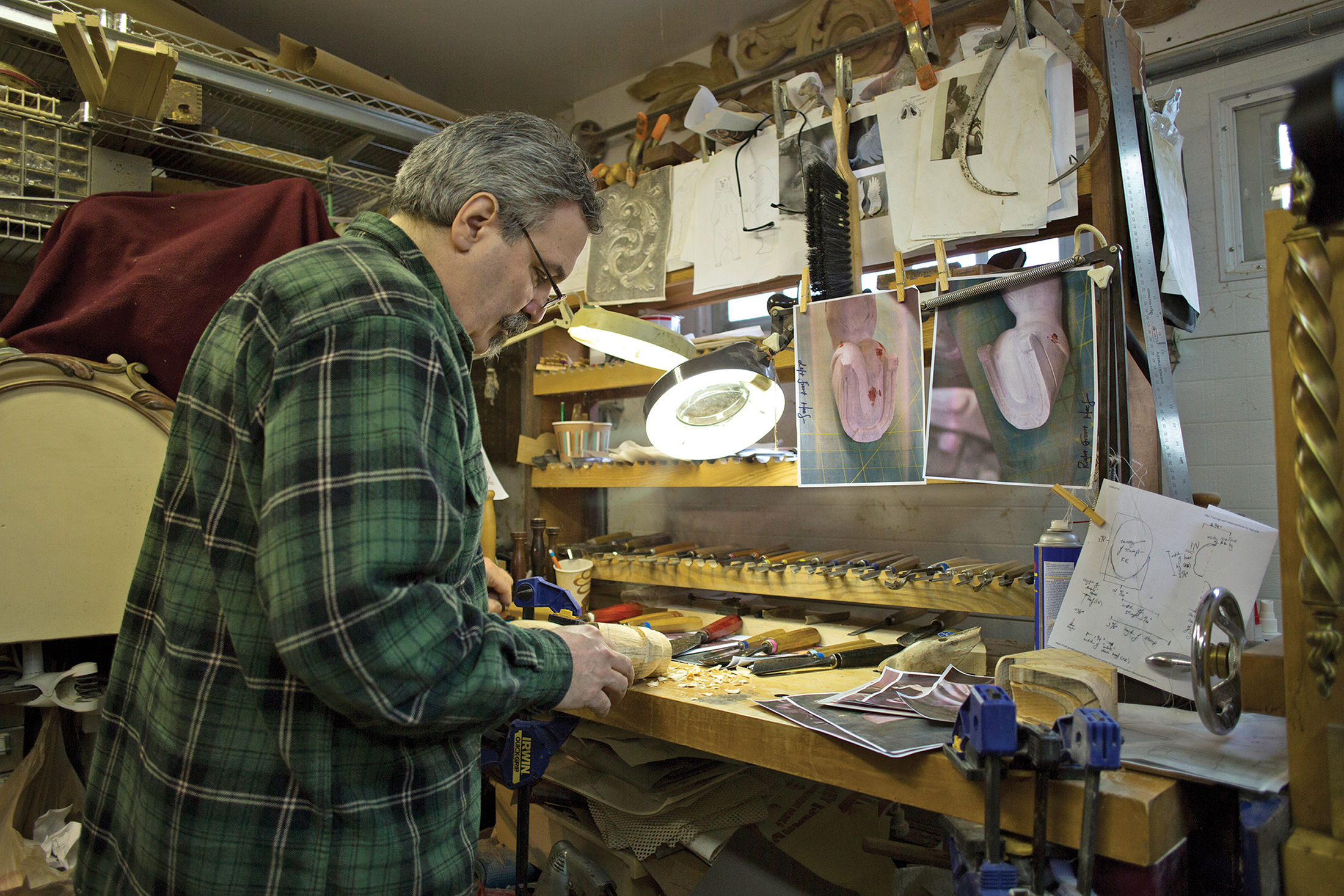 Bob Yorburg '77, a master woodcarver renowned for his antique restorations of turn-of-the-20th-century carousels and calliopes, notes that the Jewish immigrant carvers of that era "raised the art of carousel carving to a new level."
"Their realism and extraordinary ornamentation defined the Coney Island style of carousel carving," he writes.
Additionally, these brilliant carvers translated their secular art into ornamentation that graced the historic synagogues of Brooklyn.
Offering a photographic journey into the workshops of some of these artists—Marcus Charles Illions, Charles Carmel, along with Solomon Stein and Harry Goldstein—Yorburg will be speaking on "Coney Island Jewish Immigrant Carvers" at the Bushnell Park Carousel in Hartford, Conn., at 5 p.m. on Sunday, April 28. Tickets are $10 by reservation only and may be purchased by calling 860-585-5411.
As an undergraduate at Wesleyan, Yorburg performed a magic show in the '92 Theater. He has been a professional magician and is now a renowned woodcarver, specializing in restoring carousel horses. In this video, Wesleyan visits Yorburg in his woodshop to watch him at work and hear why he finds these two arts quite similar.
Read more about Yorburg's work in this Wesleyan University Magazine story.