7 Prominent Speakers Share Ideas at 2nd Annual TEDxWesleyanU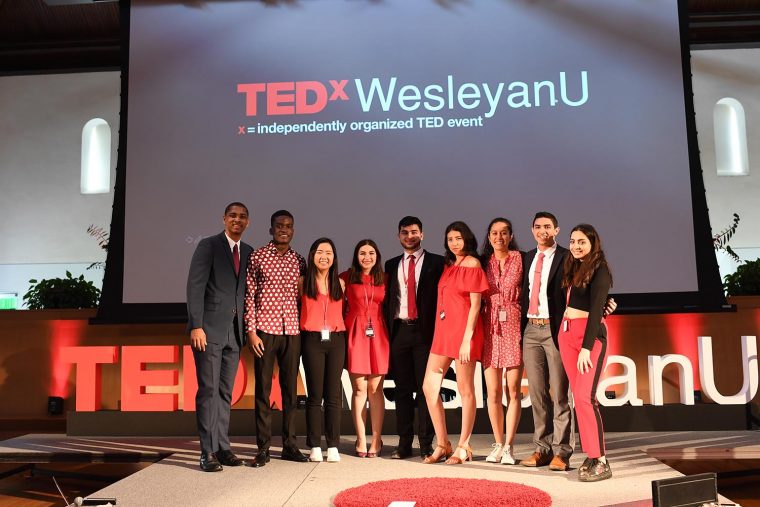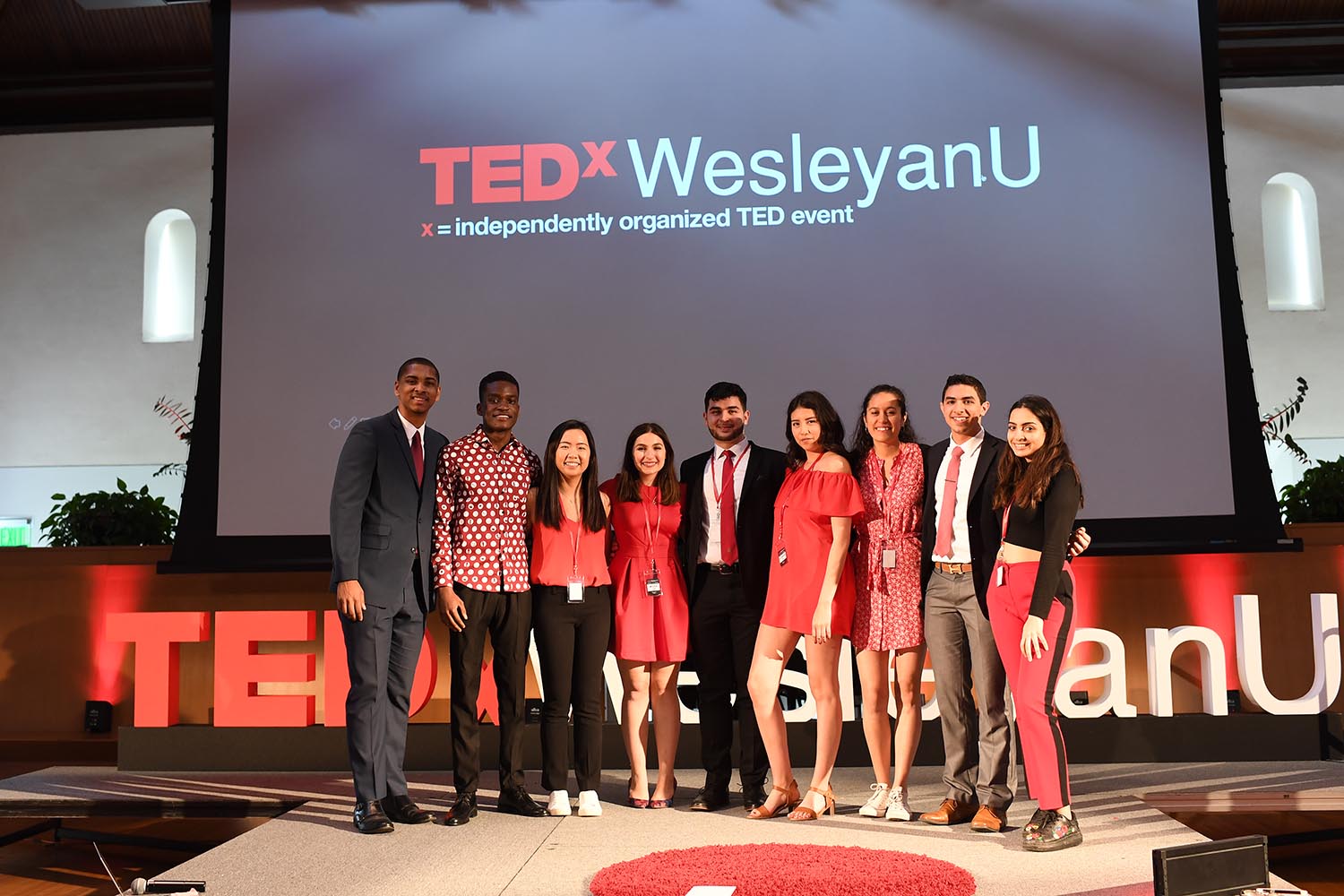 On April 27, seven prominent thought leaders including Wesleyan alumni, two medical doctors, and local politicians shared their ideas during the second annual TEDxWesleyanU Conference held in Beckham Hall.
In the spirit of ideas worth spreading, TEDx is a program of local, self-organized events that bring people together to share a TED-like experience. 
"After the huge response from the inaugural TEDxWesleyanU conference last year, we knew we had to do it again but even bigger and better," said TEDxWesleyanU cofounder Eunes Harun '20. "Following the same mission of increasing intellectual diversity, we were proud to feature seven incredible innovators and changemakers this year, ranging from a bestselling medical thriller author to an esteemed congresswoman."
Speakers included author Smiley Poswolsky '05; Alex Bergstein '88, CT State Senator, D-Greenwich; Dr. Robin Cook '62, P'22, medical thriller novelist; Jahana Hayes, U.S. Congresswoman, CT-5; Mitali Thakor, assistant professor of science in society; Dr. Laman Gray Jr. '63, P'92, '99, cardiac research pioneer and mentor; and Dylan Shumway '20, the 2019 TEDxWesleyanU student speaker winner.
Hundreds of viewers watched the 2019 conference, either in person or in seven countries around the world via live video streaming. More than 1/4 of the live audience were community members, and Wesleyan partnered with Middlesex Community College on the filming of the TEDx talk videos.
"However, the further worldwide impact only begins here; each talk will now be uploaded to the TEDx online channel with over 18 million subscribers, allowing us to carry out the goal of 'Sharing Ideas Worth Spreading' from Wesleyan across the world," Harun said. "Given the current tumultuous social climate and political divide, it's most critical that we can address the world's most pressing issues together, regardless of personal ideology. We hope that attendees and viewers left the conference feeling empowered to listen and work with others to do exactly that."
The talks will be published on the TEDxWesleyanU website in May.
The conference was sponsored and supported by the Wintman Family Endowed Lecture Series, the Wesleyan Student Assembly, Student Activities and Leadership Development, the Patricelli Center for Social Entrepreneurship, the Center for the Arts, the President's Office, University Relations, and University Communications.
The 2019 Tedx team includes Leo Merturi '20, Eunes Harun '20, Melisa Olgun '20, Tyla Taylor '21, Anthony Price '20, Ivanie Cedeño '22, Kelly Mei '20, Abdallah Salia '22, Alejandra Sanchez '22, Piya Oberoi '22, and Elisa Chi '21.
Photos of the event are below: