Joshi '20 Honored with Research Award to Study DNA Mismatch Repair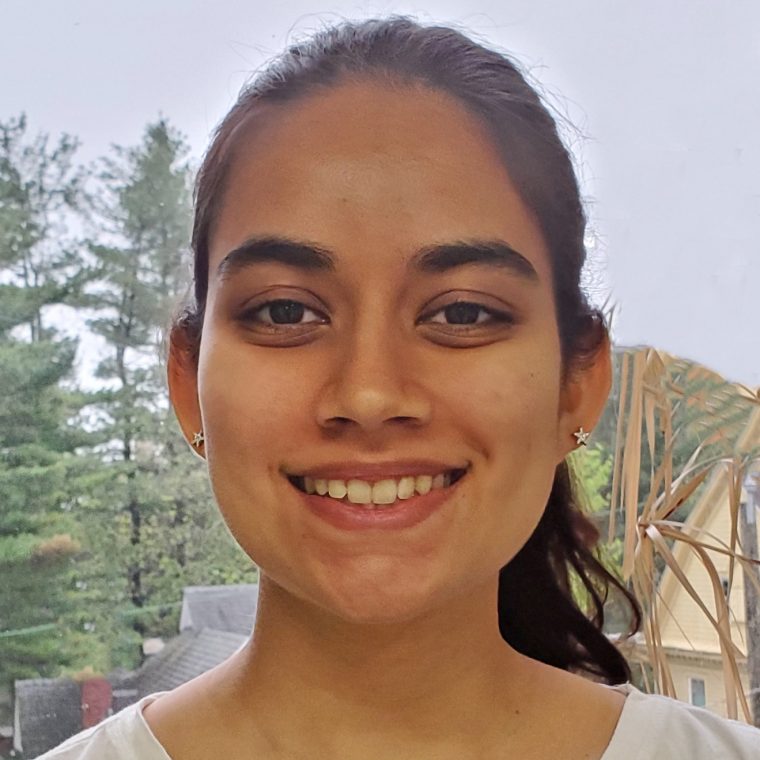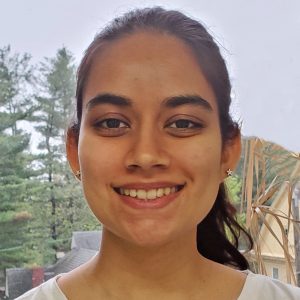 Meera Joshi '20 is the recipient of an American Society for Biochemistry and Molecular Biology (ASBMB) Undergraduate Research Award for her work on the DNA mismatch repair system.
The $1,000 award will support her research titled "Exploring the Dynamics of Msh2-Msh6 Binding to Holliday Junction Through ATPase Activity. Her advisor is Ishita Mukerji, professor of molecular biology and biochemistry.
Joshi's research focuses on a DNA mismatch repair protein called Msh2-Msh6 that initiates the repair of DNA mismatches after replication in eukaryotes. This is a highly conserved process from bacteria to humans and has implications for human health.
"We are particularly interested in Msh2-Msh6 because of it's involvement in DNA repair, which when faulty, can lead to cancer," Joshi explained. Mutations in this protein have been linked to Lynch syndrome, an inherited cancer syndrome, and tumor development.
Joshi is building on the work of a previous Mukerji lab student who characterized the binding affinity of Msh2-Msh6 with Holliday Junctions—a cross-shaped DNA structure with four strands of DNA, mostly seen during genetic recombination. This structure is also an important intermediate in the repair of damaged DNA. As Msh2-Msh6 usually binds to DNA containing one mismatched base pair, the lab is interested in understanding its role when binding to Holliday Junctions.
In order to study how the protein interacts with the Holliday Junction, Joshi will use fluorescent analogs to observe how the protein binds to the junction and if there are any changes in structure because of binding. The award will be used to fund the fluorescent analogs and the DNA needed for the experiments.
"Meera is a strong research student who is dedicated and hard-working," Mukerji said. "I think she will make a lot of progress on her project this summer and am excited to see the results."
After graduating from Wesleyan, Joshi hopes to attend graduate school and find a lab that focuses on protein dynamics.
ASBMB's mission is to advance the science of biochemistry and molecular biology through the publication of scientific and educational journals, the organization of scientific meetings, advocacy for funding of basic research and education, support of science education at all levels, and promoting the diversity of individuals entering the scientific workforce.