President Emeritus Bennet '59, P'87, '94, Hon. '94, Remembered at Memorial Chapel Service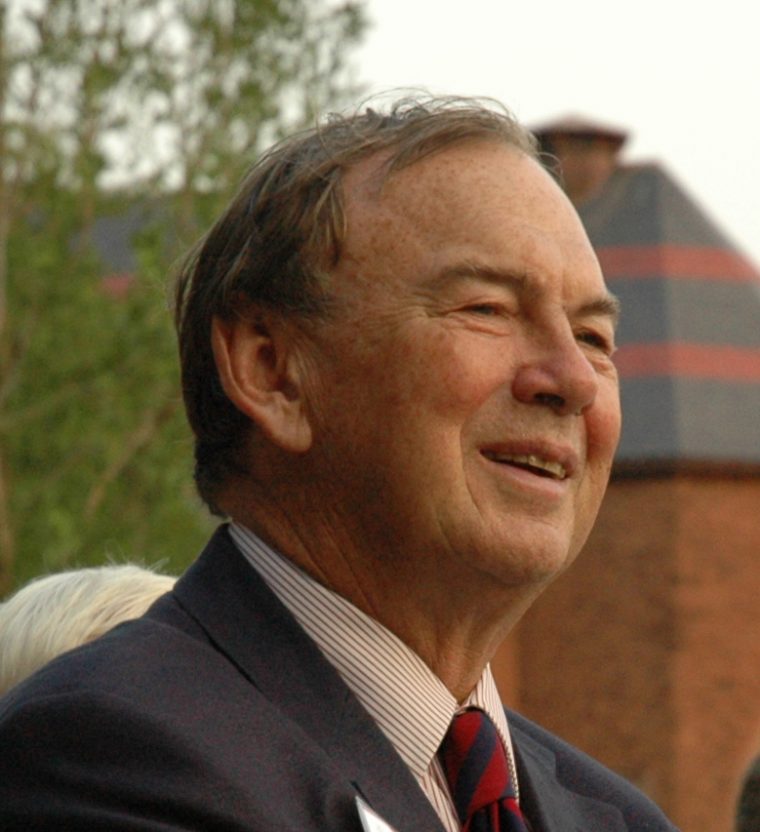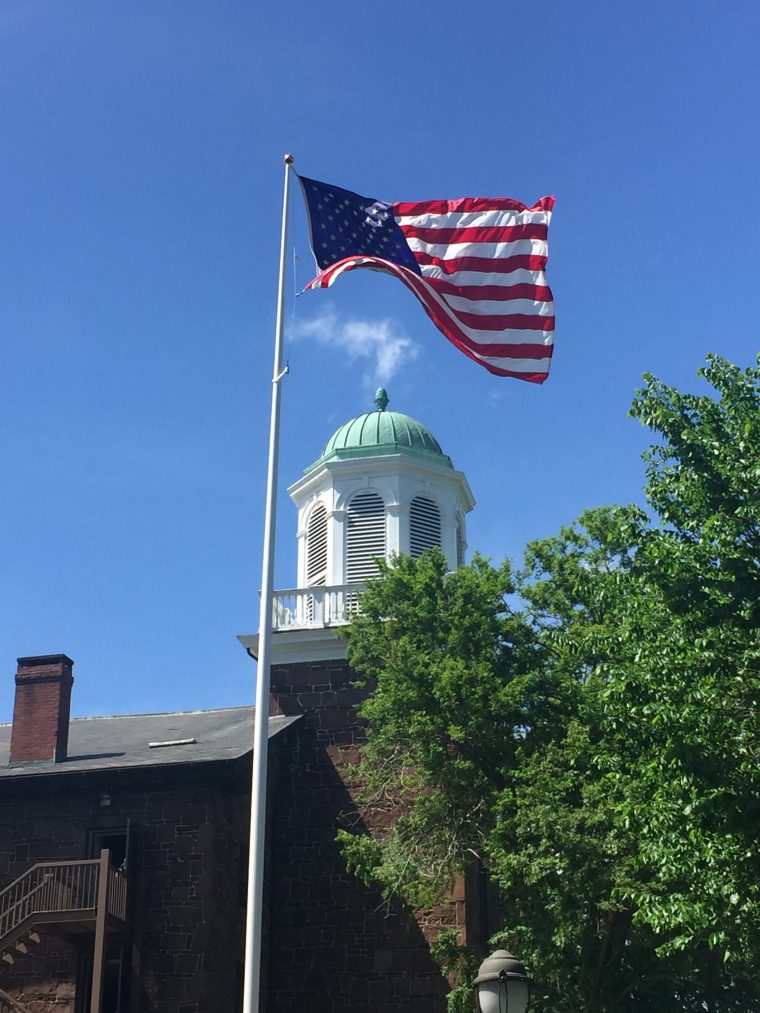 On the Saturday of Reunion & Commencement Weekend, May 25, 2019, the family of President Emeritus Douglas J. Bennet Jr. '59, P'87, '94, Hon. '94 welcomed extended family and a host of friends from the Class of '59 and other alumni, as well as Wesleyan faculty and staff to gather in Memorial Chapel to remember the life of their husband, father, brother, and grandfather. Bennet died on June 10, 2018, at the age of 79, which was noted in Wesleyan magazine last summer. As this was the Reunion year for his class, the setting provided an opportunity for those who had known him 64 years ago, as a Wesleyan first-year student, to assemble with his family in the chapel, where they had installed a plaque to their "classmate, friend, inspired leader of the College on the Hill" on the occasion of their 60th Reunion.
Bennet, whose distinguished career prior to the Wesleyan presidency had included service as assistant secretary of state for international organization affairs under President Clinton, chief executive officer and president of National Public Radio, and head of the U.S. Agency for International Development, was noted for his commitment to public service. He was also known for his dedication to family and his love for sailing. All three facets were well represented in Saturday's program.
Speakers at the service included President Michael Roth '78; Alan Dachs '70, P'98, Hon. '07, who had chaired Wesleyan's Board of Trustees during a segment of Bennet's presidency; Bennet's brother John; and his son Michael '87, Hon. '12, who offered remembrances on behalf of his siblings, Holly '94 and James, as well. Dachs noted that Bennet "took joy in working for the greater good. He had ambition for Wesleyan, not himself. We could, and would, follow him with confidence and a sense of purpose." The Wesleyan Spirits provided their a cappella "Amazing Grace," and four of Bennet's grandchildren delivered a poem by Philip Booth: "Chart 1203: Penobscot Bay and Approaches."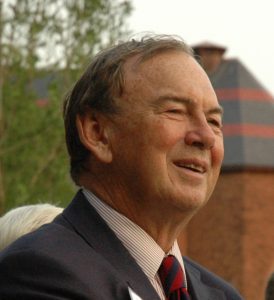 In the program created by the family, they wrote: "Doug moved through the world with a quiet confidence and joy in family and in work. He took great pleasure in collaborating with others to create opportunities to improve our well-being and our consciousness around the world. He deeply relished getting his huge hands on a stubborn engine or an ill-fated lobster . . . and encouragingly on our backs. We know he is racing a robust breeze, telltales aligned."
Said Michael Bennet: "Dad's way was to instruct by barely perceptible guidance and demonstration. When he was teaching us to row, he would sit in the stern of the dinghy with his hand resting on his lap always pointing toward the goal, so that we could see, without turning our heads, when we were wandering from the right path. As in life, we could tell whether we were headed the right way just by keeping an eye on Dad."
After the service, as former chair of the alumni association and Trustee Emeritus Joe Fins '82, MD, left the gathering, he happened to look up at the flag between the chapel and South College. Inspired, he snapped the photograph at the top of this article and wrote: "Michael spoke of his dad's love of sailing and how Doug would have thought it the perfect day to be on the water, asking Why are we wasting a good wind? So as I walked out of the chapel I looked back at South College and saw the flag rustling in a stiff wind arcing perfectly over its cupola. It struck me that the image captured Doug's life perfectly: the flag for his patriotism and public service, South College for his presidency and love of Wesleyan, all brought together by a good wind that created a perfect confluence. I found the moment quite moving, a Wesleyan memory I'll treasure as I remember Doug Bennet."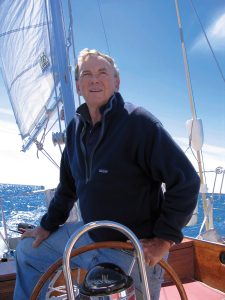 The Class of '59 also honored their late classmate, President Emeritus Bennet, with leadership in establishing the Douglas J. Bennet '59, P'87, '94 Endowed Internship in Public Service. Gifts can be sent in care of Marcy Herlihy, University Relations, 330 High Street, Middletown, CT 06459.