High School Counselors from India, Middle East Visit Wesleyan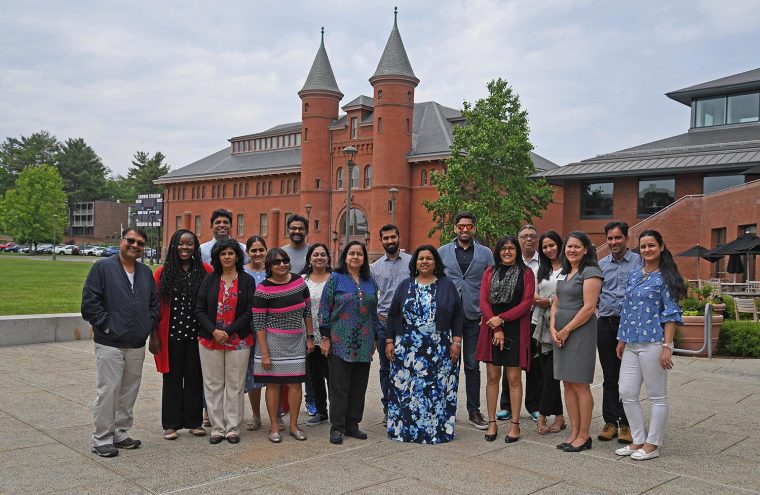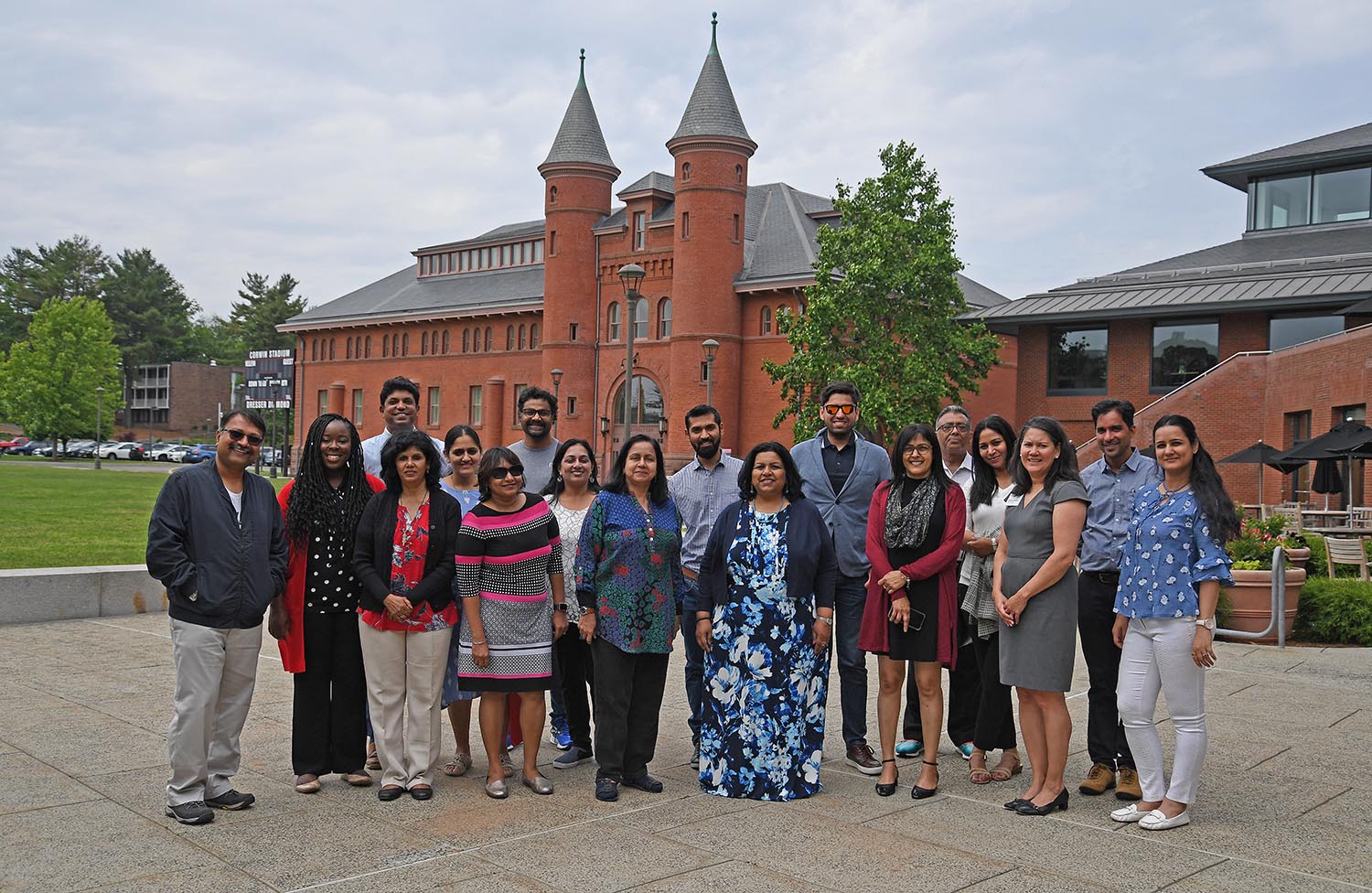 On June 5, 17 high school counselors from India and the Middle East visited campus to learn about Wesleyan's distinctive liberal arts education.
Over the past decade, an increasing number of students from India have chosen to pursue higher education in the United States. Wesleyan has seen applications from India increase by 70 percent over the past 5 years.
"We're hoping to expand our presence and raise our visibility in India," said Chandra Joos deKoven, director of admission. "During our four-hour program, we wanted to give the counselors a visceral sense of what Wesleyan has to offer, what makes us distinctive amongst our peers, and how our greater campus community may be a good fit and match for their students."
Guests came from schools and academies in Mumbai, Dubai, Bangalore, Qatar, Kolkata, and Jaipur, India; Qatar; and the United Arab Emirates. They are part of the 2019 Global Educator Program coordinated by educational exchange organizations Branta and College & Beyond.
The counselors were greeted by Wesleyan President Michael Roth, who spoke broadly about Wesleyan's open curriculum, the value of a liberal arts education, and the success stories of several notable alumni. Nancy Hargrave Meislahn, vice president and dean of admission and financial aid, and Joos deKoven spoke on the application process, academics, opportunities at Wesleyan, and the Wesleyan community.
The counselors then met with three members of the Wesleyan faculty, including Stephen Angle, the Mansfield Freeman Professor of East Asian Studies and professor of philosophy; Ishita Mukerji, the Fisk Professor of Natural Science and professor of molecular biology and biochemistry; Mike Robinson, assistant professor of psychology; and William "Vijay" Pinch, professor of history.
Over lunch, the group also met and mingled with Wesleyan students Mae Davies '21, Tom Holley '22, and Kevonte Payton '22; and recent graduate Katie Tyner '19. They also took a student-led tour of campus.
"We were deeply impressed and moved by how Wesleyan students articulated themselves," said group coordinator Syed Jamal, CEO of Branta. "Their self-confidence inspired us in many ways. It gave us more hope and enhanced our confidence in working together with young people to solve some of the most pressing problems of our times. The Wesleyan tour also reinforced our respect and faith in the rigor of the pedagogy that Wesleyan employs. We will continue to borrow its pedagogy and vision in our own work."
Wesleyan has deep, long-standing ties with India dating back to the 1960s. These include an annual Navaratri Festival held at Wesleyan's Center for the Arts for more than 40 years, an annual student-organized Holi Festival, South Indian music course offerings, a South Asian studies concentration, and an active South Asian Student Association.
Photos of the counselors' visit are below: (Photos by Olivia Drake)