Wesleyan Boasts Two Alumni in Democratic Debates: Bennet '87, Hon. '12; Hickenlooper '74, MA '80, Hon. '10
Among the Democrats who have joined the race to become the nominee for the party's Presidential candidate are two Wesleyan alumni, both from Colorado: Michael Bennet '87, Hon. '12, and John Hickenlooper '74, MA '80, Hon. '10.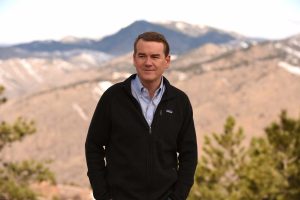 Bennet, who was appointed to the U.S. Senate in 2009, with a subsequent election to a full six-year term in 2010, had previously served as superintendent of Denver Public Schools. Prior to that, he was chief of staff to then-Denver Mayor John Hickenlooper. He was re-elected to the Senate in 2016.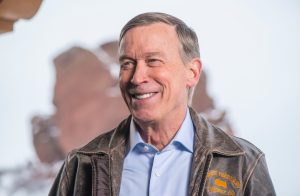 Hickenlooper, who had served as mayor of Denver, was elected governor of the state in 2010 and re-elected in 2014. Initially pursuing a career in geology, he later became a brewpub entrepreneur, revitalizing a neighborhood and serving as a community advocate.
Both have qualified for inclusion in the second Democratic debates. Hickenlooper appeared as one of the 10 candidates on July 30; Bennet is on the roster for the 10 set for the July 31 session.
A New York Times "Meet the Candidates" site offers succinct descriptions of each candidate's stance:
". . . Mr. Bennet is a moderate Democrat who recently gained national attention after delivering a fiery speech on the Senate floor during a government shutdown. A member of the so-called Gang of Eight that crafted a sweeping immigration reform bill in 2013, he said that legislation still could be the basis of fixing our immigration system."
"Mr. Hickenlooper . . . has been running as a Western pragmatist in a field of liberals. A successful brewery owner, he warned that the American economy was tilted in favor of large companies and 'making it much harder for smaller companies to succeed.'"
Additionally, the site, titled "18 Questions. 21 Democrats. Here's What They Said." provides responses from each on such topics as "In an ideal world, would anyone own handguns?" and "Does anyone deserve to have a billion dollars?" and "What do you do to relax?"