Wesleyan's Girls in Science Summer Camp Gets Young Scientists Excited about STEM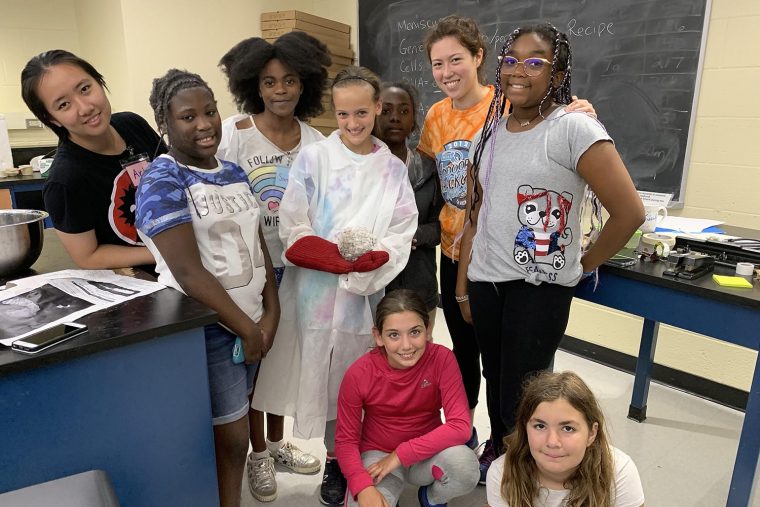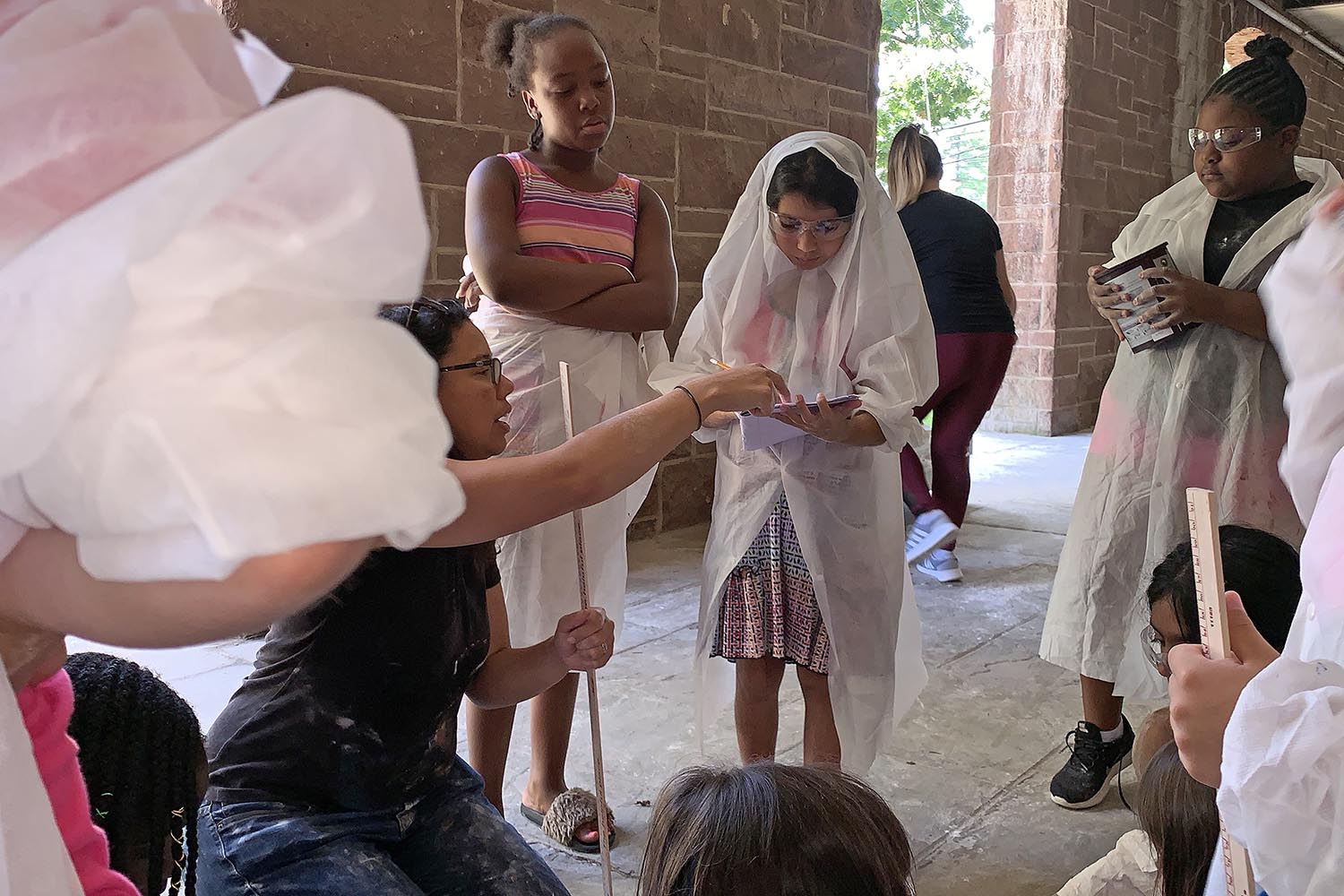 (Story by Kerisha Harris)
For the sixth year in a row, the weeklong Wesleyan Girls in Science Summer Camp welcomed dozens of middle school-aged girls for a week of learning, exploration, and STEM-centered fun.
From Aug. 5-9 inside Exley Science Center, the 32 campers in grades 4-6 spent the week learning about everything from how to extract DNA from a strawberry, to the parts of the brain, and even how to make (but don't touch) an ice-cold comet. By Friday, the young scientists were excited to share all they had learned with their friends and families, and did so through a poster presentation and art display.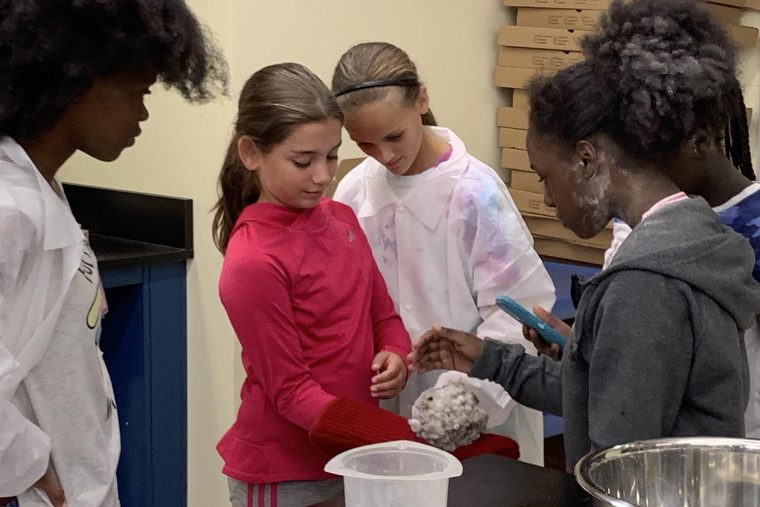 This partnership between Wesleyan and Middletown Public Schools gives girls the chance to explore and cultivate their interest in science by conducting fun experiments in real-life labs, discovering scientific concepts, vocabulary and equipment, and learning from female Wesleyan professors and students in the sciences.
This year marked the first time in the program's history that the camp took place fully under the umbrella of the Jewett Center for Community Partnerships.  Additionally, the Jewett Center partnered with In-Reach, a program coordinated by Melisa Olgun '20, to bring local high school girls in as program assistants. These young scientists-in-training provided guidance and support for the campers, while also getting to spend time in research labs at Wesleyan.
This "intergenerational mentoring model" is a hallmark of the program. It allows the girls to meet women in the sciences at various stages of their careers, and in turn, allows them to see themselves following that same trajectory.
The gender gap in STEM (science, technology, engineering and math), both as an academic discipline and as a career choice, has persisted for decades. Between societal pressures, ideas about gender norms, as well as a lack of exposure to positive role models, girls often begin losing interest in STEM around the age of 10. The result is an ever-growing field in which women continue to be underrepresented.
That's why programs like the Girls in Science Summer Camp are so important, as the middle school years are critical in keeping girls interested and engaged in the sciences.
This year's Girls in Science Summer Camp was sponsored by Liberty Bank, and included a passionate and diverse group of Wesleyan women faculty, some of whom were new to the program.
They included: program cofounder Erika Taylor, associate professor of chemistry; Marty Gilmore, the George I. Seney Professor of Geology, professor of earth and environmental sciences; Connie Leidy, associate professor of mathematics; Alison O'Neil, assistant professor of chemistry; Saray Shai, assistant professor of computer science; and Renee Sher, assistant professor of physics.
Read more about this year's Girls in Science Summer Camp in the Hartford Courant and the Middletown Press.
Additional photos of the camp and their poster session presentation are below: (Photos by Rhea Drozdenko and Kerisha Harris)