Coach Raba Inducted into the Connecticut Lacrosse Hall of Fame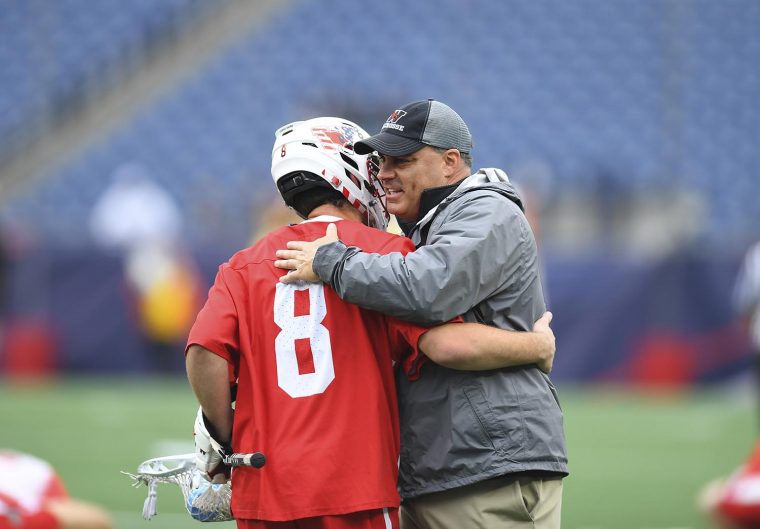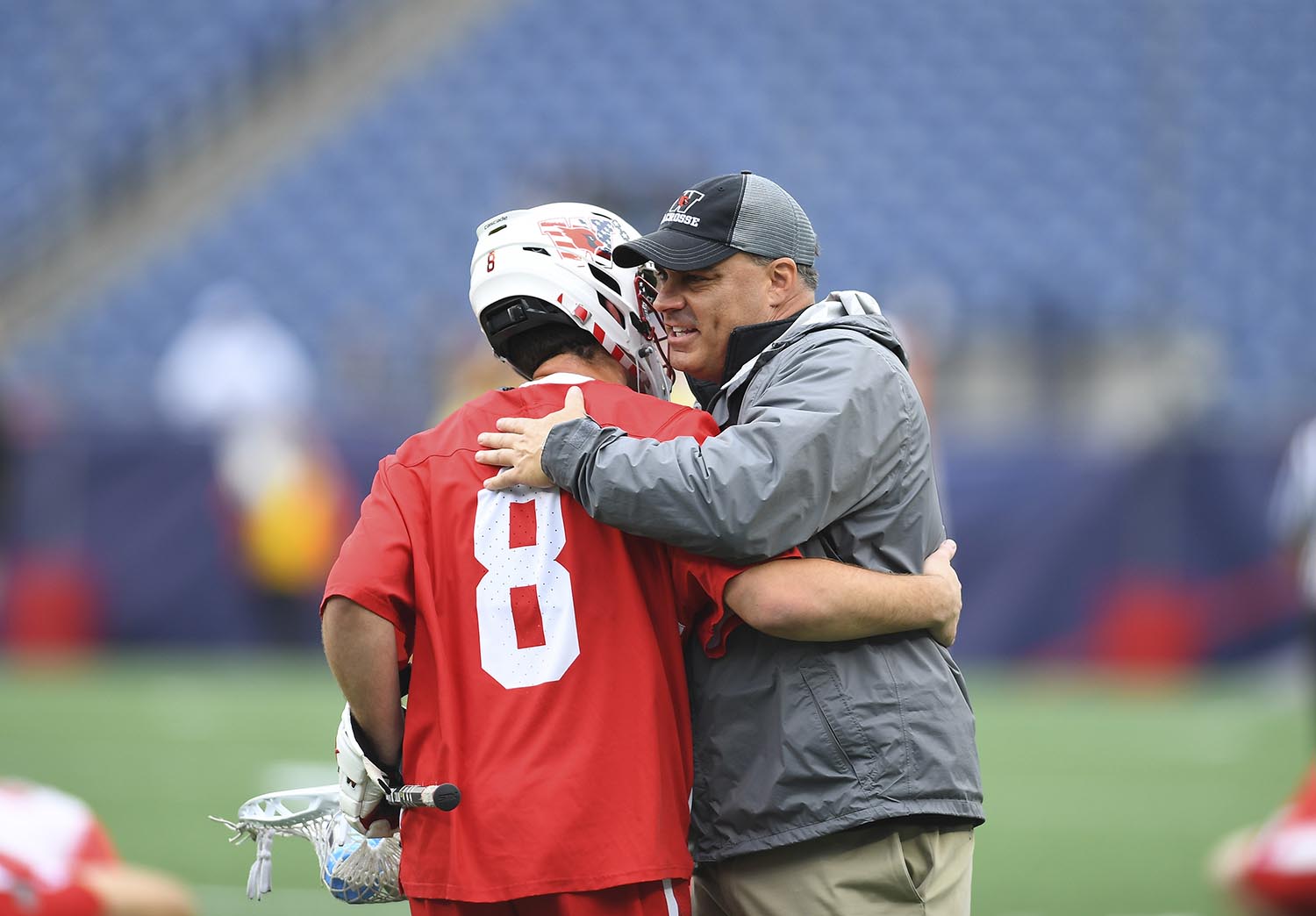 John Raba, head coach of the Wesleyan men's lacrosse team and adjunct professor of physical education, has been inducted into the Connecticut Lacrosse Hall of Fame for the Class of 2019.
"It is an honor and privilege to be inducted into the Connecticut Chapter of US Lacrosse Hall of Fame," said Raba. "I am extremely thankful to the Connecticut Lacrosse Foundation and all of its members for this honor. I feel blessed for what the game of lacrosse has done for me and the relationships that it has allowed me to have. I look forward to serving the lacrosse community for many more years to come."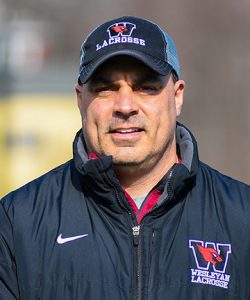 Raba has been at the helm of the Cardinals for 23 seasons and has guided Wesleyan to a 278-117 (.704) record, including a National Championship (2018), four NCAA Final Four appearances (2006, '07, '17, '18), and two NESCAC titles (2009, '17). Under Raba's tutelage, the Cardinals have qualified for the NCAA Tournament seven times and boast a 15-6 overall record in the national postseason. They have also advanced to 17 conference tournaments, where they own a 23-16 mark.
Raba is the all-time winningest coach in the ultra-competitive NESCAC, and in 2017, he was named the United States Intercollegiate Lacrosse Association (USILA) Division III National Coach of the Year after leading his team to the NCAA Final Four. The 2017 squad led the nation, in all divisions, with a 20-game win streak as they finished 20-2 overall. The 20 wins were a program record. The following year, Raba's Cardinals returned to the national semifinals but this time advanced to the National Championship, where they won the first national team title in any sport in Wesleyan history, defeating powerhouse Salisbury at Gillette Stadium, 8-6. The Cardinals' road to the Championship featured road wins over No. 2 Tufts and No. 1 RIT, before knocking off the third-ranked Sea Gulls.
In Raba's 23 years at the helm of the Wesleyan men's lacrosse program, the Cardinals have only finished below .500 once, during his first year as head coach in 1997. Since then, Wesleyan has posted an incredible 20 winning seasons.
Raba was also inducted into the Middletown Sports Hall of Fame on Jan. 24.
The induction ceremony will take place on Nov. 16 at Vazzano's Four Seasons in Stratford.
Tickets for the event can be purchased through the Connecticut Lacrosse Foundation website at www.ctlacrosse.org. The cost of each ticket is $60 per person ($20 for children and a table of 10 for $500).