Little Three Champs! Volleyball Earns 3rd Consecutive Title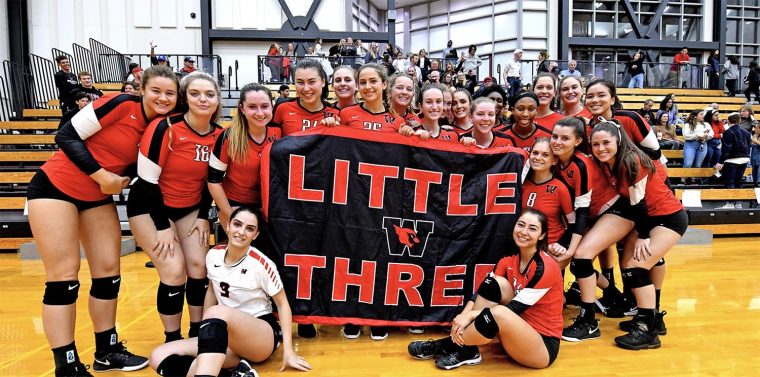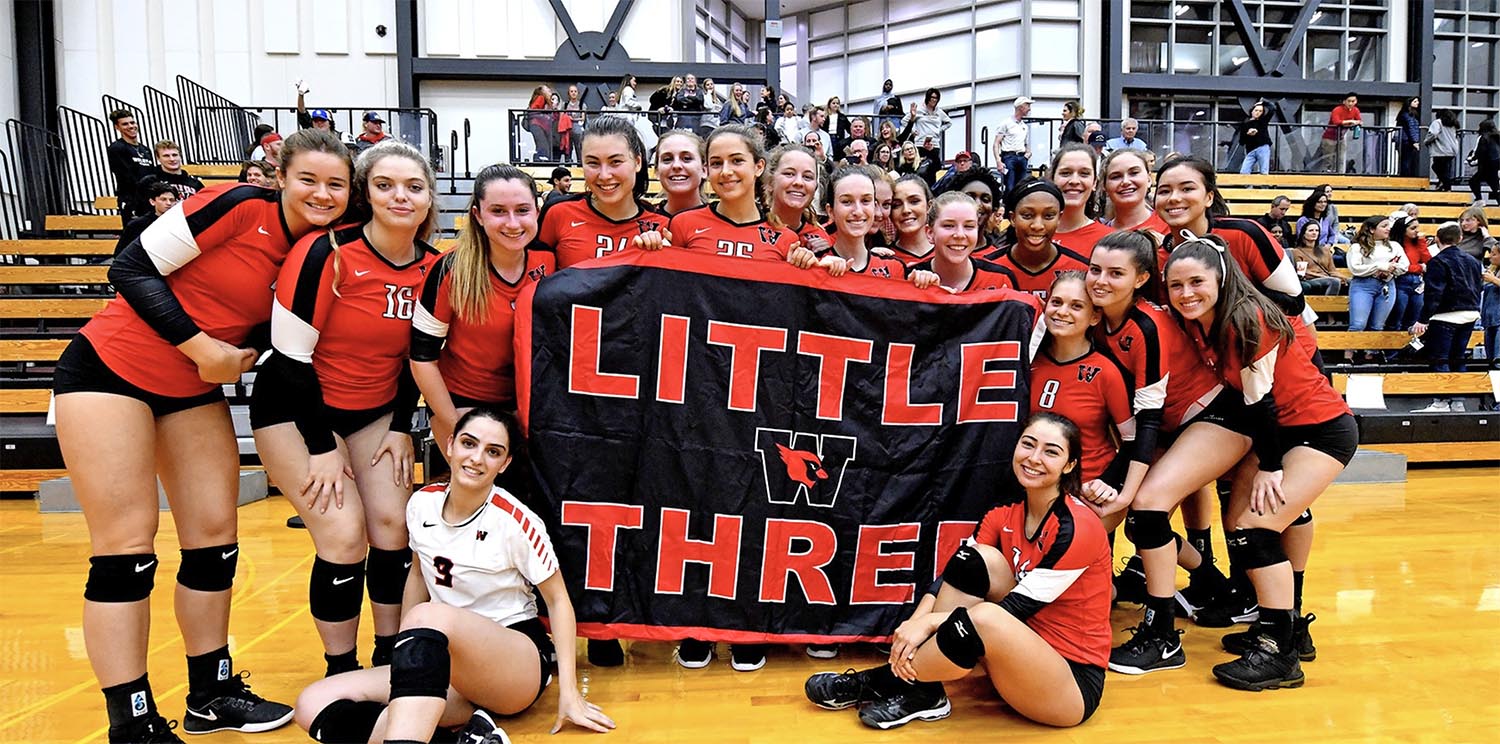 The Wesleyan volleyball team won its third consecutive Little Three title outright as the 19th-ranked Cardinals defeated archrival Williams College Oct. 25 in Silloway Gymnasium by scores of 25-17, 25-23, 25-22.
Little Three Championships are declared when a varsity team from Wesleyan, Williams, and Amherst defeats the other two rivals. The fierce competition among the schools dates back to at least 1910.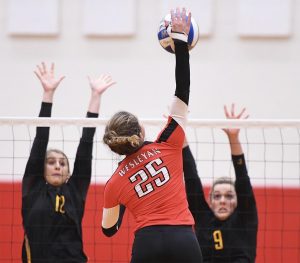 Wesleyan was led by frosh Bella Ahearn's match-high 16 kills as the Cardinals improved to 18-2 overall and 8-1 in the NESCAC. The 18-2 record marks the best start in program history. The Ephs battled in the second and third sets but fell short as they dropped to 12-8 and 4-3.
"It's always good to win a rivalry match, and our defense and serving were solid again," said Head Coach Ben Somera. "Offensively, we'd like to see four players attacking over .200 and while our efficiency wasn't quite there, our kill-production was good. We need to take a look at the video to see why we made so many errors."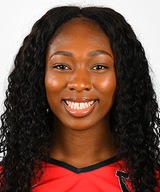 MATCH HIGHLIGHTS:
Consecutive kills from Gabby Bennett '20 and Stasie Litinsky '20 to open the first set gave Wesleyan a 2-0 lead and we never looked back. The Cardinals led the entire way and closed out the frame with a 3-0 run.
It was a different story in the second. Wesleyan scored five unanswered points early to pull ahead 10-4 but Williams rallied with a 13-5 run to take the lead. The set went back-and-forth down the stretch and the teams exchanged kills in the final five points but Litinsky sealed the two-point win to give the home team a 2-0 advantage in the match.
Once again, the Cardinals went on a run early as they scored six unanswered to go-ahead 10-3. Later in the match, the Ephs answered with a 7-0 run of their own to take a 16-15 lead. Wesleyan regained an advantage, however, and after back-to-back points for the visitors made it a 23-22 match, the Cardinals closed it out with back-to-back points.
INSIDE THE NUMBERS:
Joining Ahearn '23 with double-digit kills was Mia Hogan '20 with 13 while Kaira Muraoka-Robertson '20 dished out 22 assists and Grace Dennis '23 totaled 19. Phia Bellizzi '21 led the defense with 34 digs, Jenna Otaola '22 added 15, and Bennett totaled four blocks.
Erin Denham and Lydia Kurtz led Williams with eight kills each while Alexandra Newton dished out 17 assists and Gracie Guidotti, the younger sister of Wesleyan's Olivia Guidotti '20, totaled 10. Lydia Kurtz and Daiana Takashima registered 18 and 17 digs, respectively, and Olivia Hindy recorded four blocks.
For more information and photos, view this Wesleyan Athletics press release.