"You Just Have to Read This…" 3 Books By Wesleyan Authors: Abramowitz '76, Hill '93, Rotella '86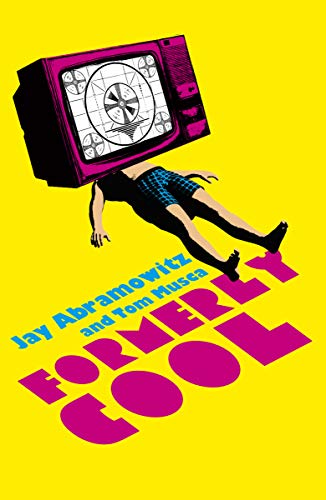 In the fifth of this continuing series, Sara McCrea '21, a College of Letters major from Boulder, Colo., reviews alumni books and offers a selection for those in search of knowledge, insight, and inspiration. The volumes, sent to us by alumni, are forwarded to Olin Library as donations to the University's collection and made available to the Wesleyan community.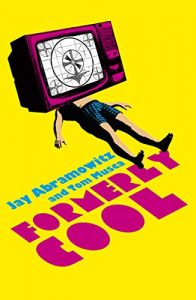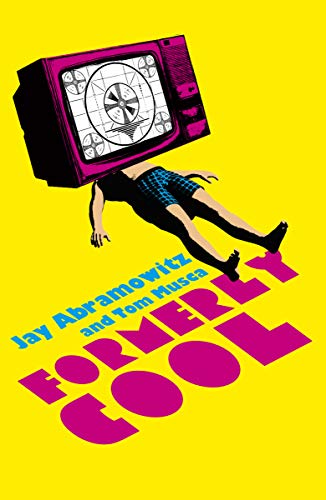 Jay Abramowitz '76 and Tom Musca, Formerly Cool (Jerome Avenue Books, July 2019)
Warren Brace may want to write funny television, but it seems that his reality could be a sitcom in itself, with all the jokes at his expense. In this subversive take on Hollywood culture, Jay Abramowitz and Tom Musca team up to provide a witty and laugh-out-loud window into the absurdities of the television industry. As it takes on family relationships, celebrities, and the commodification of storytelling, Formerly Cool is sharply funny, with a humor that also delivers poignant insights into what it means to navigate human relationships in an irrational business. For people with and without experience in the film world, Warren Brace's plunders and wins will keep you laughing with sympathy, and also with recognition.
Jay Abramowitz '76, a psychology major at Wesleyan who earned his master's at UCLA film school, wrote and produced a dozen situation comedies for television. He has conducted comedy-writing workshops at the American Film Institute and consulted on projects for Columbia/Tri-Star International Television. Al Jean, longtime executive producer of The Simpsons, calls this "a compelling darkly funny look inside the Hollywood of today; a Day of the Locust set in the world of sitcoms."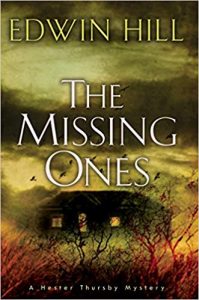 Edwin Hill '93, The Missing Ones (Kensington Books, August 2019)
In this spooky month of October, what could be better than a fast-paced, page-turner mystery? As a follow-up to Hill's first novel Little Comfort, The Missing Ones features Hester Thursby, the Harvard librarian and sleuth, as she uses her sharp research skills to make connections and uncover crimes. When Thursby is summoned to an island off the coast of Maine by a cryptic text, she is led into a web of deception and long-held grudges, which she must untangle in order to solve a case of disappearing children. From there, she confronts ethical binds that challenge her moral convictions and force her to reconsider all that she had previously perceived to be simple. Weaving a narrative full of suspense and twists, Edwin Hill expertly crafts a mystery that will keep you guessing—not only at the core of the mystery, but also at what constitutes the right choice in ethically grey areas.
Edwin Hill '93, whose first novel was nominated for an Agatha Award for best debut, is already at work on the third mystery in the Hester Thursby series. At Wesleyan, he majored in American studies. Joanna Schaffhausen, author of The Vanishing Season and No Mercy, called this book "a chilling mix of envy, deceit, and murder. Everyone is lying about something in this tense, stylish novel."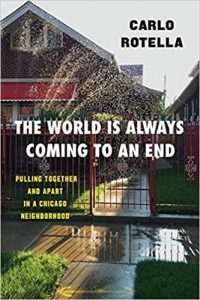 Carlo Rotella '86, The World is Always Coming to an End: Pulling Together and Apart in a Chicago Neighborhood (The University of Chicago Press, April 2019)
While writing The World is Always Coming to an End, Carlo Rotella would take a daily stroll between two houses in Chicago's South Shore, one on the 7100 block of Oglesby and the other on the 6900 block of Euclid. "They're not quite a mile apart . . . but to go from one to the other is to pass through distinct worlds," Rotella writes in his introduction. In his examination of how this came to be, Rotella explores the interplay between these worlds with the care of meticulous reportage mixed with a personal perspective to the story. Informed by interviews with locals and archival research, The World is Always Coming to an End not only delves into the dynamics of one neighborhood; it also questions and investigates the very meaning of a neighborhood universally, as well as what it means to form community across divisions.
Carlo Rotella '86,  a professor of English, American studies, and journalism at Boston College, is a frequent contributor to the New York Times Magazine. An American studies major at Wesleyan, he earned his doctorate at Yale and is the author of Playing in Time: Essays, Profiles, and Other True Stories (2012), and others. Author Oma M. McRoberts calls this "a rich, incisive portrait of social change in Chicago's iconic South Shore neighborhood."